Have you ever created slideshows on your Mac in the past? While there are many ways of doing so, most tend to take time to set up the slideshow – let alone give it the kind of flair that it needs to stand out.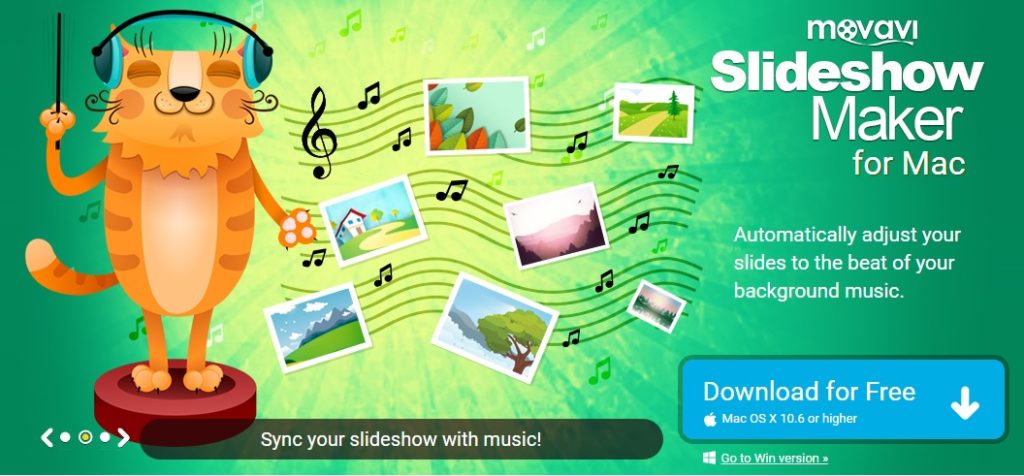 If you are looking for a useful way to quickly create slideshows on a Mac, your best bet would be Movavi Slideshow Maker for Mac. As you can surmise from its name it is a slideshow software for Mac, but it is probably unlike anything that you've ever tried in the past.
Easily Add Slides and Create the Slideshow
To begin with you can add slides to Movavi Slideshow Maker for Mac in the form of images or videos and quickly arrange them in a slideshow by dragging them around till they are in the right sequence. If you want you could process the media files that you're using and trim out unwanted footage, rotate segments so that they are uniform, improve their quality, crop away unnecessary parts, or zoom into certain areas.
Effectively that will give you the framework of the slideshow, and if you want you could leave it there. However it would be worth your while to go a step further and use the features in Movavi Slideshow Maker for Mac to include some bells and whistles that will make it stand out. With its features you could:
Add background music by using your own audio file or choosing one of the built-in audio tracks.

Set the slide duration to automatically match the tempo of the music.

Record a voiceover on the spot using a microphone to narrate your slideshow.

Apply a variety of unique effects and filters that will transform the visual appearance of your slideshow and give it a unique atmosphere.

Add customizable text fields to create captions, titles, subtitles or watermarks.

Place stylish animated transitions between slides – either individually or between all the slides in a single click.
By the time you're done you should have a tidy slideshow that comes complete with background music, a narration, and looks good to boot. Of course it is up to you whether you want to apply all of Movavi Slideshow Maker for Mac's features – or would prefer to only use some of them.
Assuming you are satisfied with the slideshow that you created, you can save it in any video format under the sun. It is worth noting that Movavi Slideshow Maker for Mac has hundreds of presets that you could use to help you automatically optimize your slideshow for a particular device or platform. In any case, now that you know a useful, easy and quick way to create slideshows on a Mac – be sure to give it a try and see what you think.