WeTek Hub Review
The WeTek Hub is a tiny 7cm Android box. Rocking some of the best multimedia playback I have seen and even has the right DRM for Netflix HD. WeTek are quite a big name, and are known for their great forum support and sponsorships.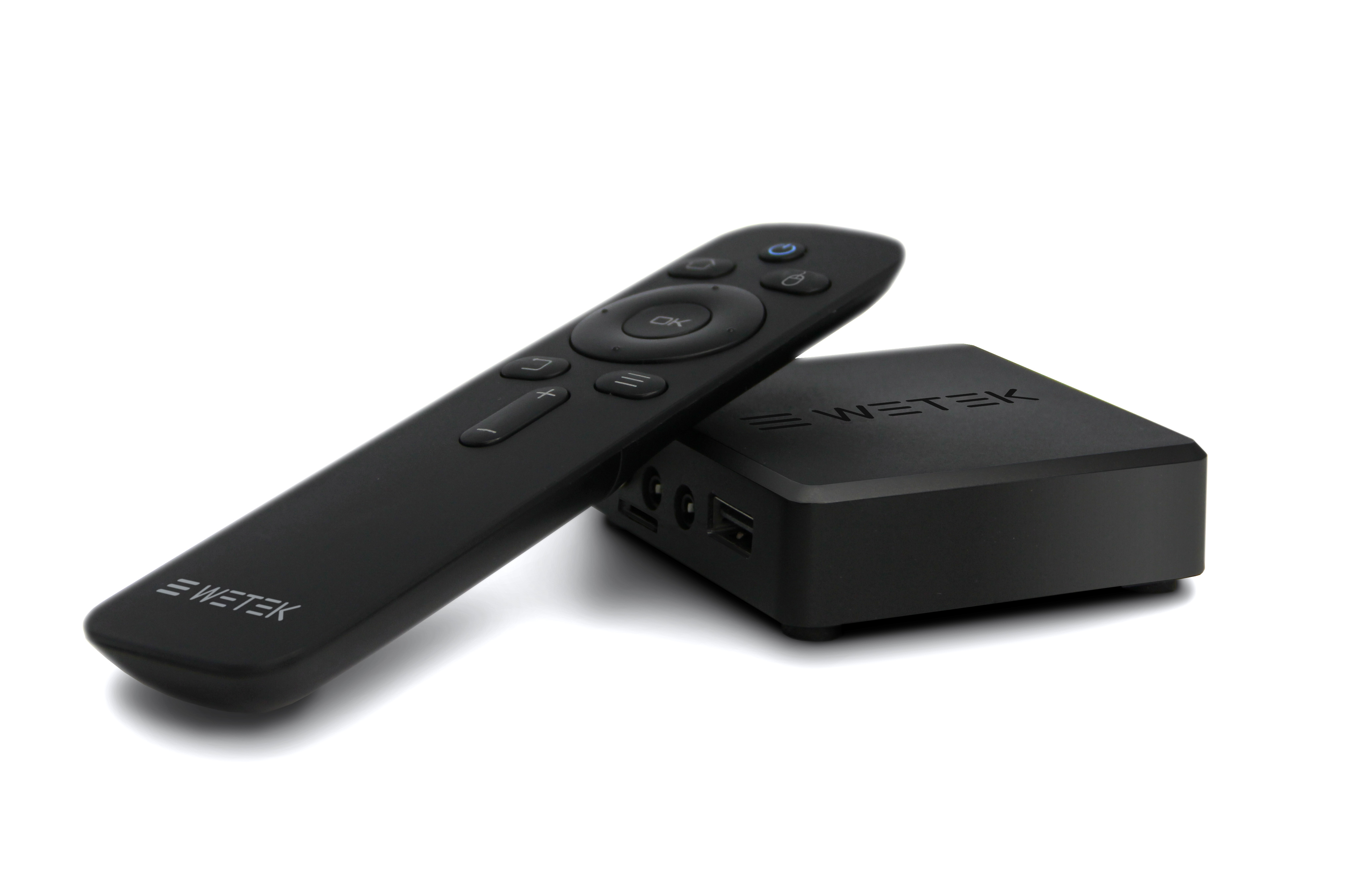 The Hub runs on a SoC AMLogic S905-H Rev. C, 1 GB of RAM, 8GB eMMC, WiFi, Gigabit Ethernet , and HDMI 2.0 output up to 4K 60Hz. There's also a MicroSD card slot, and one USB 2.0 port. This is all to do with that compact frame and I still feel Wetek did a good job at packing everything in.
The Hub is running Android 5.1.1 Lollipop with Weteks own skin. This is one of the better launchers I have used, and didn't make me want to change it. You can add widgets to the screen, add favourite apps, use Bing wallpaper and even mount storage. All without leaving the home screen.
WeTek offer OTA updates to the Hub, which I experienced with ease. Simply opening the app, the system will download and install the update and restart. They even offer instructions on how to do it manually if needed.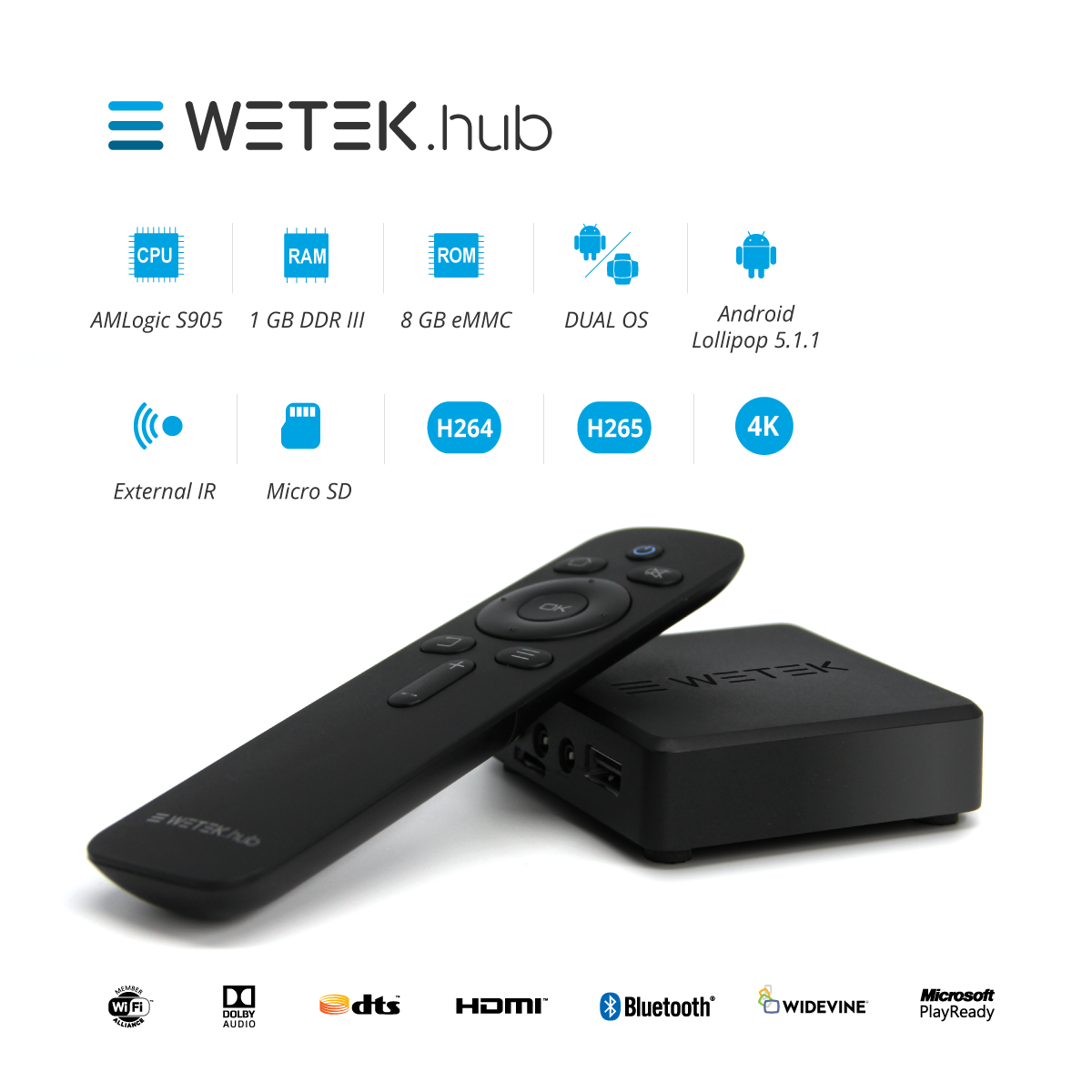 The media experience is taken care of by the WeTek Media Player, which is a fork of Kodi 16, features better HD sound management and everything is optimized for hardware  it's running on. This is the best way to enjoy videos on the Wetek Hub, as the player is programmed to know exactly how to use the hardware for the file it's playing.
Due to there being on one USB, I resorted to using the DLNA server and this worked perfectly. Even using the integrated Wifi I was able to stream 1080p videos with no problems whatsoever.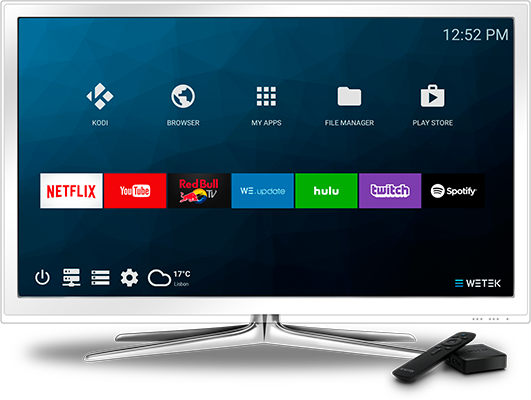 One major point is highlight is the low power the Hub runs at. Streaming Stranger Things on Netflix HD clocked up around 4 watts, with the absolute highest being around 8 watts, when running a performance tester. When in standby, this will run at around 1 watt and can be turned on with one click.
I was a little worried about temperature control, as this is small frame. I have been using it for a month and haven't had any heat issues, though I can see this maybe being a problem in the future.
The combination of RAM and SoC does mean that there are performance issues. Especially when switching between apps, I noticed a noticeable lag. I have resorted to turning off all animations and that has made it slightly snappier. Though I hope in time and with more OTAs this will be resolved.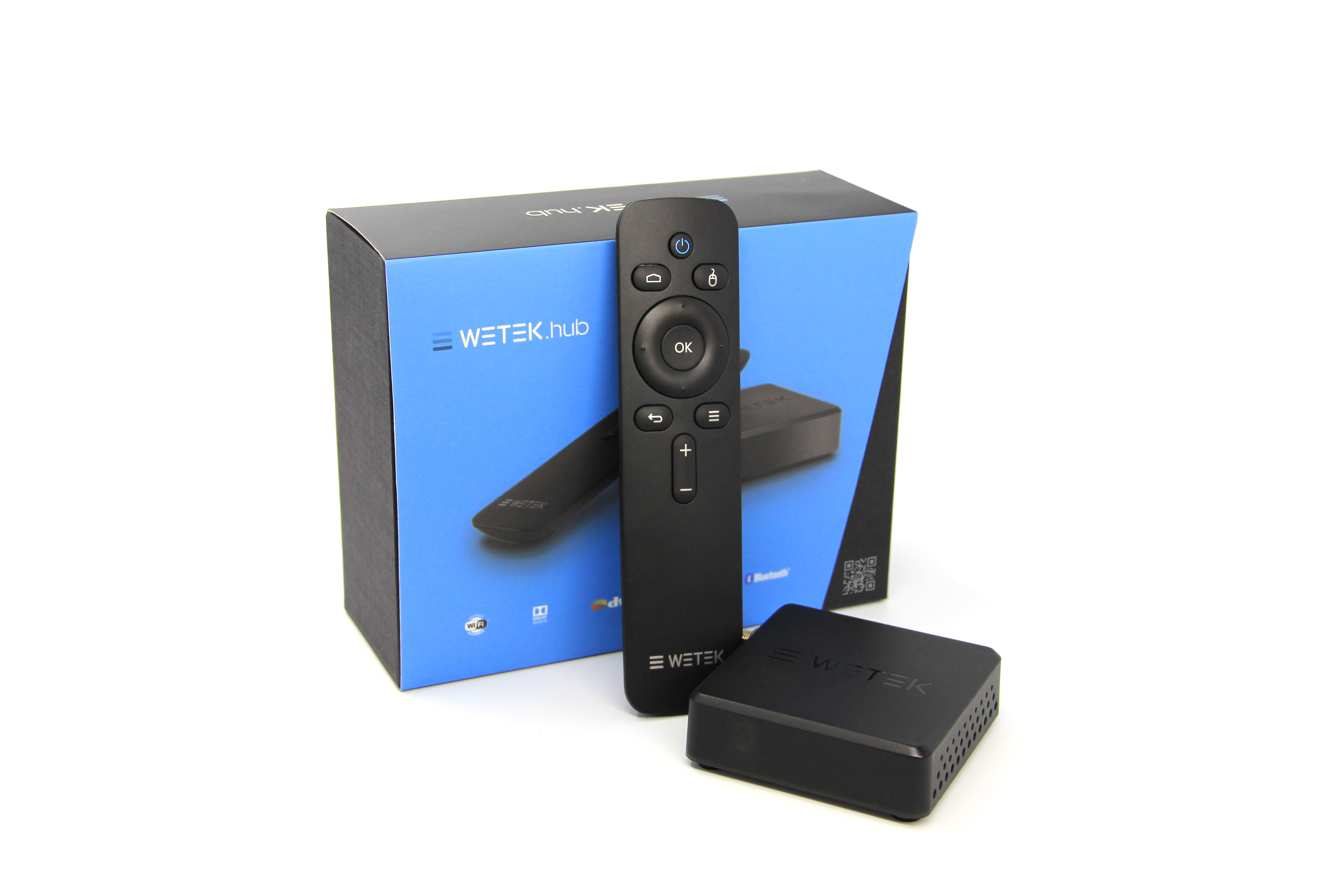 There is also compatibility for OpenELEC. This could be the saving grace for the Hub and allow me to install a snappier OS onto it, as I view this more of just a Kodi box then anything else.
For around €90 this is a fantastic box. The additional of Netflix DRM is a major plus and makes it a great option. The small size also means it ca go into the background and be out of sight. Though I am concerned that doing anything above watching films, could cause performance issues. I would hope that WeTek would be looking into hopefully optimizing this with OTAs.