A good party game can make all the difference to the fun atmosphere. "What's That Smell?" is a fragrance guessing game for 2-6 players with 48 different smell cards to identify.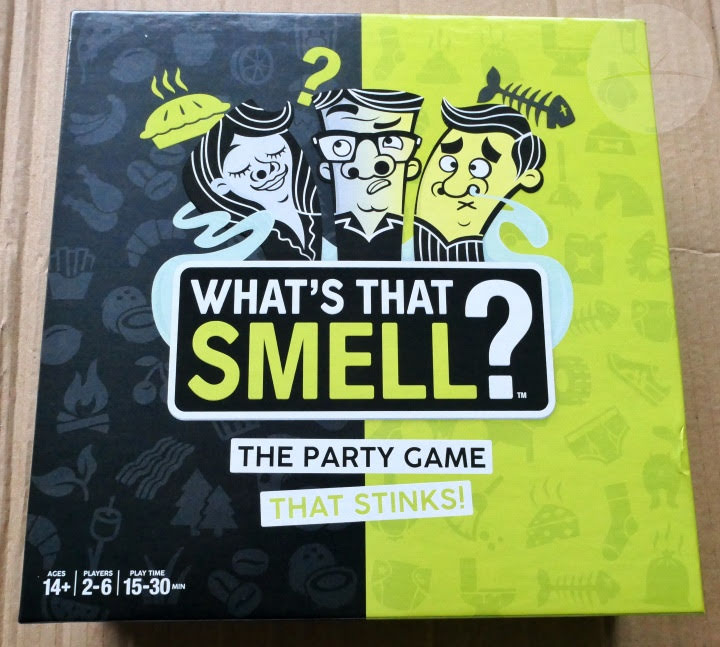 Inside the box you get 4 packs of 12 mystery whiff cards, 4 "whiff of shame" cards (with zip-lock storage pouches), 6 card holders, a sheet of whiff strips, a book of score cards and instructions.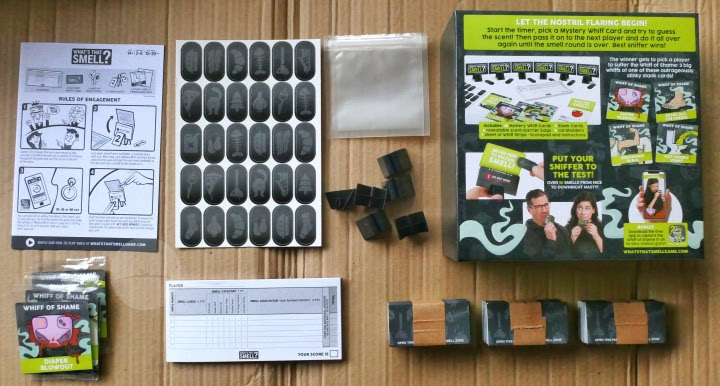 Each whiff card comes folded in three. First you unfold the top fragrance section and place the card in a numbered holder. After brushing it with your cardboard strip to release the smell, you then write down your guess, the category of smell (fruity, sweet, spicy, flowery, smokey, chemical or stinky) and your funniest memory the smell evokes. This card is then passed on for the next player to guess.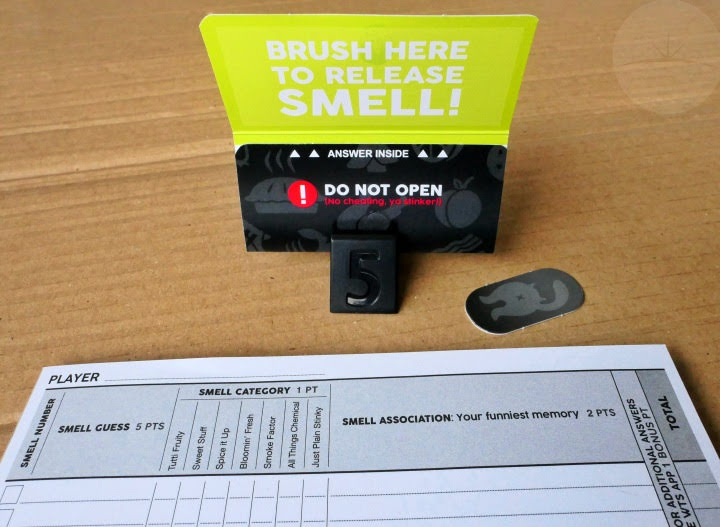 Once everyone has written their guess down, it's time to open the bottom third section of your whiff card to find out the actual smell (5 points), close smells (3 points) and the correct category (1 point). This gameplay is repeated up to 6 times and then the points on your sheet get totaled to find out the winner.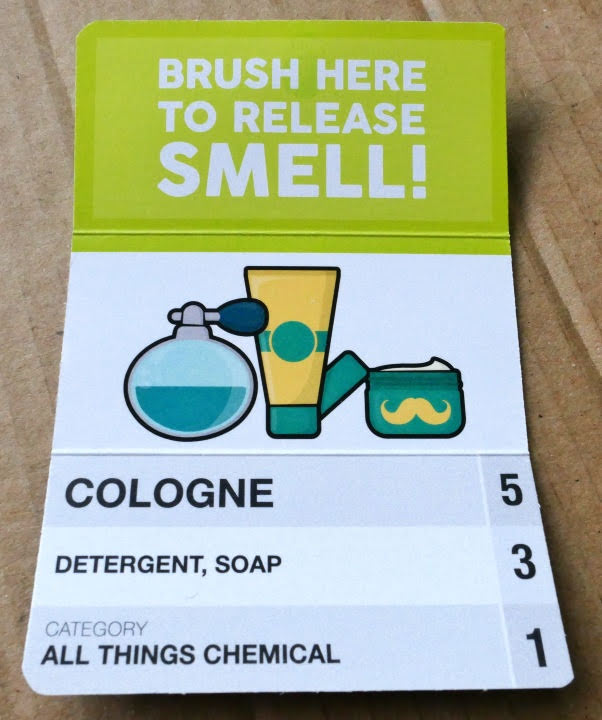 An optional Android/iOS app can also be downloaded with a smell timer and "reek" cam. The prize for winning is getting to choose someone to smell one of the 4 nasty "whiff of shame" cards – Extra Old Toe Cheese, Diaper Blowout, Hot Chunky Vomit or Smothered in B.O. The reek cam allows video of your victim to be captured and shared on social media. Unfortunately the app's repeating cheesy phrases soon get irritating and the reek cam doesn't really do much besides add a banner identifying which whiff of shame it is.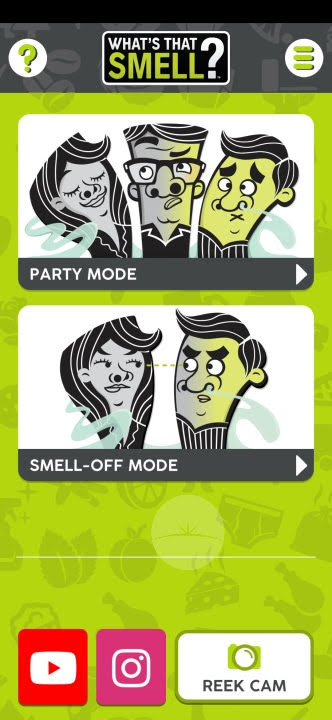 Guessing smells is obviously a very original idea for a party game, but is playing "What's That Smell" actually fun? Overall I'd say yes, this game can be good fun but doesn't really reach the levels of hilarity hinted at by the marketing. Much like scented pens, the cards have fake versions of smells based on chemical approximations. The cards also don't tend to have a strong smell and often seem to pick up a little scent from whatever cards they were stored next to. We found some smells very obvious, but most were difficult to recognise (sometimes even after seeing the official answer).
Although long-term appeal will be limited, if you like the idea of a fragrance guessing party game then "What's That Smell" is a bit of inexpensive fun. It currently sells for under $13 in the States while remaining a little more costly in the UK at £19.99. You can get further details by following the links below…