As the world of technology has continued to develop there has been an unprecedented amount of growth in what was is possible within gaming. As technology has improved, there has been a huge number of popular franchises and titles that have revolutionised gaming and bought their fans with them. In this article, we will be looking into how video games will continue to develop in the near future. 
Realistic Gameplay 
In the year 2020 gaming has become more popular than ever before. With a multitude of different gaming consoles as well as titles to cater to all types of gamers, the need for realistic gameplay is higher than ever before. With technology such as facial tracking and new computer programming, gaming is becoming more and more realistic. This is evident in games such as Tombraider, Cyberpunk 2049 and several new titles. This is used by combining real images of locations as well as computer software to make ultra-realistic universes for gamers to get lost in. 
This is a trend that is set to be a huge in 2020 as more and more people want to make games that are enjoyable for the gamer and make it enjoyable for everyone who decides to sit down and play. This is evident in Grand Theft Auto that has been set in Los Angeles and other parts of the USA. This allows them to play as their favourite characters in some of the worlds most recognisable locations.
New Ways To Play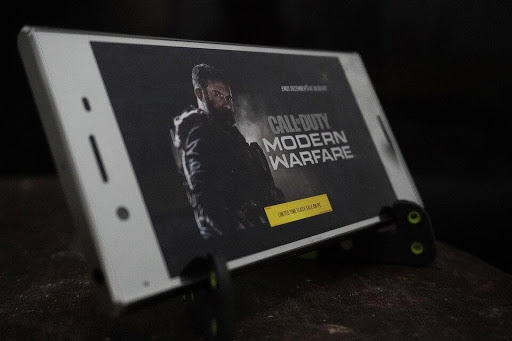 In addition to realistic gameplay, the video game industry is beginning to move towards mobile and PC capability. With several developers such as Ubisoft and Nintendo producing a number of highly popular mobile games, this is beginning to showcase the future of gaming. With more and more of us spending time on our mobile devices, the industry is catering towards games that can be played on the go. This is evident in titles such as Call Of Duty, Mario Kart and video games-inspired slots all being made to cater to mobile devices, gaming is becoming portable. This is set to be a huge trend in 2020 as more games begin to make their debut within this industry. 
Bigger And Better Game Graphics 
In addition to the realistic gameplay, increased capability in developing software has made the graphics in games significantly better. This has improved drastically since the gaming industry began and has also channelled the development of better video games consoles. It is the mission of better graphics and faster loading speed that has helped to revolutionise the gaming industry and what gamers experience when they log on. In addition, games consoles such as the Xbox Series X and PlayStation 5 continue to push the boundaries of what is possible within the gaming industry as faster processors and faster running components help to maintain loading times to provide better gameplay for their audiences. 
The Development Of VR Gaming 
The final way that the video game industry has continued to revo9lutionise gaming as a whole is through the invention of new and creative technologies. This is evident in the invention of consoles such as the Nintendo Wii with Motion controls as well as the docking system on a Nintendo Switch. The most recent development in this field is the implementation of VR in gaming. As this technology has continued to improve, there as been a huge surge in the number of VR titles available to gamers. With companies such as Oculus and HTC Vive leading the way in terms of this new technology, it was the release of PlayStation VR that saw this technology become a new way to experience your favourite games. 
The VR and AR industry is set to gross a total of $18.8 Billion in 2020 and is only set to expand in the coming months. This is a rapidly expanding industry that is set to see unprecedented growth in the coming years. 
As the industry continues to grow, we are set to see gamers presented with new and more immersive ways to play than ever before leading to exciting new possibilities making this an exciting time for gamers around the world.