Security is a primary concern for home and business owners in today's hectic environment. Traditional security systems are not the best option for people looking for a quick, simple, and economical security solution because they are frequently bulky and challenging to install. Wireless security systems can help with that.
The market has transformed thanks to wireless security systems, which provide companies and families with a simple, cost-efficient, and highly effective protection solution. In this article, we'll look at the advantages of wireless security systems and how they can change your security system.
Wireless Security Systems: The Advantages of Going Cordless
Wireless security systems, instead of typical wired ones, have several benefits. They are simple to install and maintain, to begin with. A wireless security system can be set up quickly and cheaply because it doesn't need wires or cables, negating the need for professional installation. This offers more freedom and convenience while also saving time and money.
Scalability is another benefit of wireless security systems. As your security requirements increase, you may quickly expand your system with new sensors, cameras, and other components. Because of this, wireless security systems are the best option for enterprises that frequently need to adjust their security requirements.
Wireless home security systems are also relatively safe. They are significantly less susceptible to hacking and other online threats because they use encryption and cutting-edge security features. Additionally, they are less vulnerable to interference and disruption because they are independent of a central control panel.
Wireless Security Systems for Homes and Businesses
Wireless security systems can give you the security and peace of mind you need, whether a company or homeowner. Wireless security systems for homes come with various capabilities, such as motion sensors, door and window sensors, video cameras, and connections with smart homes. You can watch your house from anywhere, get instant notifications, and manage your security system from a distance with wireless security systems.
Wireless security solutions can be even more effective for businesses. Wireless security systems can aid in securing your personnel, property, and clients thanks to their cutting-edge capabilities like access control, fire detection, and intelligent automation. Additionally, wireless security systems offer a high degree of customization, enabling you to customize your security setup to meet your needs and specifications.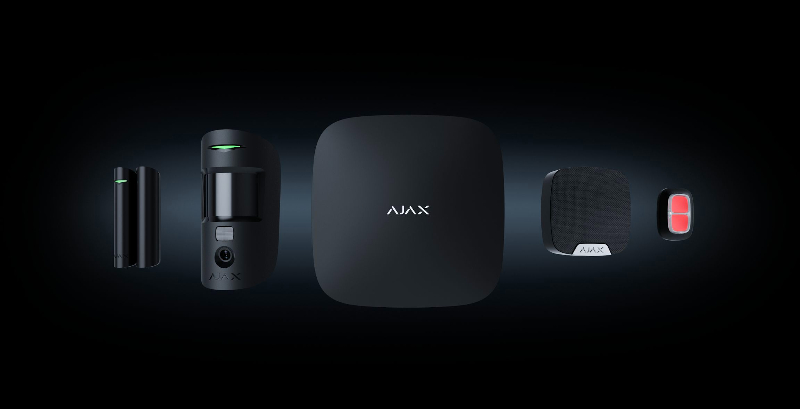 Ajax Systems: Smart Devices for Your Wireless Security System
One business that provides a selection of intelligent gadgets made for wireless security systems is Ajax Systems. For instance, the wireless motion detector Ajax MotionProtect Outdoor is perfect for outdoor security applications. It combines PIR and microwave sensors to identify motion and reduce false alarms correctly. Additionally protected against tampering and disruption, the MotionProtect Outdoor has anti-masking and anti-sabotage features.
The Ajax FireProtect is a wireless smoke and heat detector from Ajax Systems that uses photoelectric sensors and thermal detectors to detect even the tiniest sign of smoke or fire. Early smoke detection and independent fire alarm operation allow the FireProtect to alert the appropriate authorities in the event of a fire.
Conclusion
Wireless security systems provide a quick, low-cost, and highly effective option for homes and businesses. They are an excellent option for safeguarding their assets and property because they are simple to install, extremely secure, and adaptable. Expand the functionality of your wireless security system and keep one step ahead of potential attackers by incorporating intelligent gadgets like those from Ajax Systems