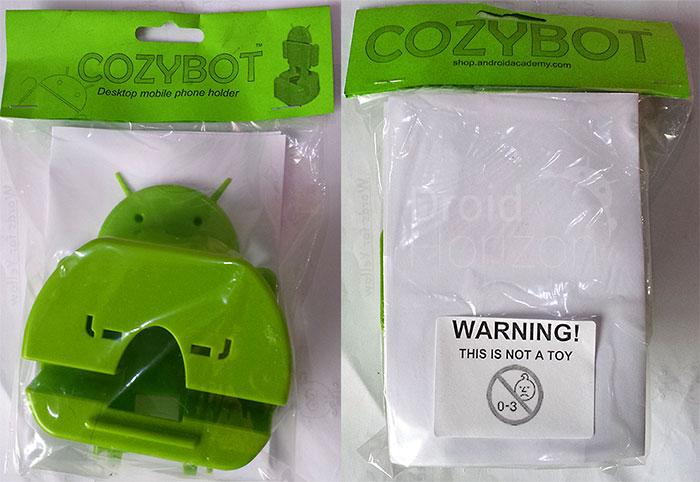 Here at Droid Horizon we pride ourselves in our honest, unbiased reviews. All traces of brand loyalty are put aside and we review each item for what it is, not what label it carries. However deep deep down, in every single one of our reviewer's hearts lies a secret love. Even though sometimes our subconscious betrays us and leaves subtle hints here and there (such as the name of the site and our logo), the greatest detective minds could never have an inkling of this previously undisclosed passion. Today we can exclusively reveal to the world (apart from the TL;DR faction) that what we love – the secret bond that binds us together – is our ingrained devotion to Android devices.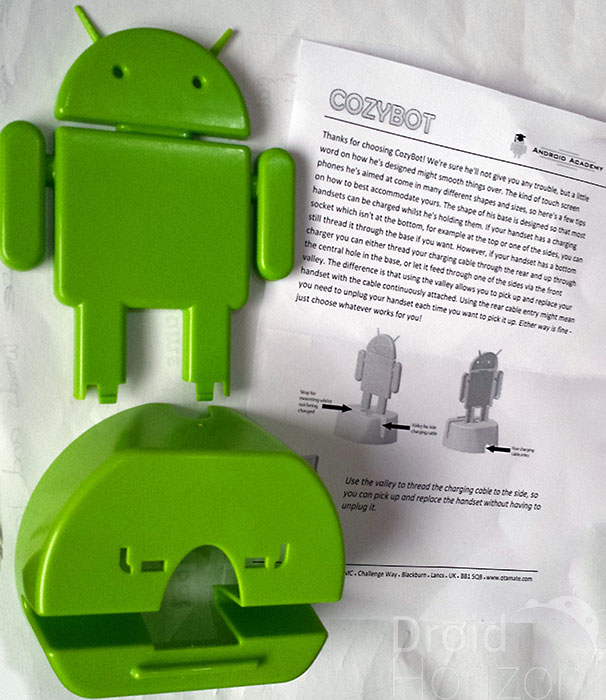 Shocking as this revelation might be, it was necessary to explain why this review will be a little different from our usual unbiased fare. If this desktop phone stand was shaped like an Apple logo, then we'd slag it off mercilessly for consisting of 2 pieces of light plastic that will move around and wobble when placing your phone on it. We'd tell you that unlike a dedicated micro USB or wireless phone stand, for charging you'll need to manually attach / unattach the cable every time.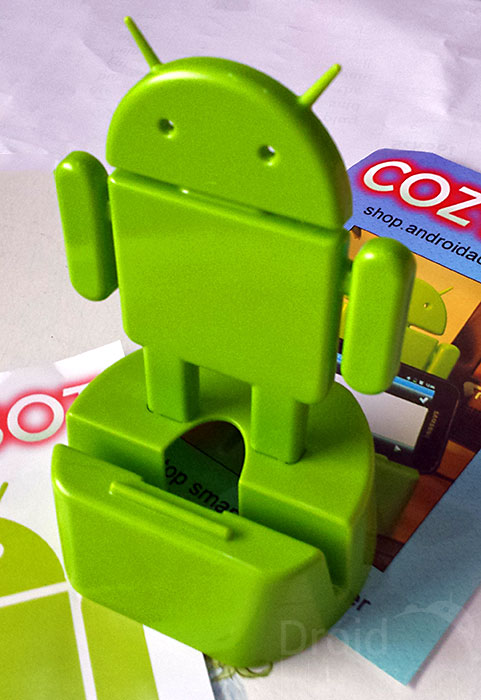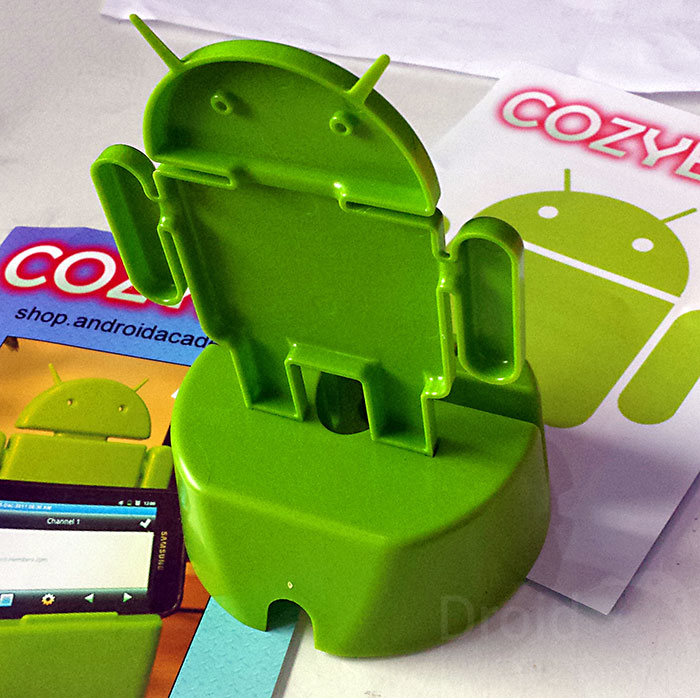 However none of that matters. This phone holder is shaped and coloured like our beloved Android robot. Taking pride of place on your desk you can show the world just where your loyalties lie. It's large enough to accommodate the bigger screens on some of the latest Android phones, and can even comfortably hold a 7″ tablet like the Nexus 7.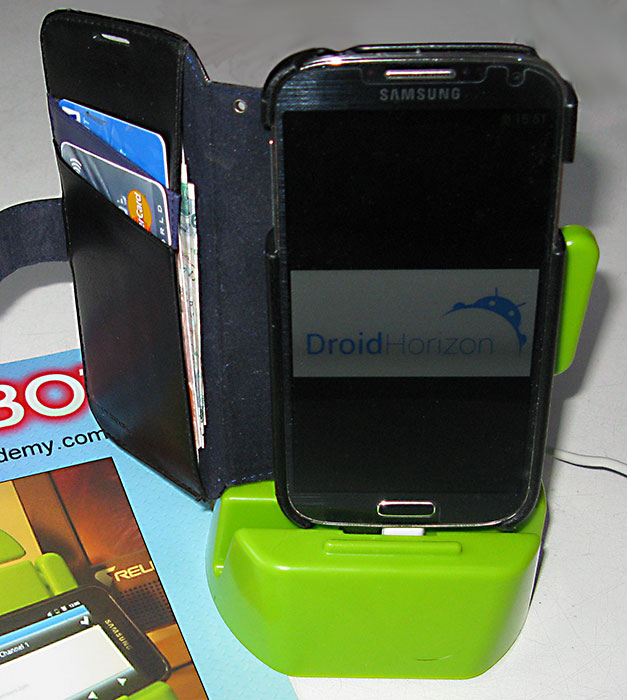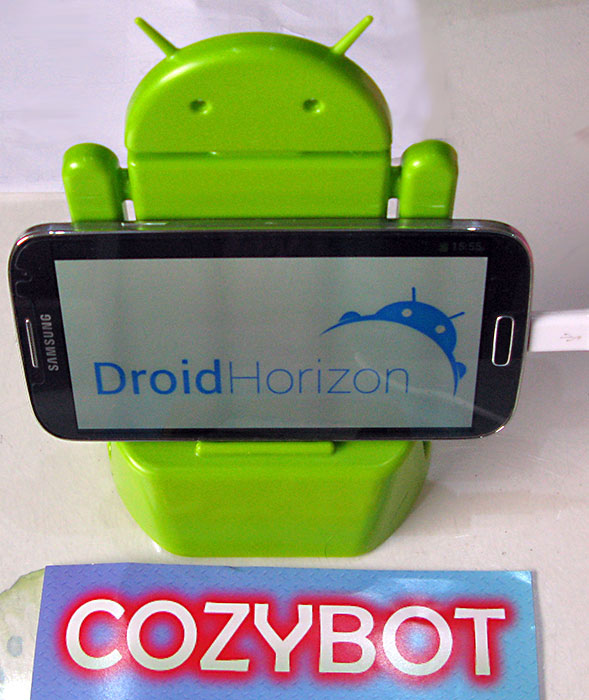 Depending on whether you like to keep the cable attached when you lift the phone, you can either feed your USB cable from a hole in the base or have it sit along one of the side valleys. You can also buy additional short cables from the Android Academy website to make it easier to plug in your phone.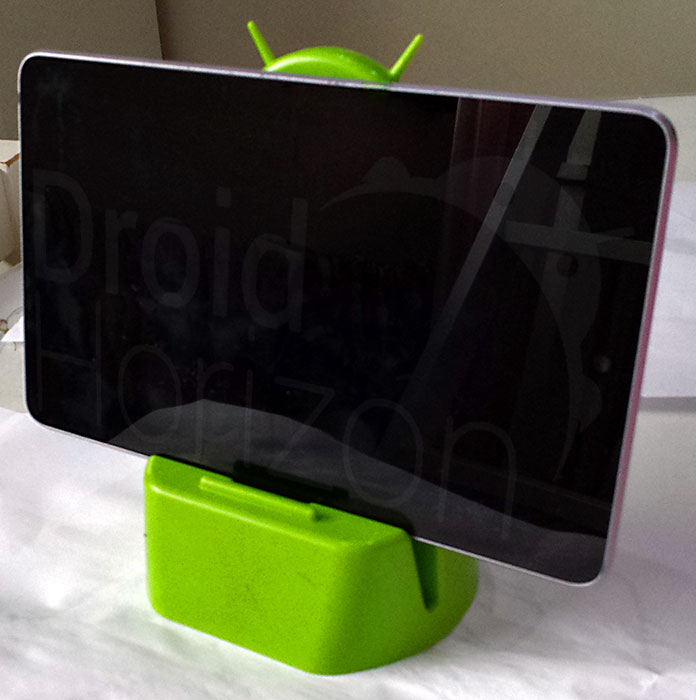 Despite the packaging saying this is not a toy, Cozybot is an Android collectable much like the bugdroids and various other toys available. At £6 / $9 he is inexpensive, especially compared to most of the other offerings and actually has a practical purpose. If you love Android you should have a Cozybot on your desk regardless of whether you need a phone stand, so pick one up from the Android Academy link below…