Intempo Engage 3D Virtual Reality Headset Review
Mobile VR is becoming a big thing with Samsung Gear VR and Google Daydream. This means that smaller cheaper alternatives are coming out, bring VR to the masses. One such company is Intempo, who have released their Engage VR headset. At under £15, this is definitely a great way to introduce people to VR.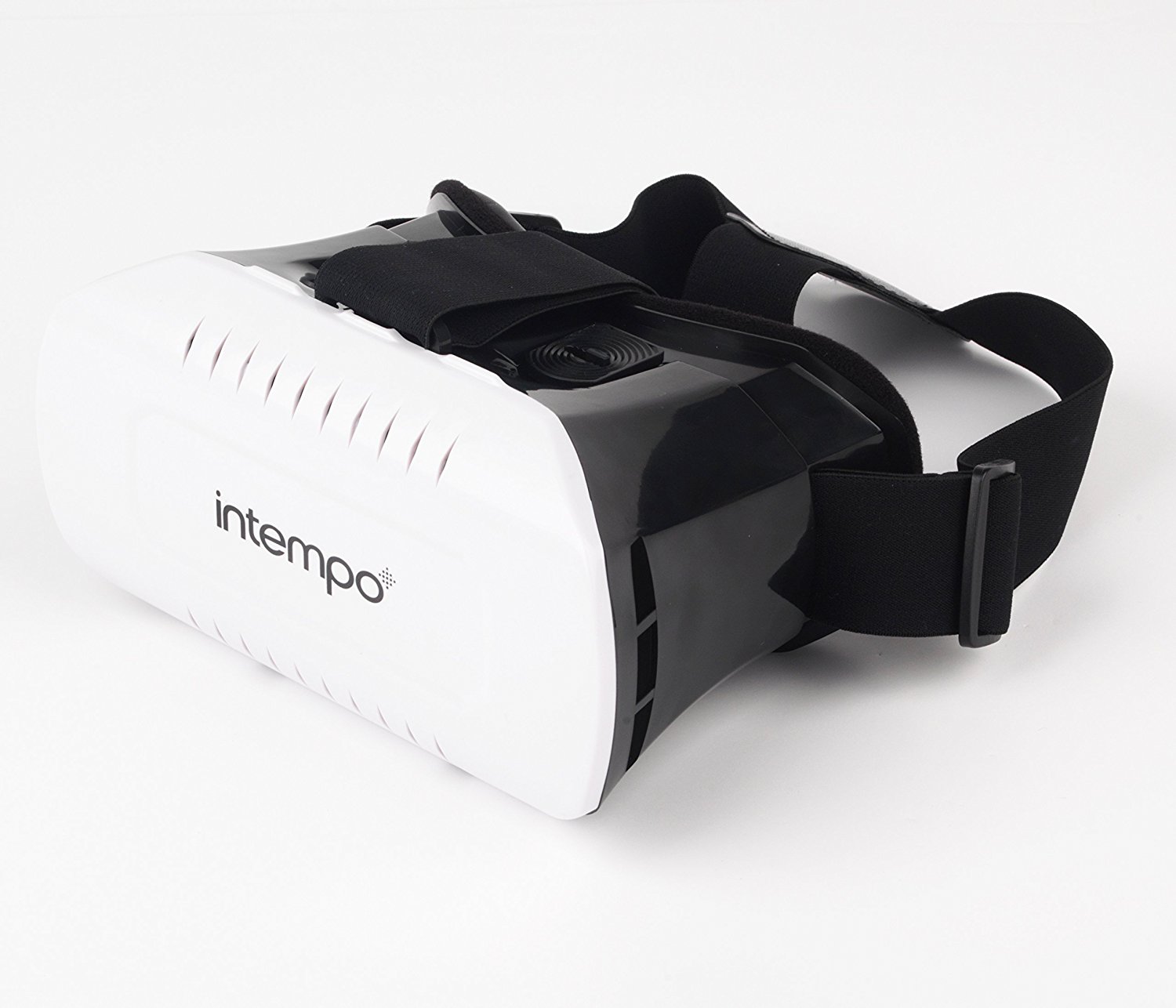 Taking the headset out of the box, I  was greeted with a very light and robust headset. The plastic material used, may not be for everyone but it is definitely light and the colour scheme matches that of Samsung Gear VR. The light weight means that prolonged VR trips are easy, and it is very good for people who may not be used to VR before. I was able to attach my S8 in.
The box has icons for Google Play which gives the impression there is a specific app I should be downloading. But I found no Intempo app, I figured out they just meant download a "VR/3D" app of your choice. As a suggestion to them, I would put maybe a list of possible apps people could use.
Making a headset like this, and cheap is difficult and there have to be compromises. There is a great view, and things I loaded up looked great. But there are no controls or select button on the headset. This would be a compromise they had to make.
For only £14.99 you get what you pay for. It's a good image, and allows for all adjustments for different people. Navigation is a pain, as no button or controller is included. This is definitely something for a parent, who wants to ride a rollercoaster in their living room. Or someone who wants to get into VR, but doesn't want to spend £80 on Google Daydream.
amazon.co.uk/Intempo-EE1413-Virtual-Reality-Headset/dp/B01GI21LQK/