Mobile accessory maker XQISIT are a German company who make everything from phone screen protectors and cases through to headsets and speakers. They run with the marketing line 'Simply Good' but I'm pretty sure something was lost in translation and they were really looking for a word that conveyed a higher quality than simply good.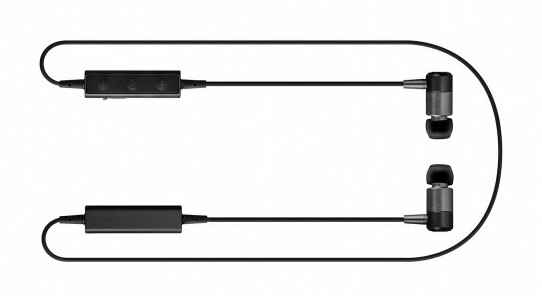 DESIGN AND COMFORT
The BT iE 200's are an everyday set of bluetooth earbuds, and Xqisit have opted for a more conservative look as opposed to the bright standout options you see so often. A simple black colour throughout except for gunmetal grey barrels and a silver magnet placed on the rear of each bud. Halfway down each side of the cable is a small oblong box, controls and charging dock on one side, and the battery on the other.
The control panel consists of three buttons, volume up/next, volume down/previous and the power button which is also used for call answering/making. Weirdly, Xqisit have decided not to label the buds for right and left audio channels which will definitely be a pain to some.
The headset comes packaged in a smart snap shut box and contains the ear buds, a short instruction manual, two pairs different sized silicone ear bud tips, and the smallest micro USB cable I have ever seen (3 inches from tip to tip). It's all presented rather well in a foam insert, although the decision to use dark grey foam rubber doesn't let the product stand out very well.
We all have different shaped and sized ear canals so most opinions regarding comfort will be fully subjective. As mentioned the BT iE 200's come with a choice of three different sized tips (one pair fitted and another two in the box) so they are not that far away from a one size fits all approach, especially as all three pairs are the same shape and design. I was slightly disappointed that there were no other shape/material option given the price of the product. The micro USB charging post is covered by a small tab that sticks in to protect the port and finish the look, but unusually it isnt attached to the actual control pod meaning losing it is an easy task (yes I lost the one that came with this pair).
SPECIFICATIONS
The manufacturer's listed specifications are as follows :
Bluetooth Specification V4.1

Bluetooth Profiles HSP, HFP, A2DP, AVRCP

Transmission Power Class 2

Operating Range up to 10 Meters

Frequency Range 2.402-2.480 GHz

Battery 3.7V 60mAH Lithium

Charging Voltage DC 4.75-5.25 V

Charging Time Roughly 2 Hours

Playing Time Roughly 3.5 Hours

Talk Time up to 4 Hours

Standby Time up to 150 Hours

Weight Roughly 16 grams
AUDIO QUALITY
On the whole I found the output quality to be more than acceptable. I tested the headset quite heavily for a couple of weeks listening to movies, stand up, audio books and a variety of music types. They coped eaqualy as well with deep base and high trebbles with neither wavering or distorting. Listening to vocal is nice and clear from both song and spoken sources. That's not say that they are perfect, on odd occasions I would get a echoing, tinny vibe from some background noises such as the audience laughing and applauding at concerts. These muted undertones are seldom the focus of any audio track but they can prove to be annoying none the less.
ADDITIONAL FEATURES
The BT iE 200's do have one rather nice little feature that isn't a standard headphone inclusion. The little silver magnets that I mentioned in the design section have a use. If you are going about your daily busines listening to the latest happening tunes and you find yourself in a situation where you need to actually talk to someone (god forbid) then when you pull the buds out your ears and touch the backs together they will click together to stop them hanging loose but they will also pause whatever you are playing. To resume playback simple pull the buds apart again, no having to mess with your phone, or watch. It might seem a bit pointless but it is a feature that actually works well and soon becomes second nature. As you would expect the headset also allows you to answer, reject and voice dial using the power/multi function button.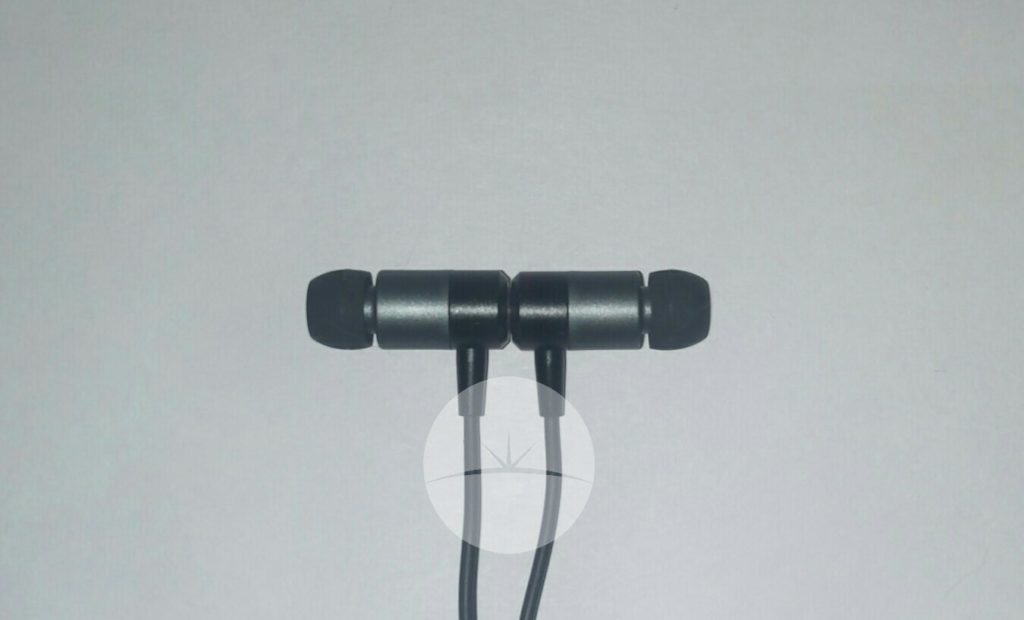 AVAILABILITY
The headset is available either in store or on-line from Boots in the UK for £49.99.