While most people listen to music on a smartphone these days, a dedicated MP3 player still has a lot to offer. This model from Mbuynow gives up to 60 hours of high quality music playback on a single charge and can even be connected wirelessly to your Bluetooth speaker or headphones.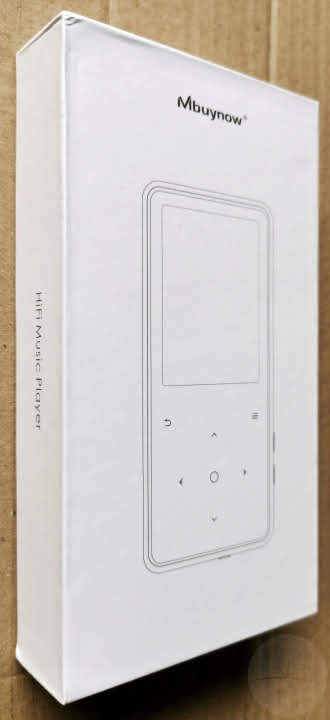 The MP3 player comes in a cardboard box along with an instruction leaflet, Micro USB charging / data cable, silicone case and a pair of wired earphones.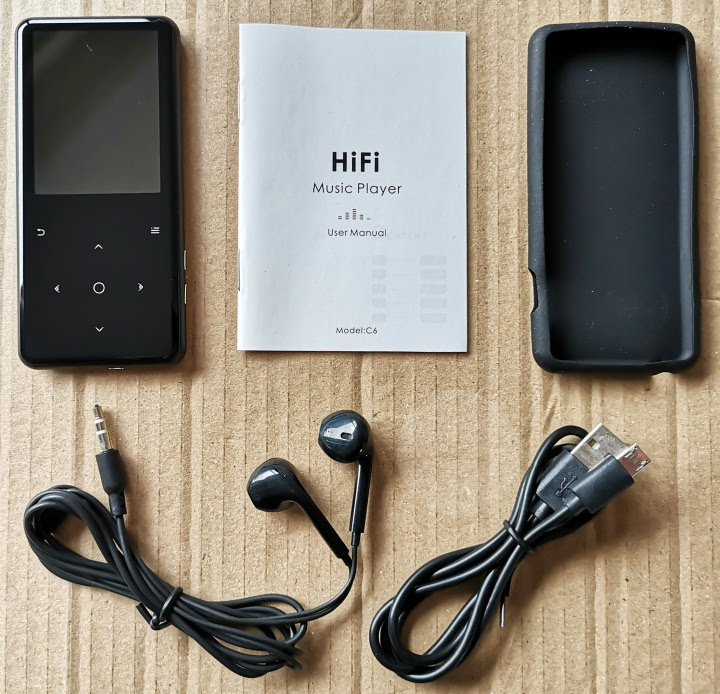 At just 3.5" long, it's a compact little device and seems very well made with a metal body and glass front that give it a premium feel. There's a bright 2.4" colour LCD screen at the front along with the main touch control buttons. You also get volume up and down buttons on the right side, while on the left is the Micro USB socket for charging / data transfer using the included USB cable.
At the bottom of the device you have an on/off button, standard 3.5mm earphone socket and (in case the 16GB internal storage isn't enough) there's also a MicroSD card slot allowing you to expand the memory by up to 128GB. On the back of the device there's even a mono speaker, but this wouldn't really be good enough for me to want to use this as a standalone player (especially when it's covered while the silicone case is fitted).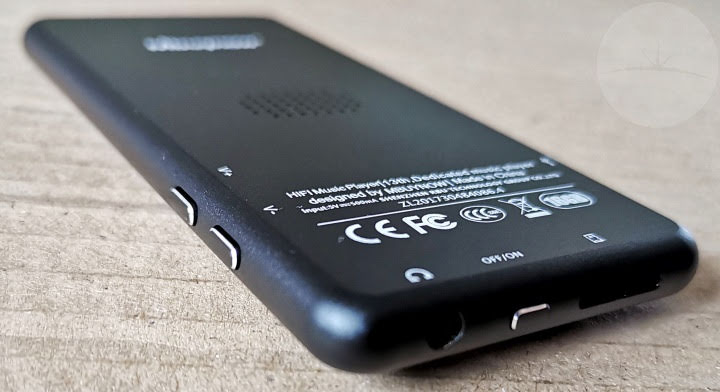 When you switch the unit on you can then navigate through a few different media options. This includes your audio files, a FM radio, specially encoded AMV/AVI video files, calendar, alarm clock, stopwatch and even eBooks. However for me the size of the screen wouldn't make this the best device for video or eBooks – if this is what you need then you'd be better off paying a little extra for a cheap smartphone or tablet.
You can insert a MicroSD card with your MP3s or simply connect this player to a PC using the USB cable. Once connected the storage will mount as an external drive for you to transfer your files. The 16GB internal memory can hold about 3000-4000 songs which should be plenty to get you started.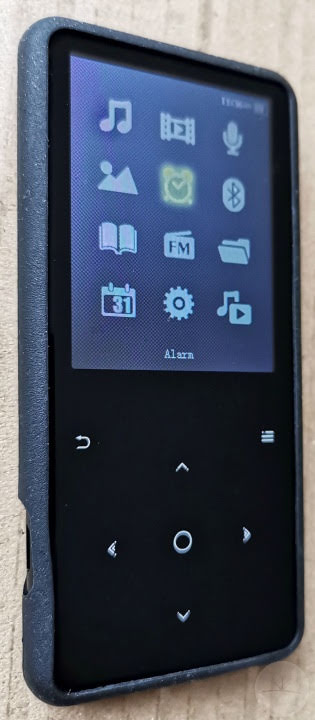 Once you've loaded up your songs you can plug in the included earphones and start playing. Considering the selling price I didn't have huge expectations for these, but they actually seem to be a pretty decent set of earbuds that I was happy to use for listening to my tunes.
The magic that gives this unit such a great battery life is a dedicated audio chip that optimizes power consumption while also attempting to upscale the high-range sound that gets lost in compression. I don't know if it's actually possible for this chip to transform it into lossless audio as claimed, but I can say that this player is capable of excellent sound quality from MP3 files (AV, FLAC, OGG, WMA, APE and AAC-LC also supported) and it's FM radio.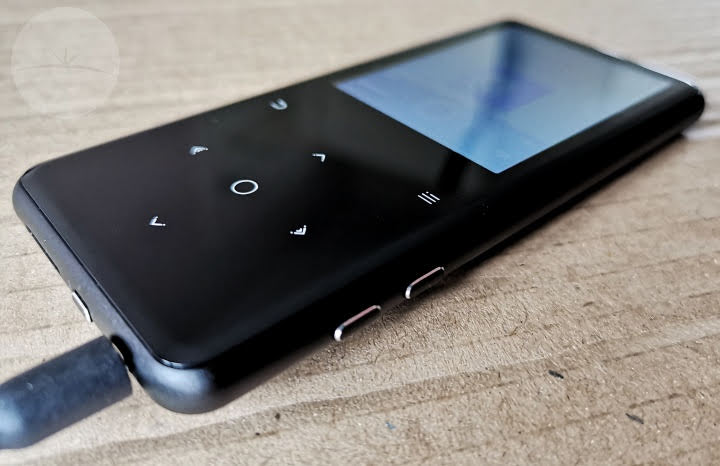 True audiophiles will no doubt prefer to connect a more premium set of headphones and whether they're wired or wireless, this little player does a great job of driving loud, high quality audio to them. I found the user interface easy to navigate and didn't need to refer to the instructions which is always a good sign for a device like this. Bluetooth pairing was straightforward and the device was able to maintain a stable reception to my cans with no issues.
Overall I couldn't fault the audio and battery performance of this well made little radio / music player. Whether you're lamenting your new phone's omission of a headphone socket or are simply a parent who isn't ready to give their kid an internet connected device, at £35.99 / $39.99 this will be ideal for anyone looking for a good alternative to carrying a smartphone for music playback.