Today, Hutch brings MMX Hill Dash 2 to the track on iOS and Android, a sequel to the mobile hit MMX Hill Dash.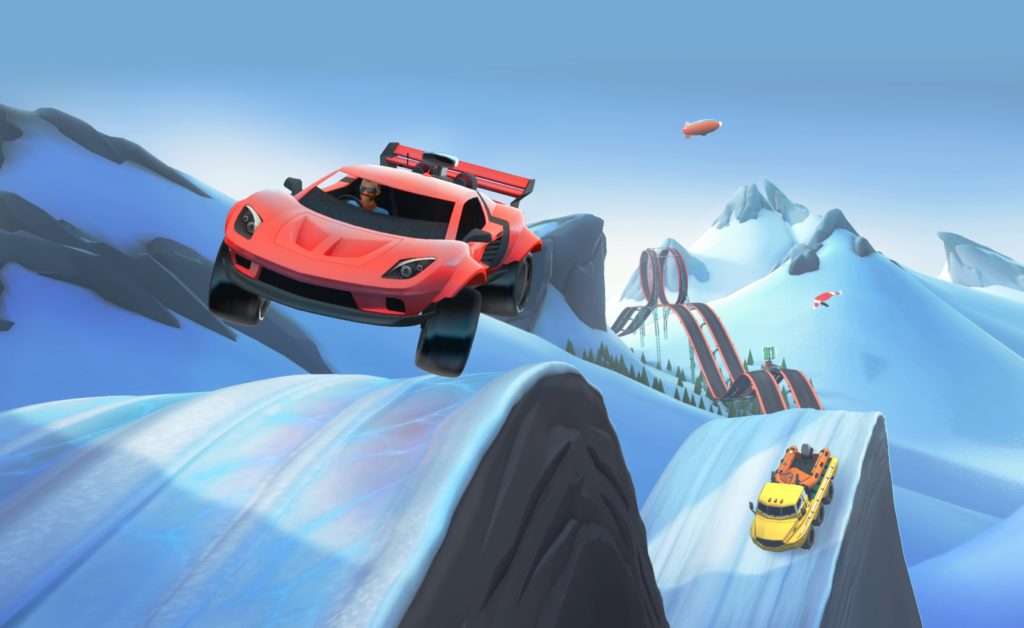 The first installment drove over 25 million downloads worldwide since launch in May 2016. The free-to-play mobile game lets players race an epic selection of highly tuned vehicles across the roughest terrains, including snow, water and asphalt. New vehicles include The Monster, The Tank and The Amphibian, which all posses unique specs that allows racers to select the best for ultimate performance, across a series of physics defying tracks.
MMX Hill Dash 2 introduces ARKit functionality, to the MMX franchise. Racers can view their tuned up vehicles in the real world via their device's camera. This enables enthusiasts to share their garage with friends, and show off their designs and customisations.
Pete Stott, Product Owner at Hutch says: "MMX Hill Dash attracted a strong community, so it was important for the next game in the series to offer something that the fans would love. Our team experimented with new technology, artwork, and have introduced ARKit functionality, to enable racers to show off their creations with their friends."
The free-to-play mobile game allows petrolheads to compete against real drivers, as they climb the global PVP ladder to earn rewards, across a series of tiered leagues for competitive racing. Winning is everything, as players that cannot keep up with the pace are demoted if too many losses are picked up throughout the season. In-game events will play a pivotal role in MMX Hill Dash 2,
which also offers racers the chance to unlock new skins to customise their collection of cars.
Shaun Rutland, CEO and Co-Founder commented: "Following the success of MMX Hill Dash, we wanted to offer a new and exciting racing experience that really appealed to the way our community engage in the title. We've dialled up the PVP mode and introduced a global league system. We're looking forward to hearing what fans of first game think about this exciting new chapter."
Buckleup and slam down your right thumb, MMX Hill Dash 2 is available to download today on iOS and Android.
Apple App Store: https://apple.co/2JkI12i
Google Play Store: https://bit.ly/2HUykIj