HyperChiller Iced Coffee Maker Review
I am a coffee man, I like my coffee. I especially like my coffee cold, but struggle with the best way to do it. I know you can put ice cubes in, but that waters it down. I could freeze coffee into ice cubes, but this requires forethought, which I am not known for. Enter the HyperChiller, this can sit in my freezer until I then want an ice cold coffee, and can do it from boiling to cold in one minute.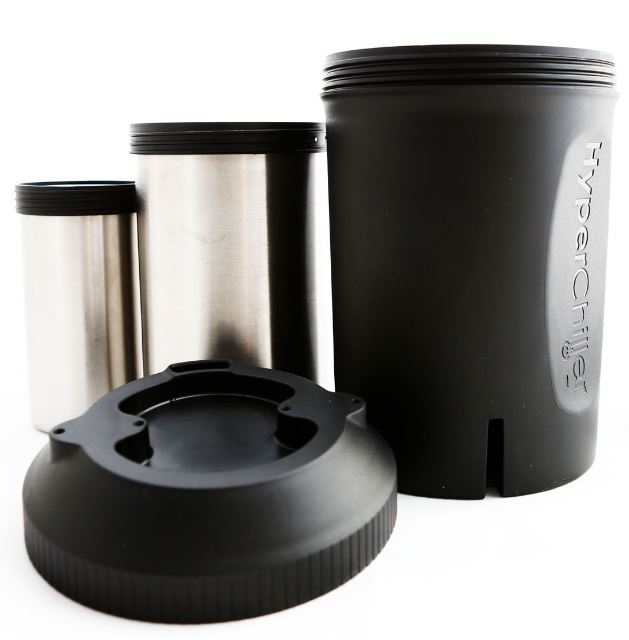 There isn't a lot to the packaging of the HyperChiller. So I will just get into it, it is made of 4 parts two stainless steel (food grade) cups, a lid and the BPA free black HyperChiller cup. I always pre-wash anything that will hold stuff I will be eating or drinking.
Then when all is washed, I needed to prep the cup for chilling my coffee. I fill the small steel cup almost to the top, and do the same with the larger one. The larger cup is then poured into the black HyperChiller cup. Each component is then screwed into the lid, then the whole thing is put into the freezer.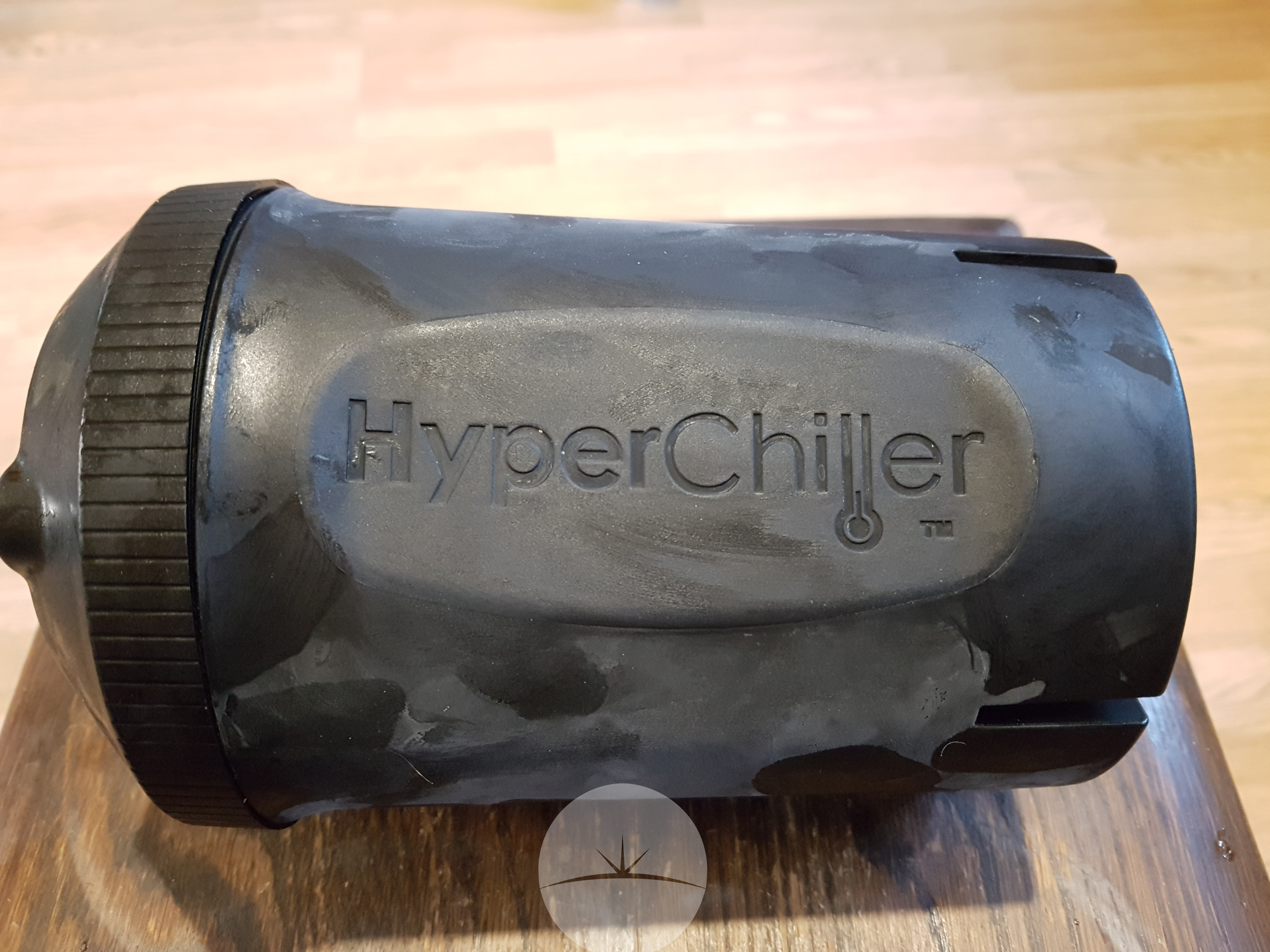 I left it in the freezer over night, ready for my morning coffee. When I took it out, it was frozen solid. I made a two-cup cafetiere of coffee, when brewed I poured it into the angled dip in the lid. I then swirled the cup for about 60 seconds,allowing all the coffee to hit the frozen top and bottom of the cup. Which is how the HyperChiller works, due to the large surface area of frozen water, the coffee temperature drops at a fast rate, making it cold but keeping that pure coffee goodness. If you have a coffee brewer, then this is built to fit most brewers, so it can be brewed directly into the HyperChiller.
After the longest 60 seconds ever, I poured the coffee over some ice in a glass. After adding a little condensed milk, I drank it and I was blown away. It was a strong coffee, and iced cold. It wasn't diluted and the ice was there to just drop the temp a bit more.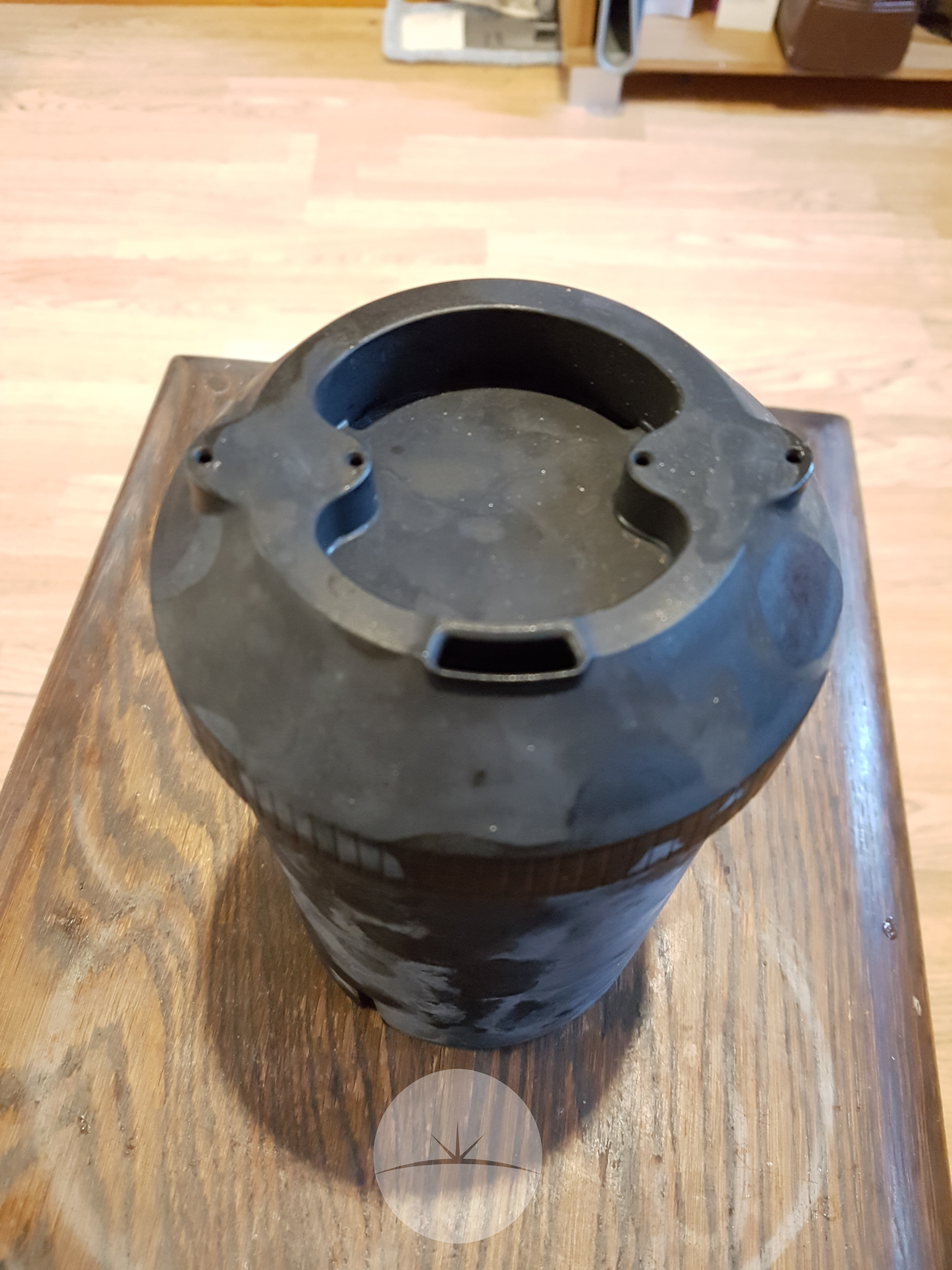 After I finished a couple of cups of coffee, the HyperChiller goes back in my freezer for the next day. I was probably getting 5 days out of it, before I had to clean it and re-fill. Though that's hardly a bad thing, and means my working week starts of a lot better.
Highlights:
Results in one minute – with zero dilution
High-volume 12.5 oz capacity
Save time & money versus the coffee shop
Fits into most single cup brewers / Compatible with all brew methods
Dishwasher safe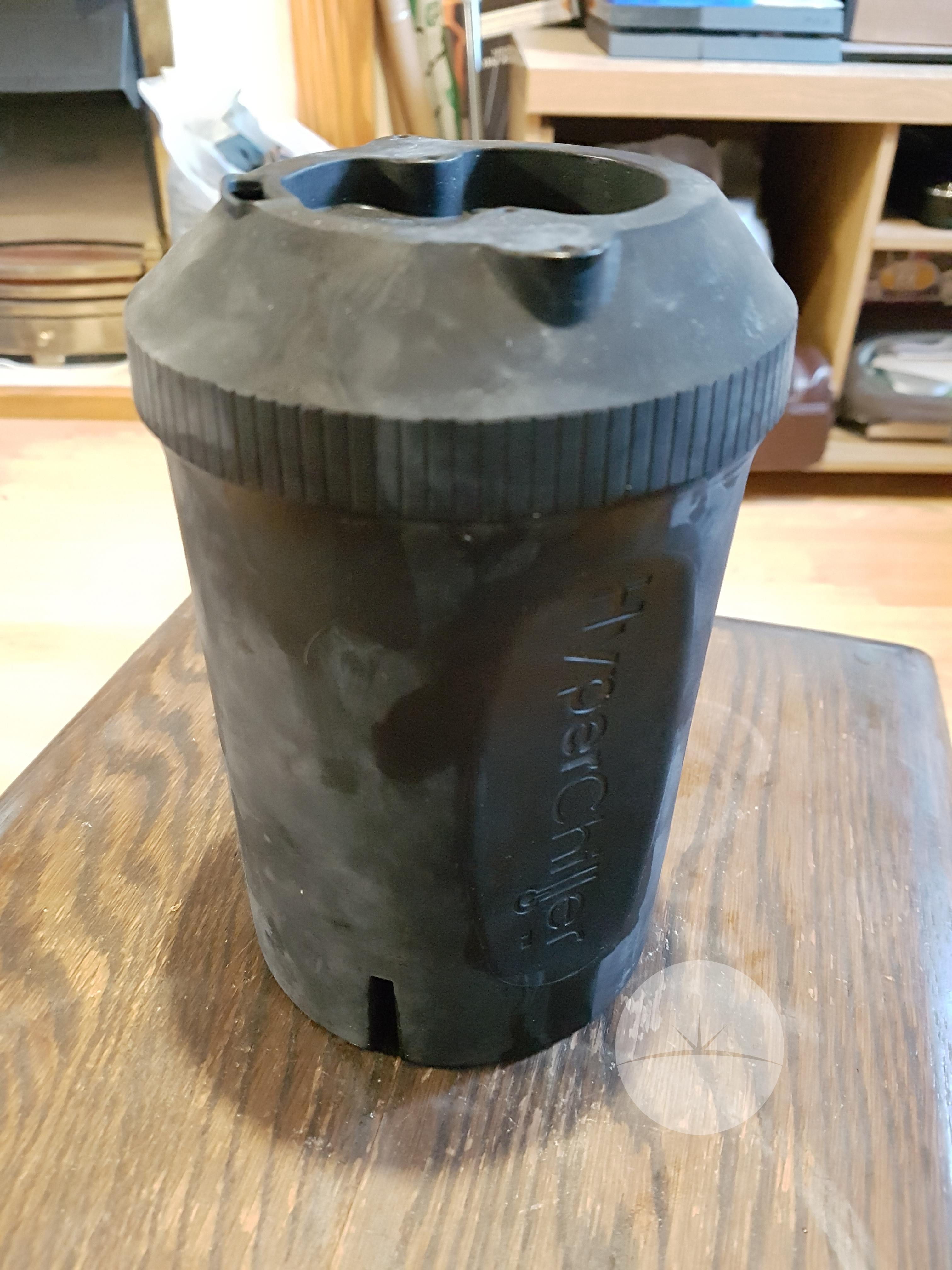 Don't like coffee? Then I found this works for beer, and even wine. I don't have to worry about fridge space for my beers, as I can grab one out of the cupboard and then put it in the hyperchiller. Though wash the coffee out first, I only had to make this mistake once.
You can buy the HyperChiller for £29.95. Which I think is a great price, considering I am cutting down on my *Insert Brand Name* coffee shops, and using the HyperChiller instead.
UK – thefowndry.com/products/hyperchiller-iced-coffee-maker
US – hyperchiller.com/products/hyperchiller-iced-coffee-maker