Infinitton Smart Screen Keyboard Review
The Infinitton Smart Screen keyboard plugs into your computer via USB and allows you to customize each button to your own preference. If you have a boring keyboard with no Marco keys, then this is the perfect addition to your working life.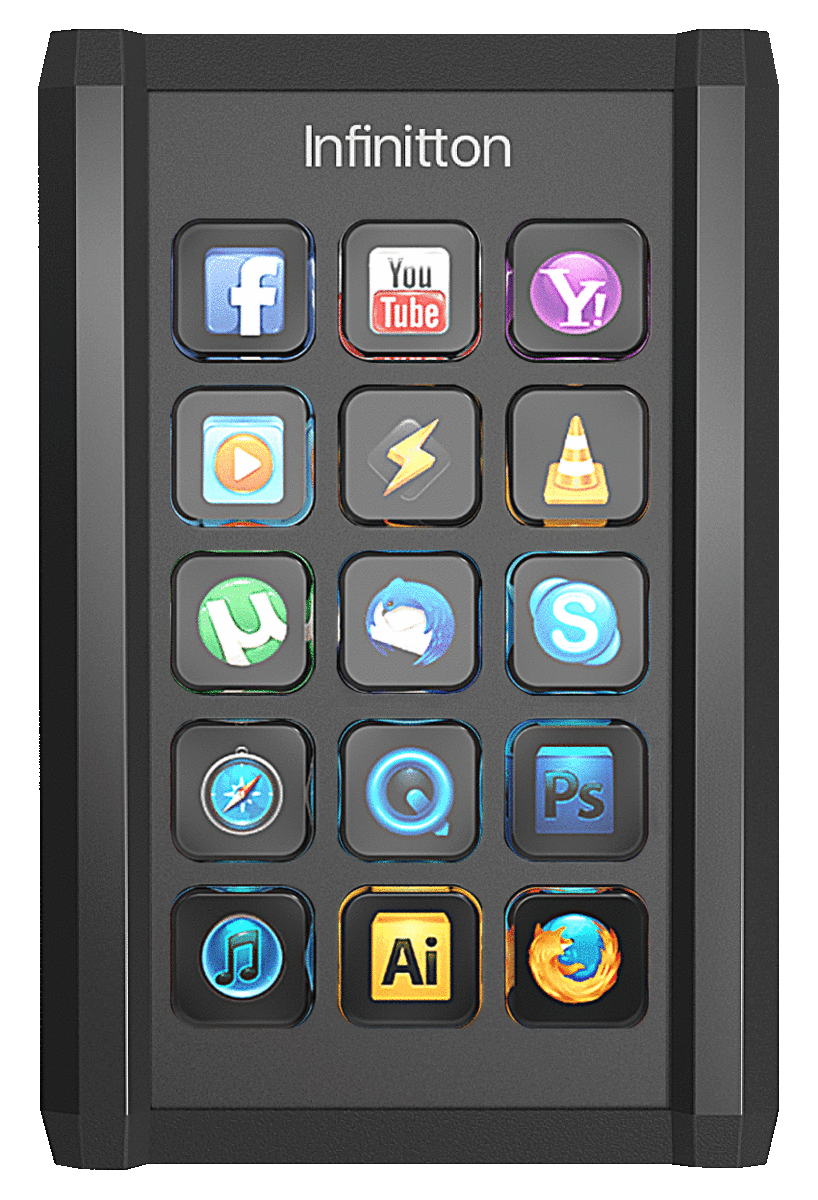 The keyboard just needs the application from the Infinitton website. Once installed, plug in the keyboard and it will light up and you are ready to go. The size of the Infinitton is around that of a USB num pad, and I found it works best on the left side of the keyboard.
The software is really intuitive and allowed me to easily load an image, as soon as the image was selected it appears on the Infinitton keyboard straight away. The software allows me to set an hot-key, load up an application and assign either a text or image to represent that act on the keyboard.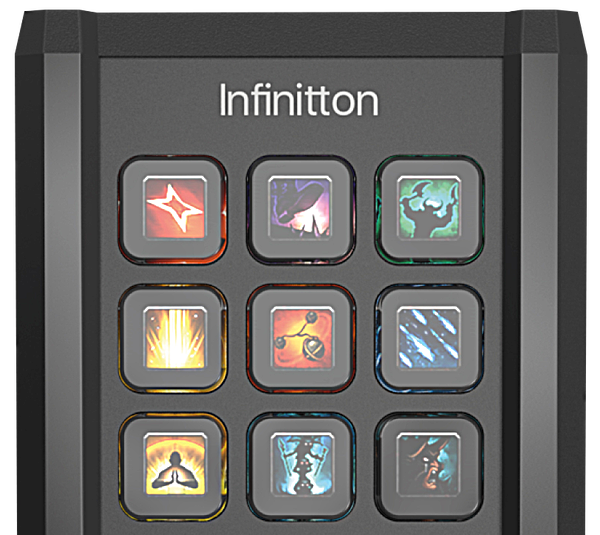 Each button has a soft mushy texture to it, there is no click or vibrate. I found this was really useful for Photoshop and video editing. While also having a good space to have easy access to my most used programs. You can have a folder for each set of shortcuts allowing for a huge range of different combinations.
I am now using this in my day to day work life, without even thinking. If I start using a new app a bit more, I can create a visual shortcut to it.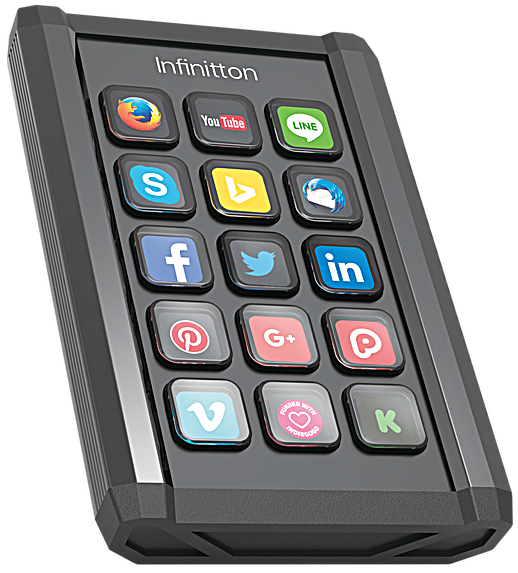 It's great looking and offers all the functionality you would need, with a little bit of added flair. The feel of the keys are good, though I wouldn't mind a bit more feedback when I click a key.