Review: The Homido VR Headset
After using Google Cardboard, I really wanted a way to get into the next level of the VR market, but on a budget. So I was glad to be asked to look at and review the Homido VR headset. At £70 it's not a lot of money, and as I found out a great "gateway" device to check out what VR is all about.
I found the overall build quality was pretty good for a under £100 product. The "head" section is made from a hard plastic, whilst the band is made from a strong flexible material. Put it all together and it looks cool and doesn't feel like it's going to fall apart. As my phone got really hot during some VR game play I found the Homido had accounted for this, and left space for the heat to flow through. The strap is good and strong, It's also adjustable, which means it can be adjusted for a wide range of head shapes. There's an additional strap included, which goes along the top. When using a heavy phone this strap is good to take the weight off a bit more.
Unlike Cardboard, the Homido's lenses are made with virtual reality in mind. I was surprised by the large size of the lenses. Don't worry if you wear glasses, as there are sets of lenses included, so you should be ok to wear the headset with your glasses. If you have kids with sticky fingers, or just a messy eater, there's a branded cloth included to wipe the lenses down. The lenses use a rubber holder, so they can be removed, cleaned and put back in without much trouble.
Features:
WIRELESS
Homido is a wireless device, your smartphone is used to give you total freedom of movement.
ANDROID/IOS COMPATIBILITY
Compatible with most of the recent smartphones, please see compatibility page for more information.
ADJUSTABLE IPD
The distance between the two lenses can be adjusted to adapt to your eyes.
FOV 100°
Their custom-made VR lenses offer the most immersive feeling with a 100° Field Of View.
COMFORT ERGONOMICS
Design, attention to detail, interchangeable face contact surface, Homido is a well-crafted device designed to please you.
GLASS WEARERS
3 settings: far-sighted, near-sighted, normal vision.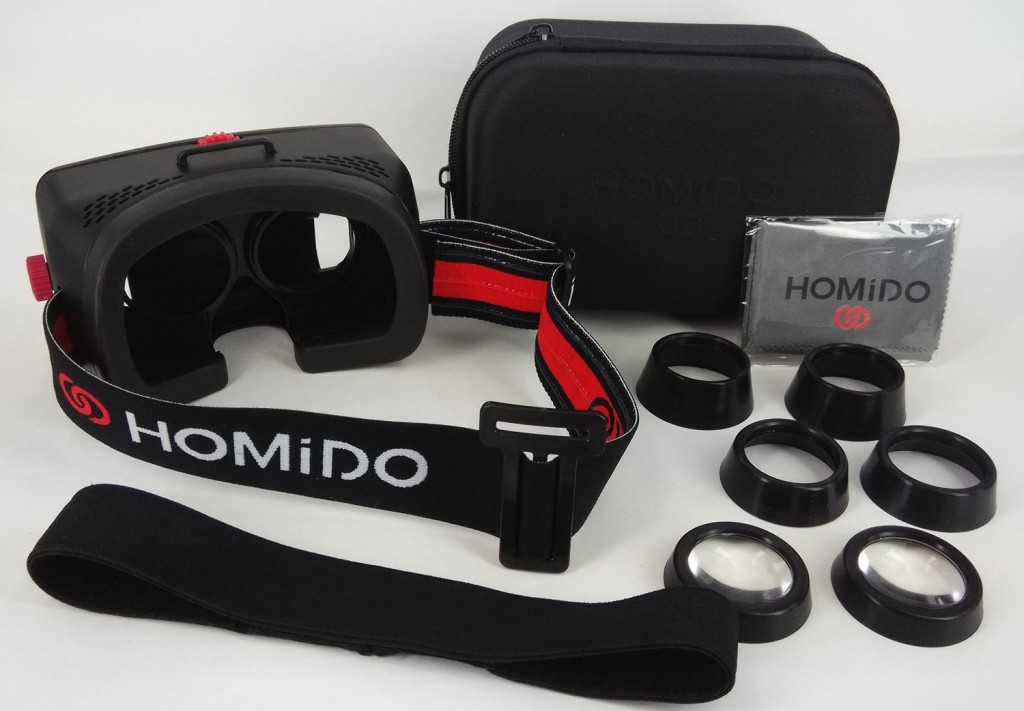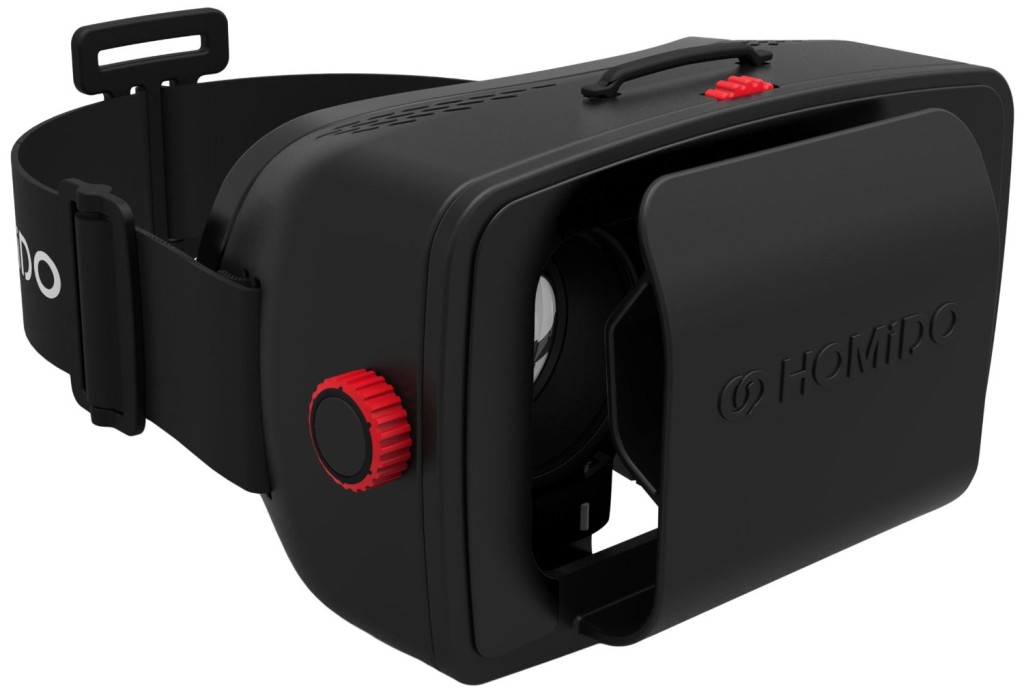 Now we come up to the big decider, this is what has split peoples opinions, the phone holder. Now I think its really good, and allows for easy installation of different phones. Though the ability to use lots of different sized phones, comes at a cost. There is no guide line to line up your phone, you have to do it by eye. Unlike other headsets which come with "sliders" for specific models of phones, this is more of a DIY style.
I did have some trouble with the nose cushion, as it didn't line up on my face properly, so it meant that at times it was digging into my nose. I simply pushed the foam around a bit, and then secured it to the headset again with a little glue. This meant that the cushion was now perfect for my nose.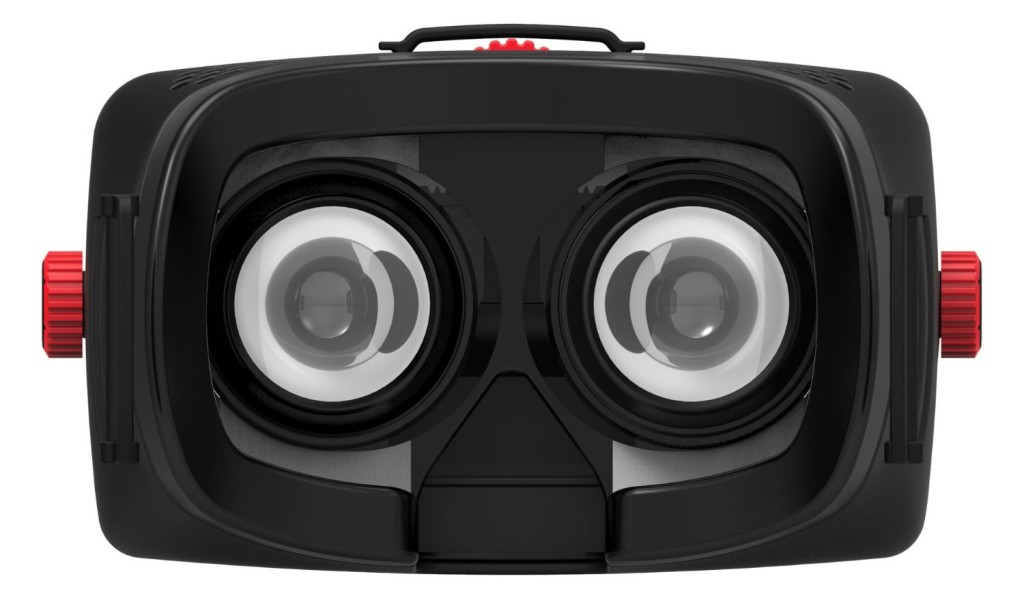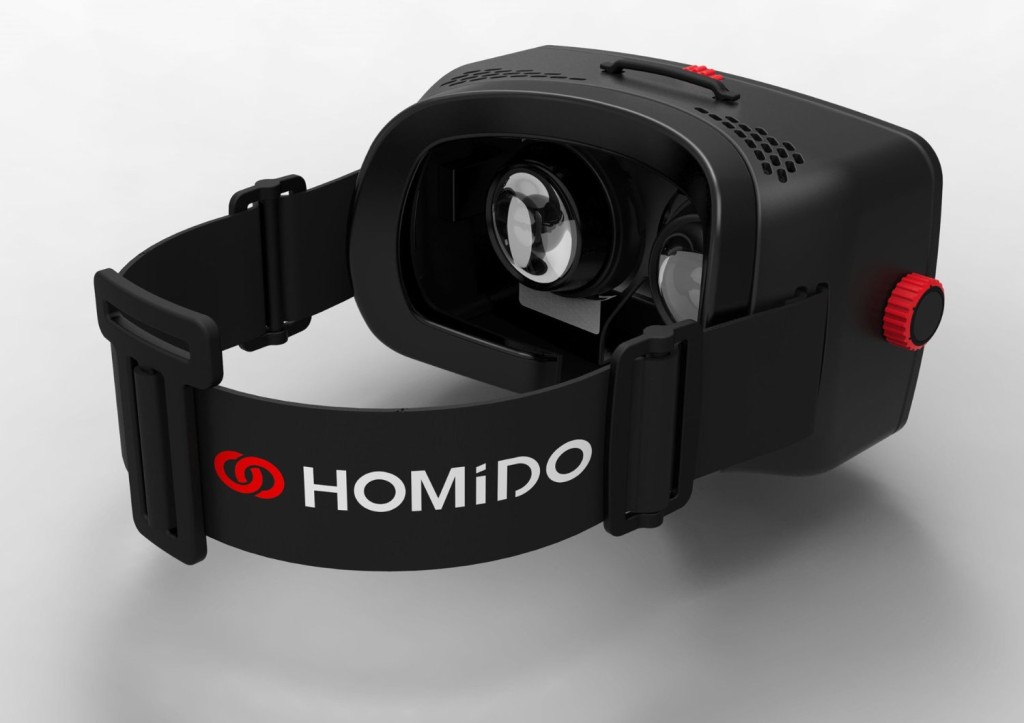 The who pack comes in a hard top bag, this means everything can be stored securely and it all fits! I was really impressed by this little addition, as it meant I could safely carry the headset around with me.
Homido offer their own app, which was "ok" it's really just a way to access the apps normally found on the Playstore. But for people who aren't "in the know" this is a nice little feature and means you don't have to hunt around the play store.
All in all I was massively impressed with the Homido VR headset compared to similar products like Google Cardboard. I was blown away by the build quality and the FOV is massive step up from Cardboard.