Progress Family Favorites from Morrisons
Progress are not a brand I have heard of before, but having their products in my kitchen for the past month makes me wish I'd found out about them sooner. They are offering a huge range which will be available in Morrisons from Boxing day, but I managed to get a couple into the house to use.
11 Piece Knife & Utensil Set
This is one of my favorites from the range. This 11 piece set includes both knifes and cooking utensils, and is great especially if you are moving out and looking for some sturdy utensils to get you through the years.
The knifes were incredibly sharp and the hands were strong and everything had a really good overall feel. It features a 5.5″ utility knife and a 3.5″ paring knife, both with 1.2 mm thickness. It also includes an 8″ chef knife, 8″slicer knife and 8″ bread knife, all with a 1.8 mm thickness, for accurate chopping or slicing.
A soup ladle, spaghetti spoon, spatula, serving spoon and slotted spoon are also included, all measuring approximately 30 cm in length. These are all really well designed as they have elevated handles for placing on your worktop as you cook, creating less mess and for added safety.
I love the knifes from Progress, these come in their own block. These feature the elevated idea, meaning the blades create less mess.
The Smart Block isn't something I have used before. It has a clever pull-to-release mechanism, so the knives are secured in place. If I want to remove any of the knives, you simply pull the small lever on the block to release individual knives.
Each knife has a super-sharp stainless steel blade for precision cutting and a really good soft-grip, colourful handle for comfort, control and style.
The set Includes 4″ Paring, 5″ utility, 8″ Chefs, Santoku and Bread Knives – Dishwasher Safe
Where have you been all my life!? This 30 pan, the pan has a high front edge allowing me to flip and toss my ingredients together without any mess.
It has a ceramic inner coating so its difficult to make anything stick. I love how I can use the pan on a gas, electric, halogen or induction hob.
There is also a soft-touch bakelite handle for ultimate comfort and safety with every use. Keeping the pan clean is incredibly easy – simply wipe clean with soapy water or place in your dishwasher to maintain its quality.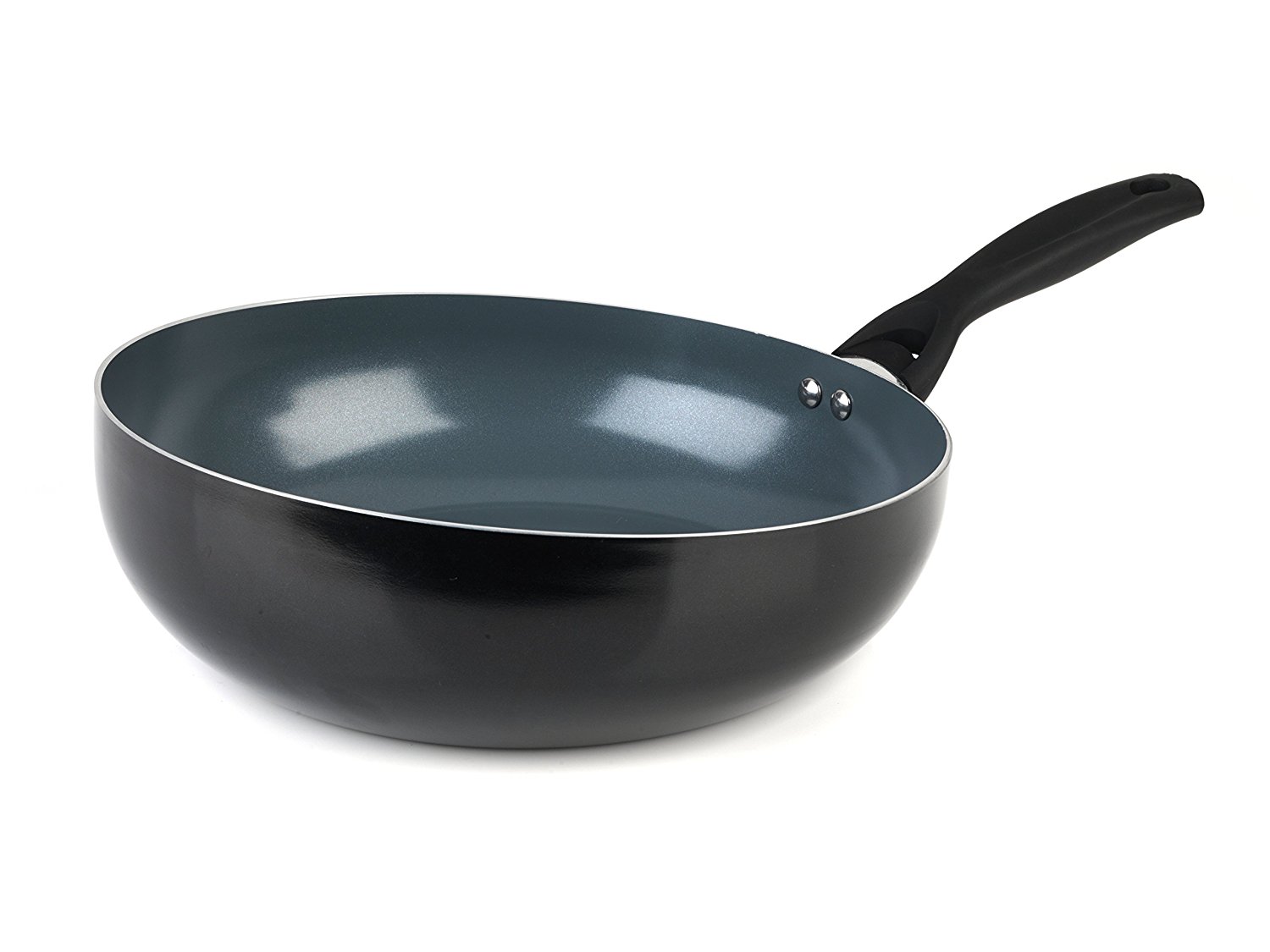 550ML Thermal Cup 
This thermal Progress travel cup is insulated, which means I can keep my hot drinks hot for around six hours or keep my cold drinks cold for a day!
The matte finish and ridged design makes the cup really easy to hold and carry around. The whole thing is really well built and feels incredibly light.
The temperature is maintained thanks to the suction-tight lid which features a smart, easy-drink slider. The bottom is also made from a non-slip material, making it very difficult to knock over.
This 550ml cup is great for me, especially with my commute.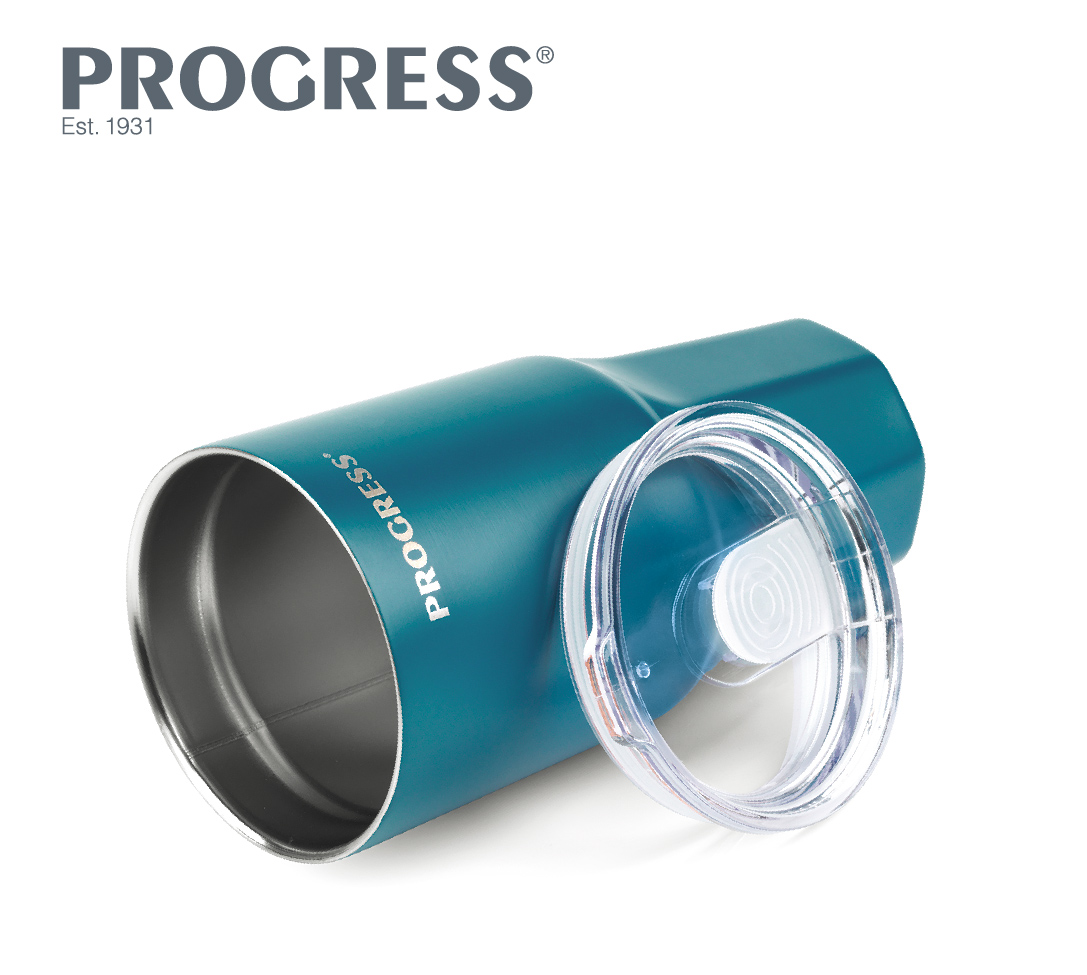 Bamboo Chopping Board with Sharpener 
The Progress Bamboo chopping board has a really metro design looks really good on my kitchen worktop.
This board is so versatile, I have been using the board every day whilst making packed lunches for my lunches, preparing ingredients for a big meal.
The built-in ceramic knife sharpener means I can sharpen the blade of my knife before slicing, chopping and dicing.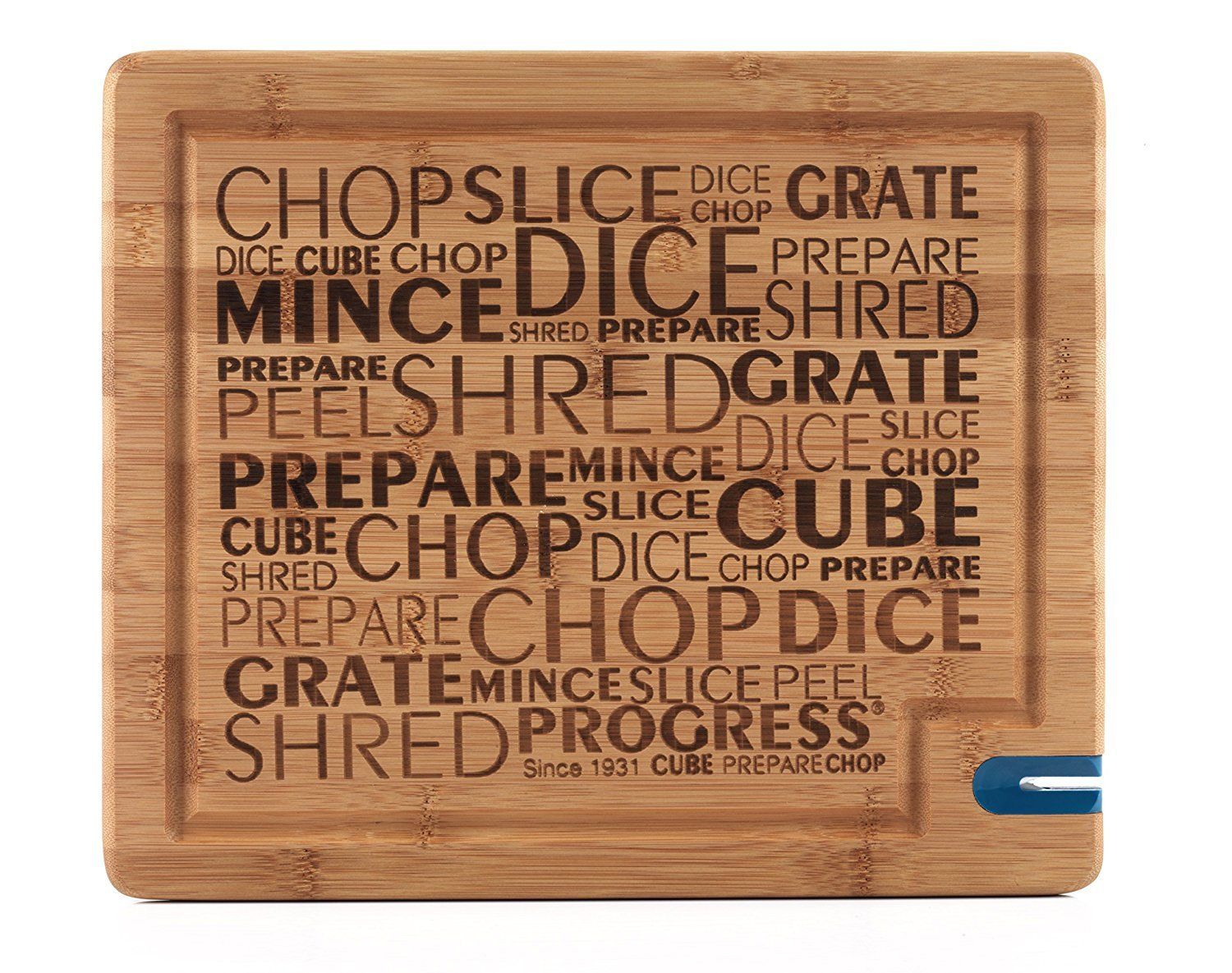 Fold-out Health Grill & Panini Maker 
This Grill is great as it lets me cook all my favorite summer BBQ foods whatever time in the year it is, healthier and in less time.
By grilling both the bottom and top simultaneously, food cooks twice as fast, plus any unwanted fat and grease is channeled away into the included drip tray. Overall this gives us a much tastier and healthier bite.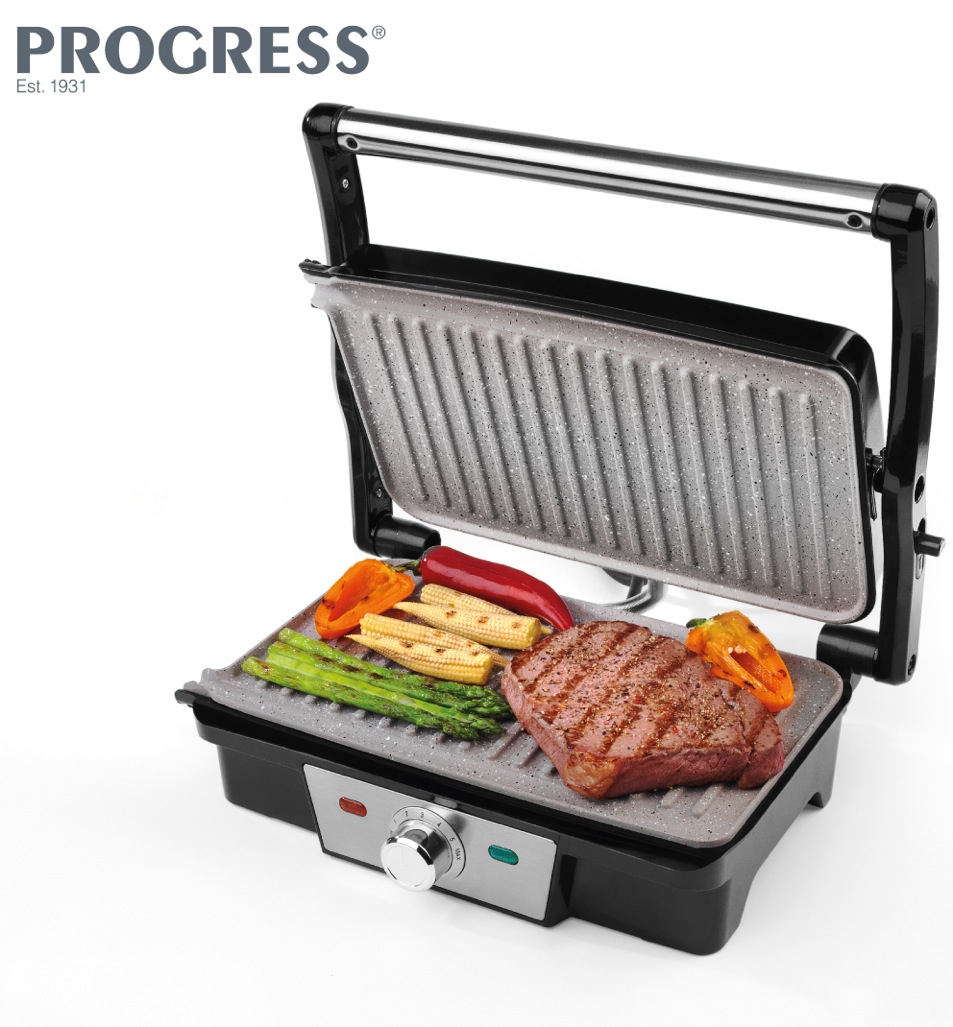 You can also see the full list of products that'll be available:
Electric Egg Cooker
3 Tier Steamer
4.5 L Digital Hot Air Fryer
NutriVita 900
Fold-out Health Grill & Panini Maker
Bamboo Chopping Board with Knife Sharpener
5 Piece Smartstone Pan Set
Press Chopper
Mini Chopper
Salad Spinner
Intelligent Steam
Mandolin
30cm Pressed Aluminum Flip Pan
20cm 4 Cup Egg Pan
550ml Thermal Narrow Cup
500ml Thermal Bottle
Secure Bloc
11 Piece Knife and Tool Set
1.0 L Push Type Vacuum Container
1.6 L Push Type Vacuum Container
Progress products are available from Morrisons stores nationwide from Boxing Day.