qottle 18/24oz Vacuum Insulated Stainless Steel Water Bottle Review
I am a big water drinker, and have big bottles at home and work for drinking water as I go. Though I do have to replace the plastic bottles after a couple of days of use, and find normal glasses too small. So I approached qottle who are the artists of water bottles. Each qottle bottle uses double-walled vacuum insulation. This allows the qottle to maintain temperature of the contents.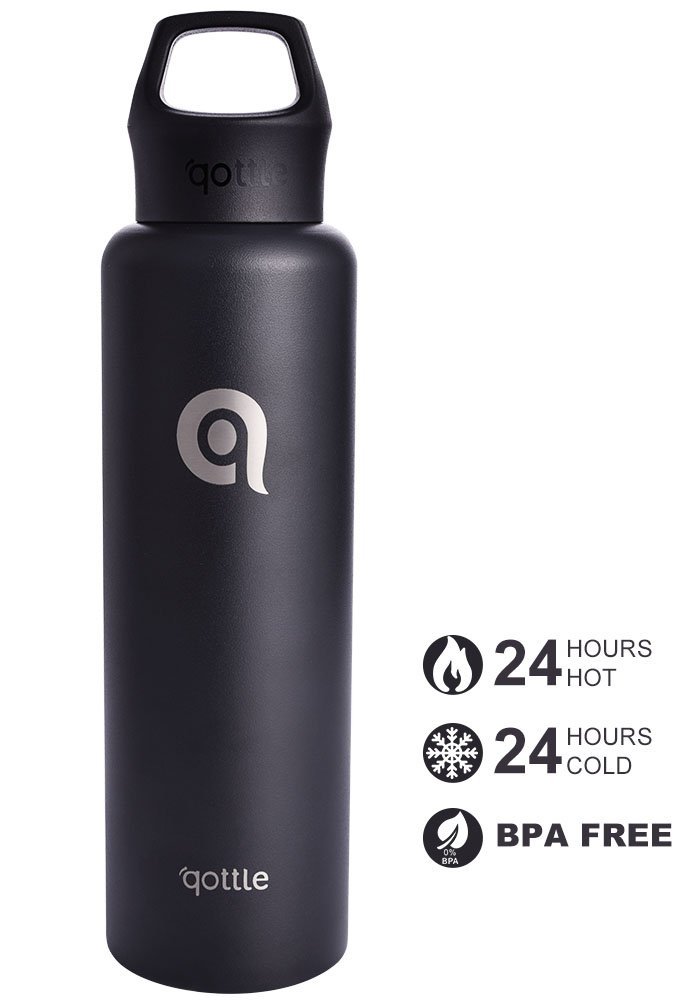 So not only is the qottle an excellent receptacle for water drinking in the office, it's also built for the outside. So when I go cycling, the iced water stays cold for the whole day and is refreshing even after 5 hours in direct sun light.
Due to the durable 18/8 Pro-Grade Stainless Steel construction, this bottle can take a knock and keep coming back. I have accidentally dropped it twice on hard rock and only a slight dent can be seen up close, but nothing major.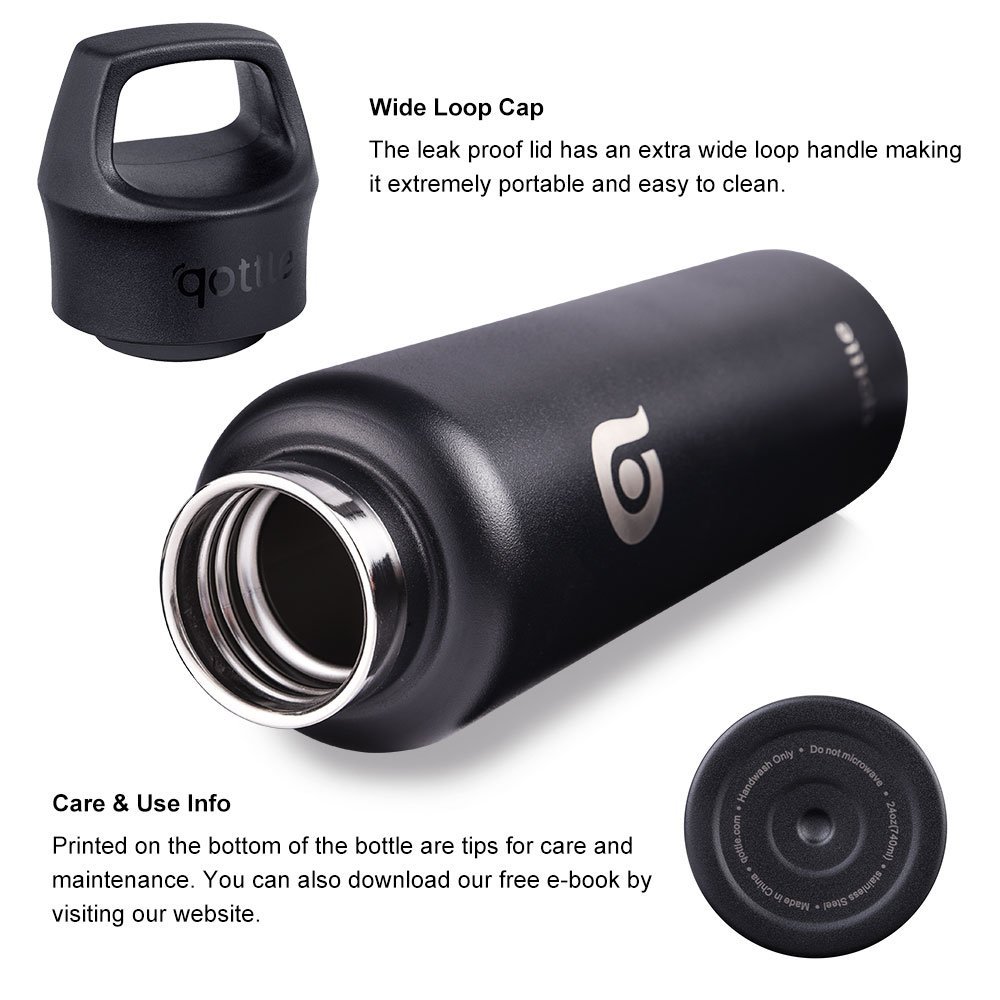 They are also BPA-Free and Phthalate-Free, which means you can continue to use it for years, without any worry to health.
I found the bottle, even when fully filled to be lightweight, which again shows that outdoors was the main focus of this brand.
Product Benefits:
1.89″ Wide Mouth Opening
Non-slip powder coated
Double Wall Vacuum Insulated
Keeps Hot up to 24 Hours, Keeps Cold up to 24 Hours
BPA-Free, 18/8 Stainless Steel
The handle on the lid makes it super easy to carry and store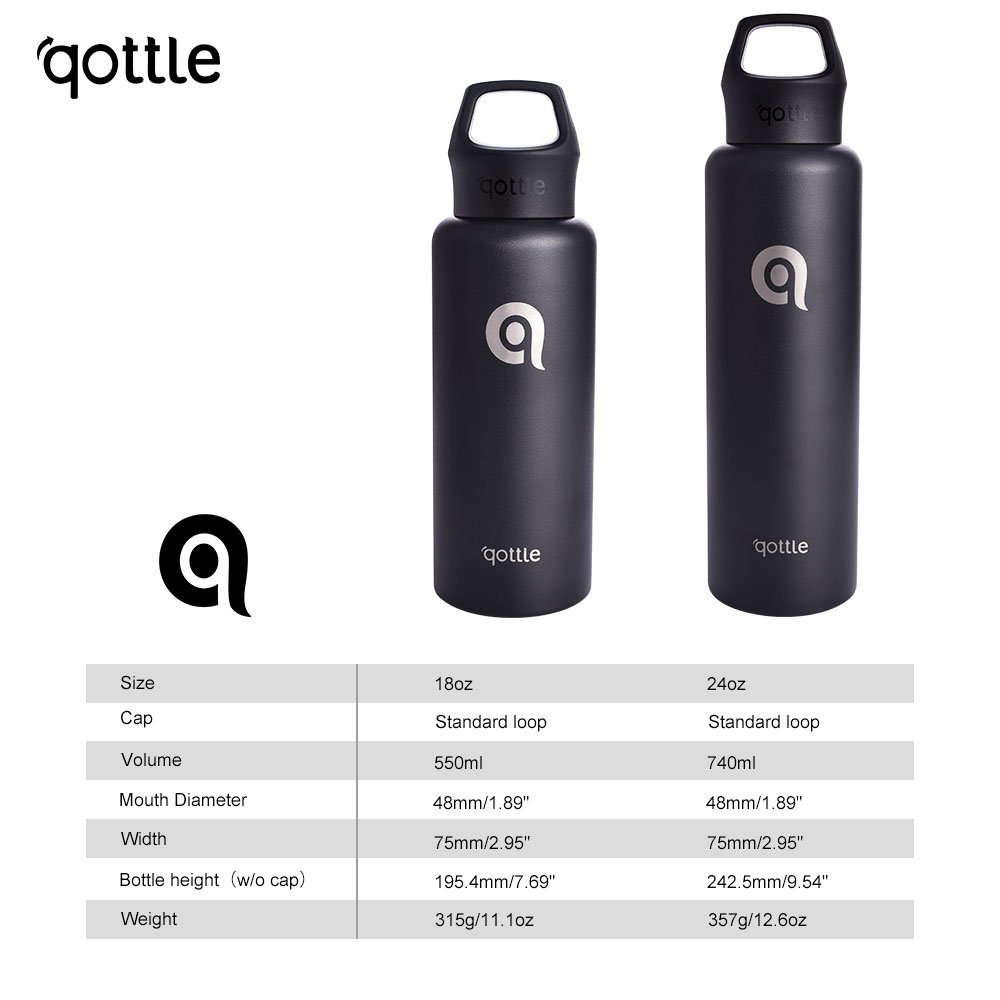 Each qottle bottle has a slip-free treatment to the outside of it. Even with wet hands I found I had a great grip on this bottle, also they come in a huge variety of colours for any mood.
Starting at £12.99 , the 18 oz version is perfect for me. Its an absolutely fantastic brand and bottle.
amazon.co.uk/Insulated-Stainless-Outdoor-Cycling-qottle/dp/B076DK93JX/ref=sr_1_1?ie=UTF8&qid=1512745851&sr=8-1&keywords=qottle