Review: ASUS Zenfone 2
We go hands-on with ASUS's latest "flagship" device. Times are changing in the mobile market these days. Affordable devices are coming westward that certainly pack good specifications and modest tags, but, are they any good? In my opinion it's time to drop these money upfront and tied to a network for 24 months deals, believe me there are loads of phones available at all price points, if you want the best from the big manufacturers that's absolutely fine, but, if you want value for your money, why not shop around?
Love'em or loath'em, ASUS went with capacitive keys across bottom, with the usual order. Back, Home and Recent. The black bar just below catches the light beautifully and points a reflection towards the left, centre or right depending on the angle of light. This is something that really grabs your attention and is so unique. Across the top you'll find the ASUS branding with microphone speaker and front facing camera. (See specs list below.) Completely bare up and down on the left and right, ASUS took a leaf out of LG's book and placed the volume rocker on the back side below the rear camera module. The buttons aren't great, there's very little give and sit nearly flush with the back. Not a massive issue once you train your brain to where to press but still, if they wanted to make the rear volume rocker a feature, why not include better buttons. As we mentioned, camera module is above the volume keys with the flash module just above. Across the top of the ASUS Zenfone 2 you'll find the power button placed beside the 3.5 mm headphone jack. The buttons here aren't fantastic either. Stretching your finger way up to the top could be awkward for people with small hands, luckily, ASUS have gesture controls with double tap to wake and sleep built in to the OS.  Back bottom you'll find a speaker grill that runs nearly the full width of the Zenfone 2. Sadly, there's only a tiny speaker module to the left when you pop the back cover off. A removable back cover is something you don't see that much now, although battery is not removable. You'll find trays for two SIM cards along with Micro SD Card support.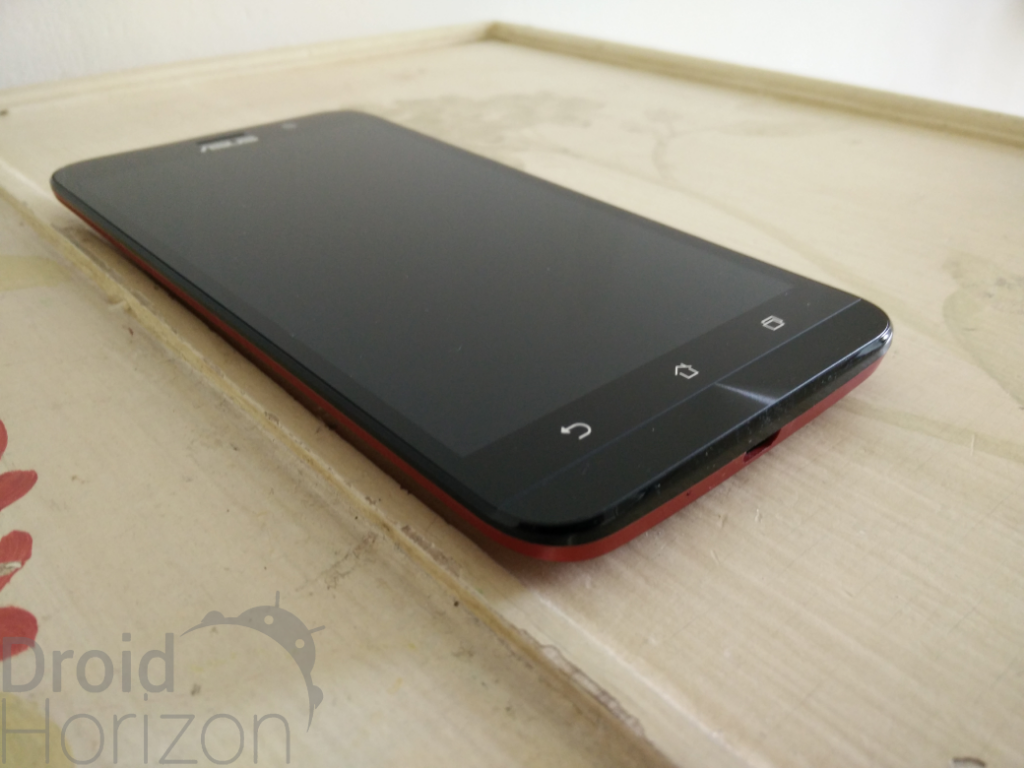 Specs
Platform

Android 5.0 (Lollipop)

Color

Black/White/Red/Gray/Gold

Dimensions

77.2 x 152.5 x 3.9 ~ 10.9 mm (WxDxH)

Weight

170 g

CPU

Intel® Atom™ Quad Core Z3580 (2.3GHz), PowerVR G6430, with OpenGL 3.0 support
Intel® Atom™ Quad Core Z3560 (1.8GHz), PowerVR G6430, with OpenGL 3.0 support

Memory

2GB/4GB LPDDR3 RAM

Storage

16GB/32GB/64GB eMMC Flash
5GB free lifetime ASUS WebStorage

Memory Slot

MicroSD card (up to 64 GB)

Modem

Intel 7262 + Intel 2230

Connectivity Technology

WLAN 802.11 a/b/g/n/ac
USB
Bluetooth V4.0, NFC
Dual Micro SIM card
SIM1 Support2G/3G/4G
SIM2 Support2G
Dual SIM Dual Active
With a 1080 x 1920 pixels (~403 ppi pixel density) screen, the ASUS Zenfone 2 isn't top of the pile in this regard, that's ok though. What they do offer is an accurate panel which the colours look crisp and pretty stellar viewing angles. Not fantastic in bright direct sun light unfortunately with very strange auto- brightness levels. Let me explain.. In my useage, anything from fully dim back light up to around 50% offers no difference. Around 60% brightness makes the screen useable with very little change right up to 100% maximum and auto brightness always seems to be set at 100%. Maybe this is a bug which can be fixed in future firmware updates.. Don't get me wrong here, it's a good screen. I wasn't expecting Galaxy 6S standards, remember the Zenfone 2 is a third of the price. More than good in everyday life here in the UK where we don't often see that orange circle in the sky. Zen UI offers screen modes where saturation and such can be changed to suit, vivid settings happened to be my favourite.
Truth be told ASUS offer some great little features hidden all over the device. Some stuck in settings somewhere and a few in apps in your drawer. What users call a feature, others may call bloat but we'll get to that later. We've shared a few screens here to show just a few. Capture screen with long press of recent app key, glove mode, quick trigger and easy mode all work well and could be really useful. You can even resize the UI to use only half of the screen if you want to. I'm not sure exactly why, maybe ASUS are experimenting with a multi-window mode made famous by the Note series. ZenMotion is probably the most standout of them all. Touch Gesture, Motion Gesture and One Hand Mode all work great and as advertised. Easy Mode might be good for older people with not great eyesight or even kids new to a smartphone to learn how to use a device. I'm not sure these people would exactly be ASUS's target market.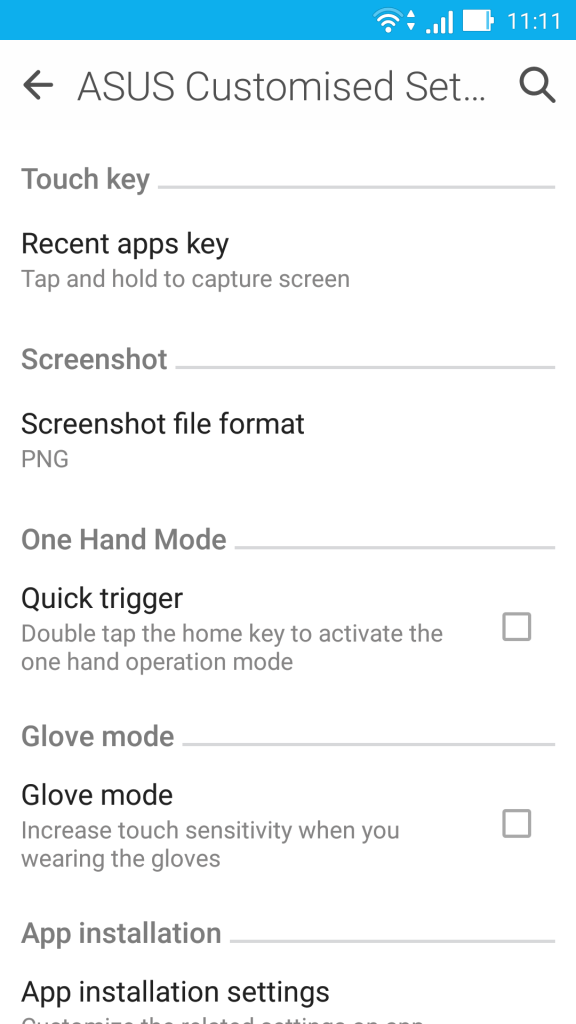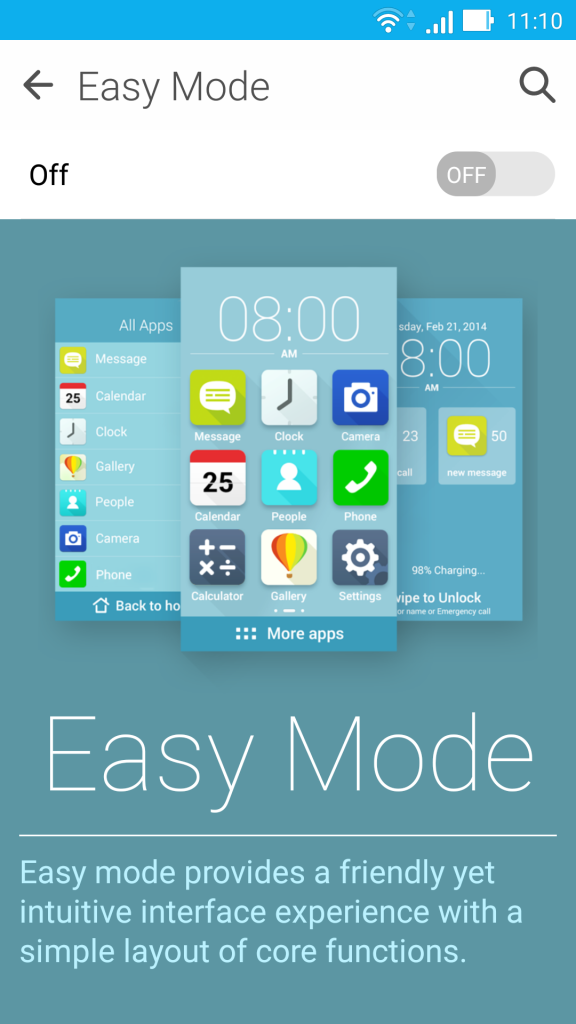 Dual SIM support is included with the ASUS Zenfone 2. If you have a work number and a private number you can use both together. No need to carry two different phones now. Data can only be used from one SIM so you can set up your prefered scenario in the easy to follow set-up wizard in setting up. Lots of mid-range phones are starting to add this feature, although not something I use personally there is a definite market for dual SIM devices. I'll mention here that call quality was fine on both ends. My caller could hear me perfect and I could hear him clearly. (Not that I take many calls these days but what good is a phone when you can't use it as a phone.)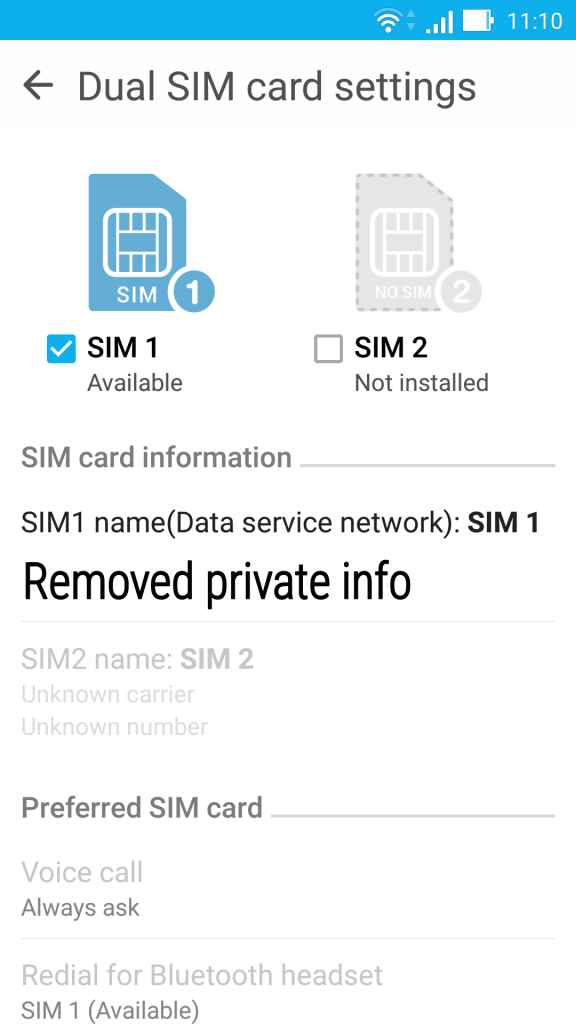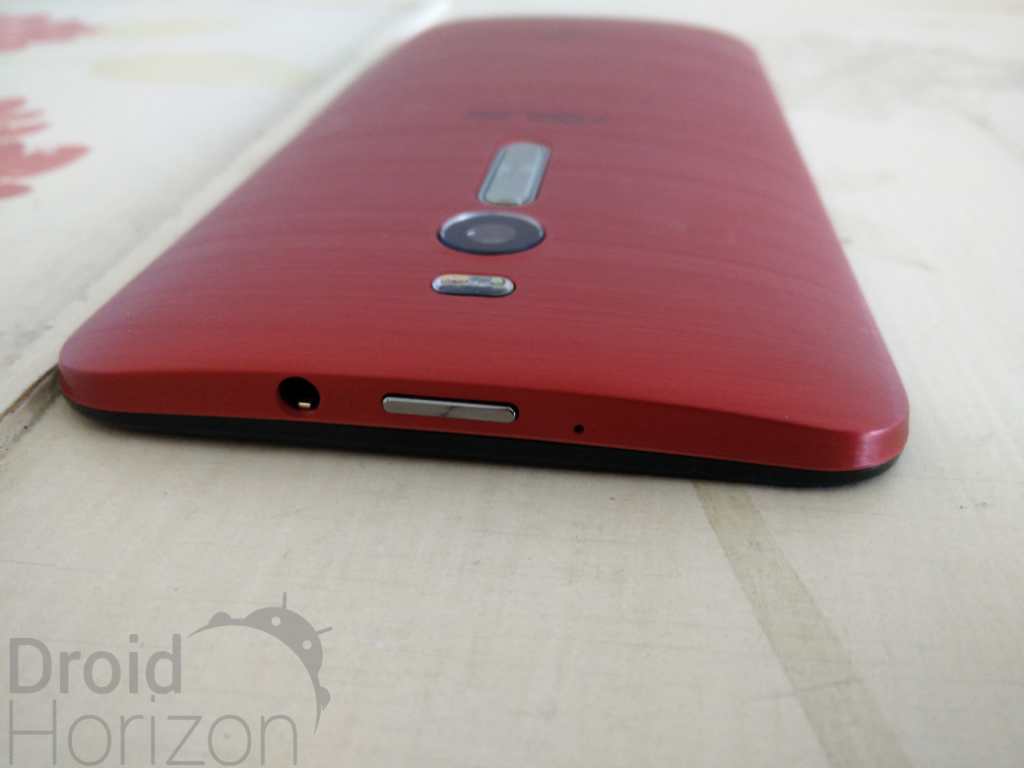 Holy pre-installed bloat, Batman. We're not talking about a few system applications that you may or may not use. This is bloat, ladies and gentleman. Strange instant messaging apps with odd permissions, ASUS this and ASUS that. Luckily, most can be removed although a lot can't. ASUS actually update their apps via the Play Store, this is the way forward so users don't actually need an Over The Air update just to add app fixes. ASUS offer their own alternatives to nearly every Google app I happen to use. You'll see in your app list on Play that the first 30, that's right 30 apps are ASUS apps. Don't get me wrong, alternatives are sometimes a good thing but I spotted in there somewhere a water live wallpaper app that has being the rounds since Android Honeycomb. The company would need to slim all this crap and let users at least disable the apps they don't want. I know disabling some can break others but my gawd, take a step back ASUS and have a look at how much faff your pushing out here.
Performance wise if you're going by specs alone, the ASUS Zenfone 2 is a beast. But, you'll find the odd slowdown in various apps too. In testing, I couldn't actually find what triggered the slight lag. If this device ran a near stock experience like say a Motorola does. You'd need to strap the thing to a table because it may take off in your kitchen. All joking aside, my professional opinion would say it's actually the Intel chip it's self.  Across the Zen UI home screen pages swipe left and right fine and opening and closing apps isn't slow either. It's apps like Google Plus which can slow the Zenfone 2 a bit and you can see the device try and catch up. Maybe a more "novice" user wouldn't notice that much, but, in reviewing hardware we have to spot things like this. To bring things back to a more positive note, you can game like a boss on this bad boy. With that 4GB RAM why not skip between 2 different games and start where you left in an instant. I'm not the master mobile gamer on DroidHorizon but every game I threw at the ASUS Zenfone 2 it handled it with ease. Still remember this is a phone around £200, please. It can be a beast boss at times. We're trademarking that, ok?
Zen UI offers a lot of features you'll use and enjoy. Unfortunately the UI offers a lot of faffle that you won't too. The best bits are certainly the lockscreen, the launcher, gestures and icon theme support. Problem is, if you install your favourite launcher like Nova you'll lose all these features because they're tied to the Zen UI home launcher. You'll find a complete and full collection of pre-made themes in the section but most are pretty butterflies and pink flowers with clouds. I did find a Material theme in there, which made things a lot more bearable. In my personal opinion ASUS should just ditch the whole "Zen thing" and put a stock experience on the Zenfone 2 or even give users a choice. Quick Settings tiles are interchangeable along with lock screen short cuts. The experience really does feel completely outdated to me now but the User Interface is usable if you get stuck into the settings and tidy things up for yourself.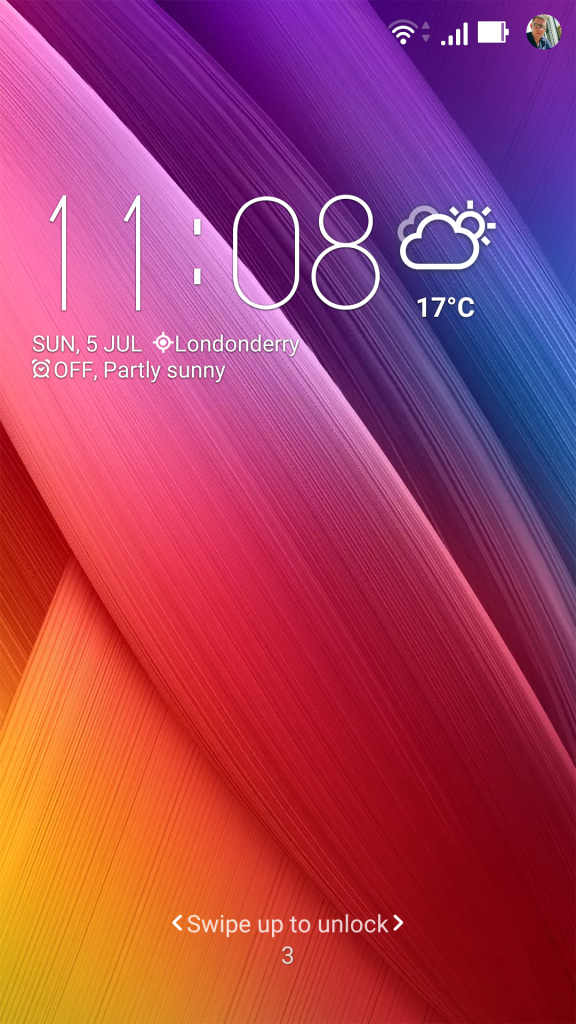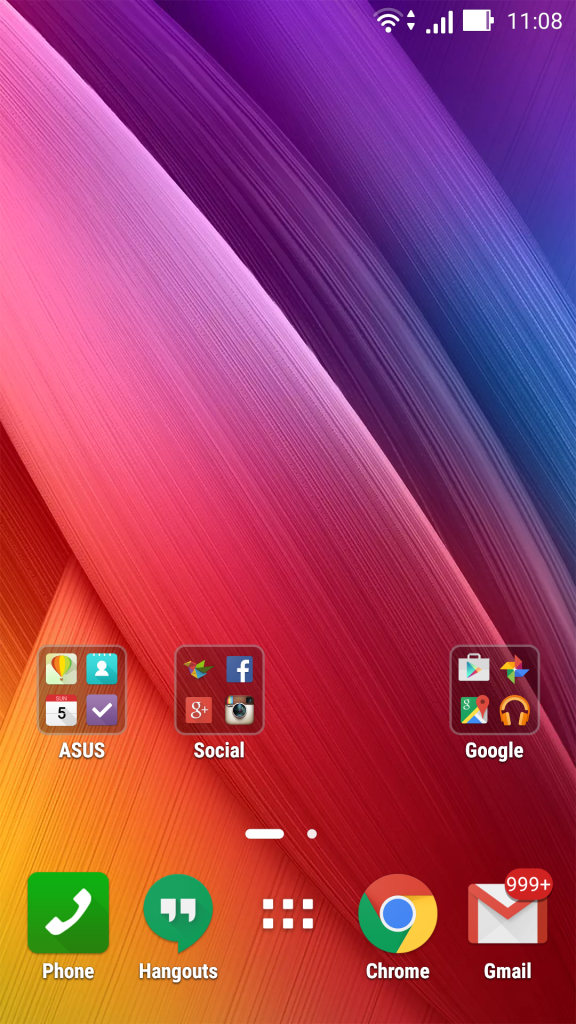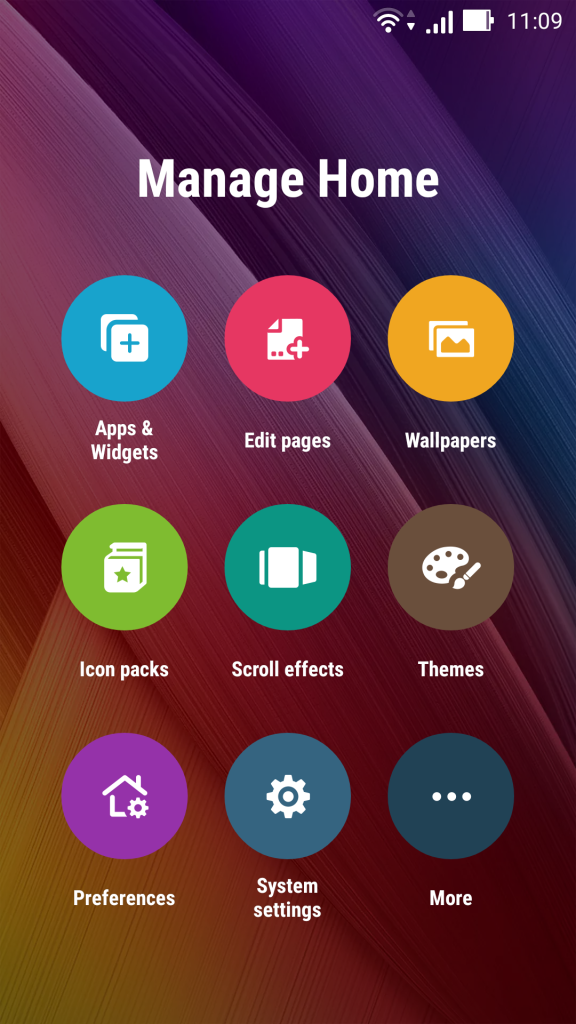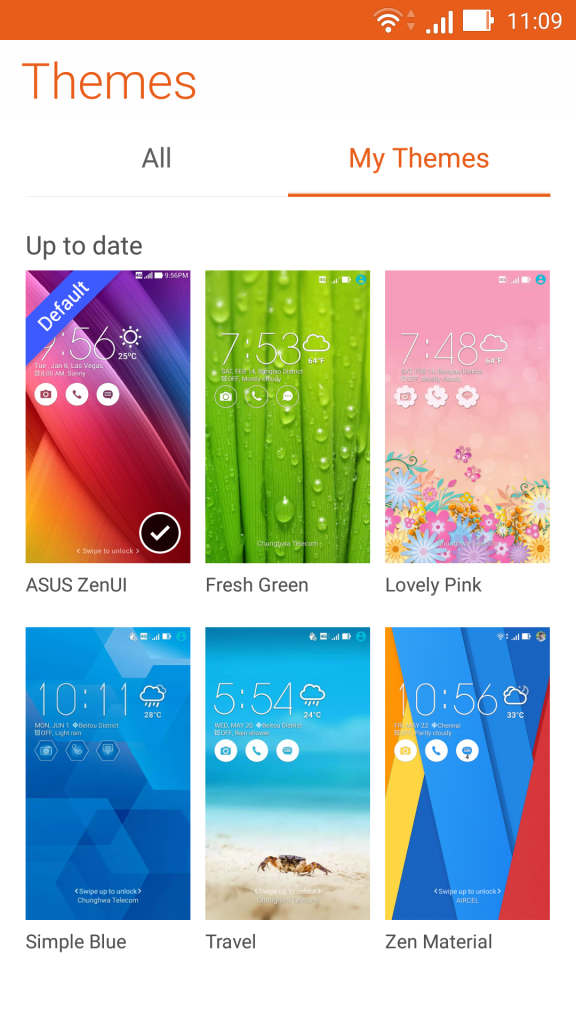 You'll notice from the off, the ASUS Zenfone 2 isn't aimed at connoisseurs of fine sounds. Corners have been cut here to keep the price low. We mentioned earlier that the speaker was actually just placed to the left of the grill and not across all the bottom that the design would suggest. I know most will say "I'll hook up some Bluetooth Speakers or headphones anyway but a lot of people like to set their phone on a table and listen to tracks. The music volume with this device isn't great, you could call it mediocre in fact. It's a tinny sound with very little distinction across the sound stage with a weak muddy bass and zero emphasis on highs either unfortunately. Readers of this review aren't thinking about buying the ASUS Zenfone 2 for it's sound quality anyway so we'll move along..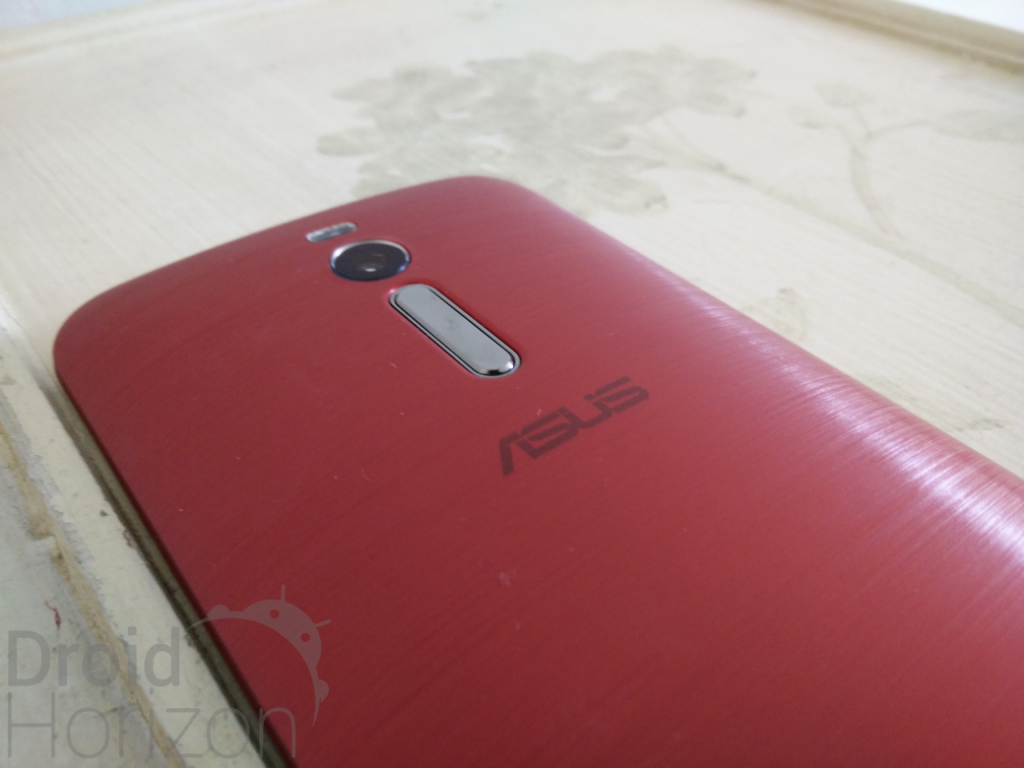 I'm finding the camera to be surprisingly good on the ASUS Zenfone 2 with great contrast and sharpness. You can use the back volume rocker for zooming or capture which is pretty good, no more shots of your thumb.With a native 4:3 ratio, capable of producing shots up to 4,096 x 3,072 pixels in resolution. It sits behind a f/2.0 lens, and a dual-tone dual-LED flash for low-light.
I'd assumed that the company would cut corners here too like they did with the speakers, I'm happy to report that isn't the case. Giving good lighting conditions you'll be able to shoot some great pictures with this device. I've said many times before, the best camera is the one you have with you. On a family trip recently I captured lots of photos of my kids eating ice cream beside the beach and a strange pirate event that happened to be on at the time. Although good, the camera is far from perfect. Sometimes the app is slow to open, there's far too much differnt options and bloat again here. I found a bug too. When you're about to capture but your subject moves. If you turn off the screen to get back into place and turn on again, most times the camera app hangs and only a reboot gets you back on track again ready to shoot.  We've included a few samples in different scenarios. The 13 megapixel camera does a better job than I actually expected remembering the price tag. ASUS didn't cut corners, the features inside the camera can make your pics even better if you dive in and use them or with your prefered photo editor. The front camera is a 5MP unit which outputs photos up to 2,560 x 1,920 pixels. It won't impress you with exceptional quality, but does an adequate job for social media selfies. The 1080 video capture isn't fantastic either, some times it looks like it's upscaling from a lower resolution.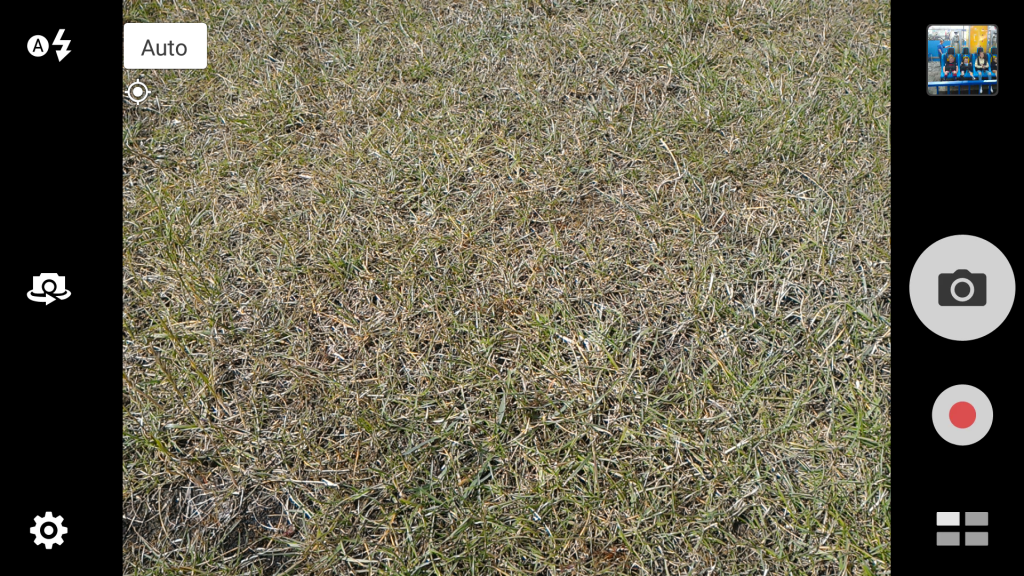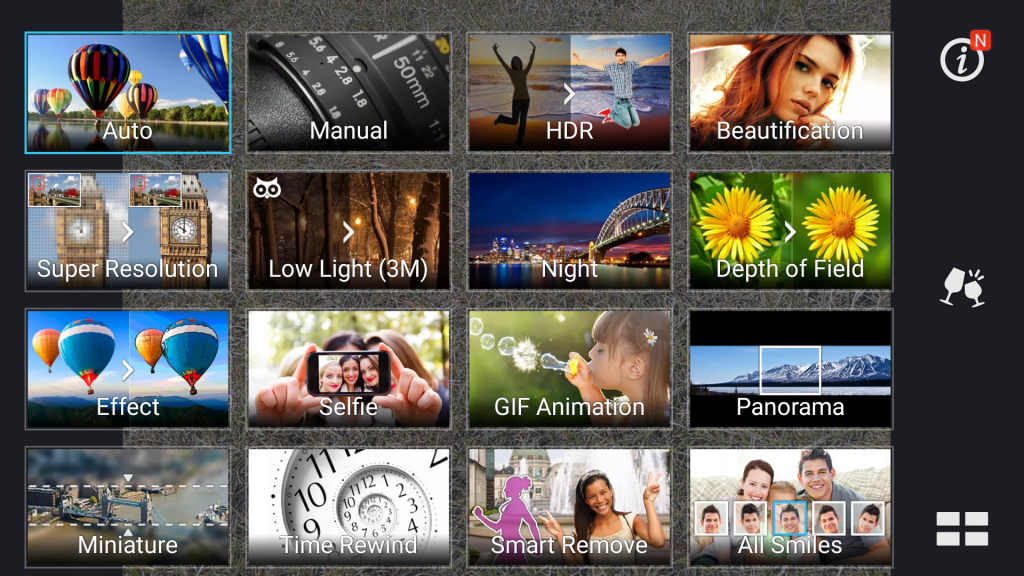 I'm finding mixed but average battery life with the ASUS Zenfone 2. One day you'll get over 4 hours of screen time with heavy use. Everything switched on and syncing all social networks with other days you'll find Android OS has been awake all day doing who knows what. My issue with this Android OS "bug," I'll call it a bug because it is well documented on other phones, the user can't pinpoint what's eating up all the juice. Android OS includes all the ASUS apps too, it might be the poorly coded included weather app that runs all the time but most likely Android 5.0 it's self. Android 5.1 is launching real soon which will fix a lot of this nonsense. 5.1 is passing testing stage as I type so keep an eye on social streams or bash that update button.
Options are included within the system to get as long as possible using different power saving modes. Once again, get stuck in, turn off half the bloat, set realistic syncing times and optimize to suit your needs. Turning everything off would be silly, you may as well walk around with your shoe in your pocket. You'll get average battery life, not fantastic but not bad either.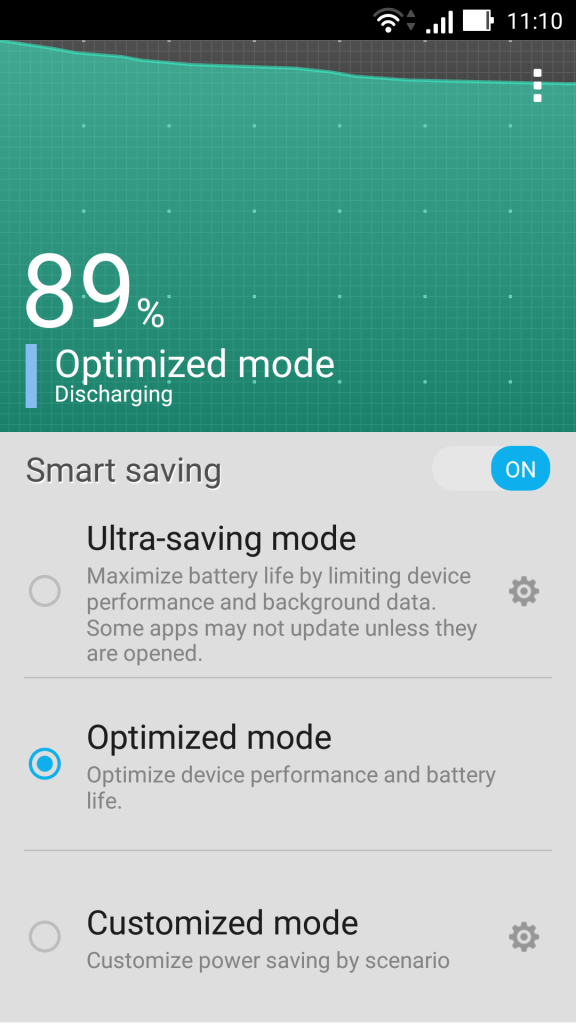 So would I recommend any of our readers to buy the ASUS Zenfone 2? You're right I would. I'd be guessing readers of review sites like ours will be aware of the Intel Atom 64-bit and 4GB RAM on board. Throw in a pretty good looking device with a better than expected camera, all that for around £200 depending on storage model. Be aware of the different versions available, we'd suggest grabbing the  ZE551ML model which has root already with some developers supporting it, if you want to go down that road.  The Zen UI and pre-installed bloat is the biggest let down for me, although the launcher is useable I miss lots of features that third party alternatives offer. Far more good points than bad remembering the price bracket, you can use our Amazon links below to purchase.