With the SK-M29 wireless speaker, Aukey pack dual 3W drivers into a highly portable bar shape at a budget price.

At just under 6" long and 1.5″ wide it's very light and pocketable, with a small leather tab allowing it to be hung from your bag. The sturdy aluminium shell gives an impression of durability and quality that definitely exceeds its £15 / $20 price tag.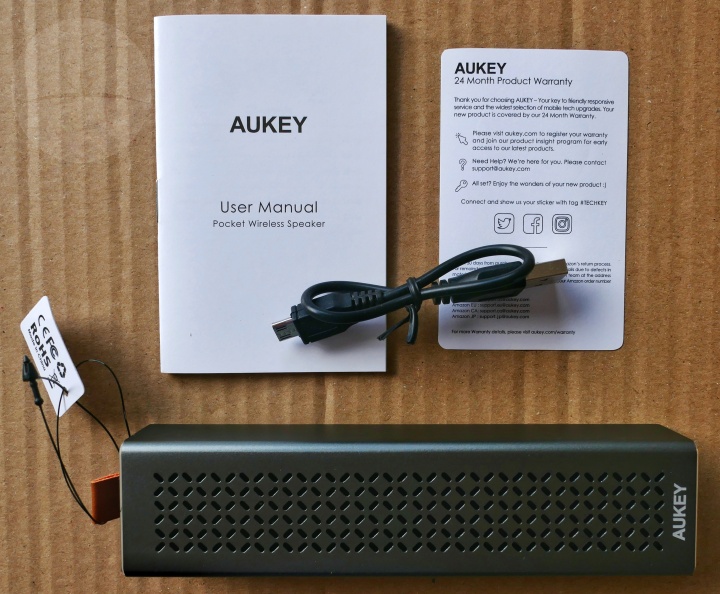 One end hosts it's Micro USB charging port, power light and power button. This is the SK-M29's only control so you'll need to rely on your phone for adjusting volume or skipping tracks. This speaker also lacks a microphone so you also won't be able to use it for taking calls.

The 600mAh internal battery can be charged inside a couple of hours after which it should last you for up to 4 hours of audio playback. Pairing was straightforward and Bluetooth signal reception was also pretty solid, allowing me to walk around my home with very few dropouts.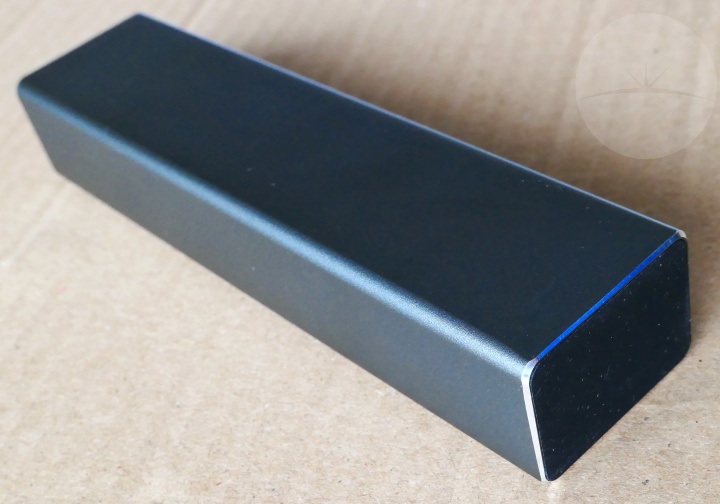 I think you'll be happy with the sound quality as long as you have realistic expectations in terms of volume and bass. The stereo 3W drivers sound crisp and clear and I'd say the audio from this little speaker is certainly good enough for general indoor listening. However the limited volume and lack of any waterproofing will limit its use as a shower or outdoor speaker.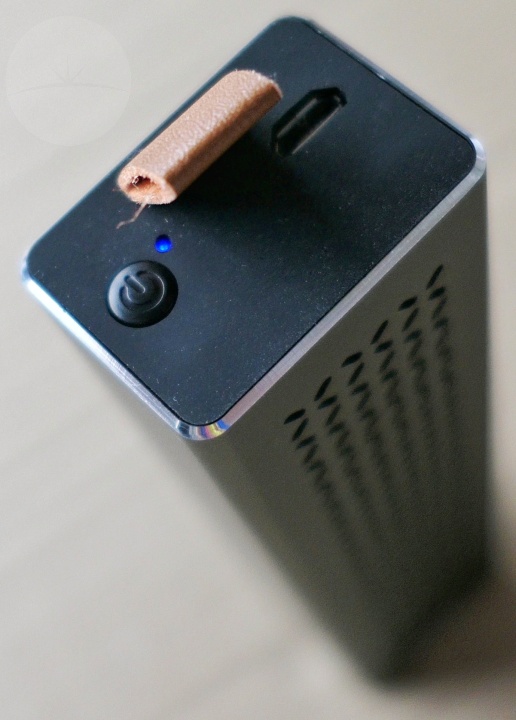 By concentrating on portability and price, Aukey have created a decent sounding and convenient little speaker that's ideal for travelling – you won't even notice you're carrying it and it shouldn't break the bank to replace.