While software keyboard improvements have made typing on a touchscreen much more agreeable, if you've lots to typing to do then it's still hard to beat the physical keys of a hardware keyboard. However phones and tablets are portable devices so you won't want to carry around anything too bulky either.

This little keyboard gives you proper chiclet style keys in an ultra-portable design which folds horizontally along the middle to form a bar shape (8.7" x 1.8" x 0.6") when not in use. This can be stored inside a velvet-like drawstring carry pouch that should fit nicely in the pocket of your jacket or bag.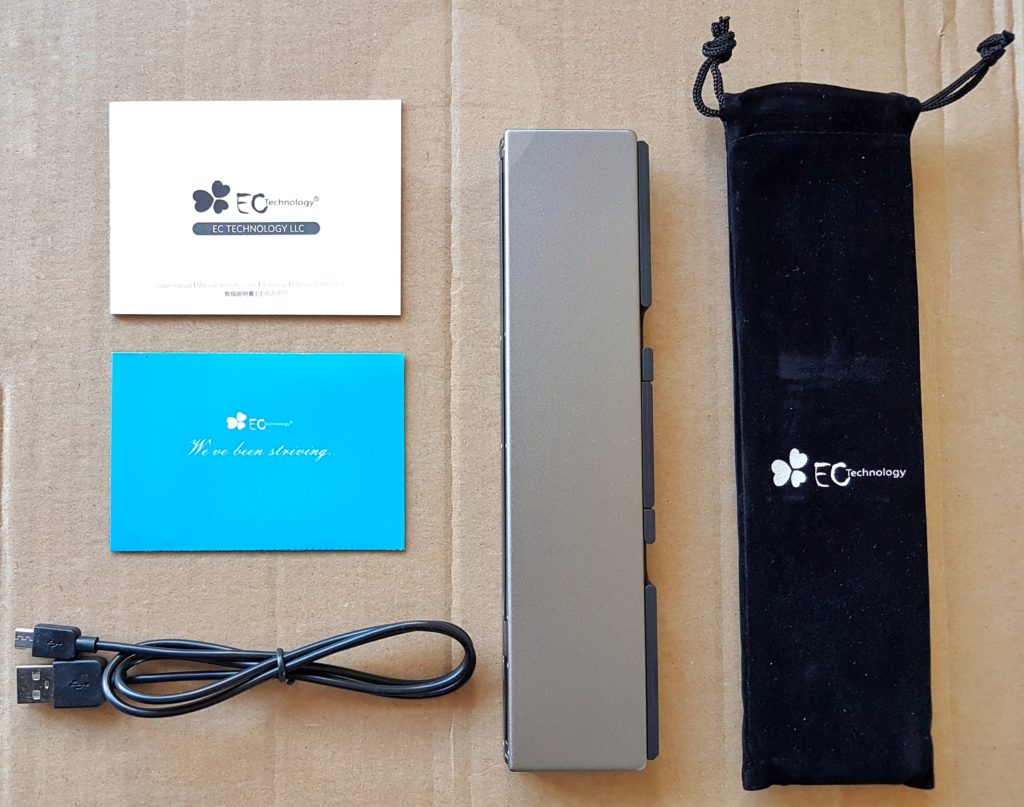 There's an on/off switch at the end along with a standard Micro USB port for charging using the included cable. A two hour charge can give you a good month of daily use.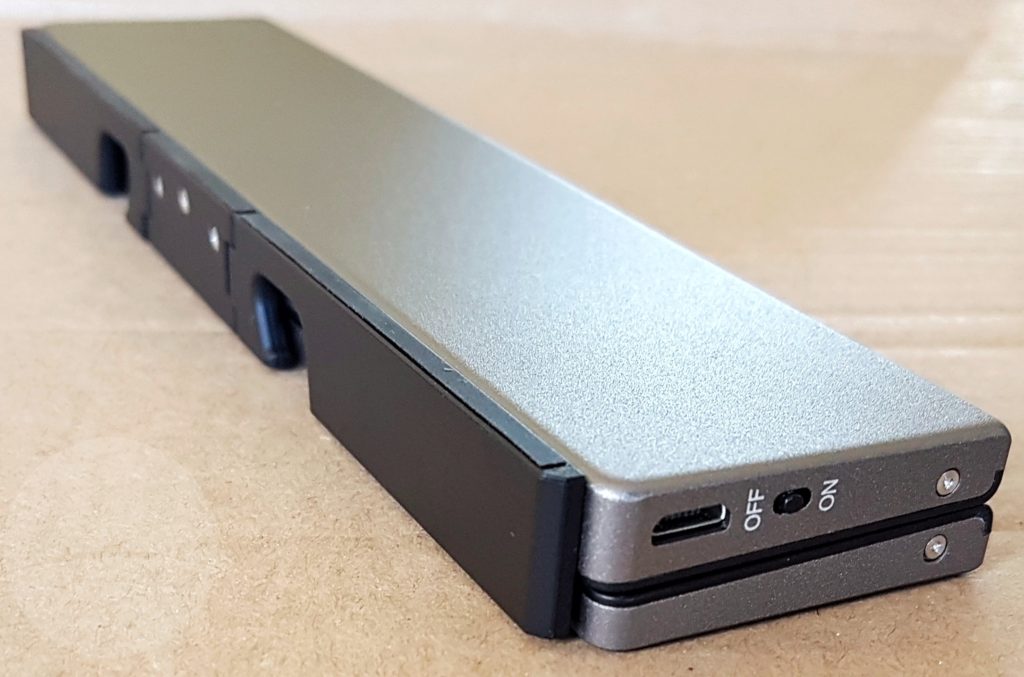 Unfolded it's still a small keyboard but the majority of keys are a decent size and the smaller top row of number keys double up as function or media keys (depending on platform). You can also use function key combinations to easily pair and switch the Bluetooth connection between up to three different devices.

At the back of the keyboard there are a couple of flat metal bars that can also be unfolded to form a phone or tablet holder. Although the angle is fixed, overall this works well as long as you're resting on a flat surface.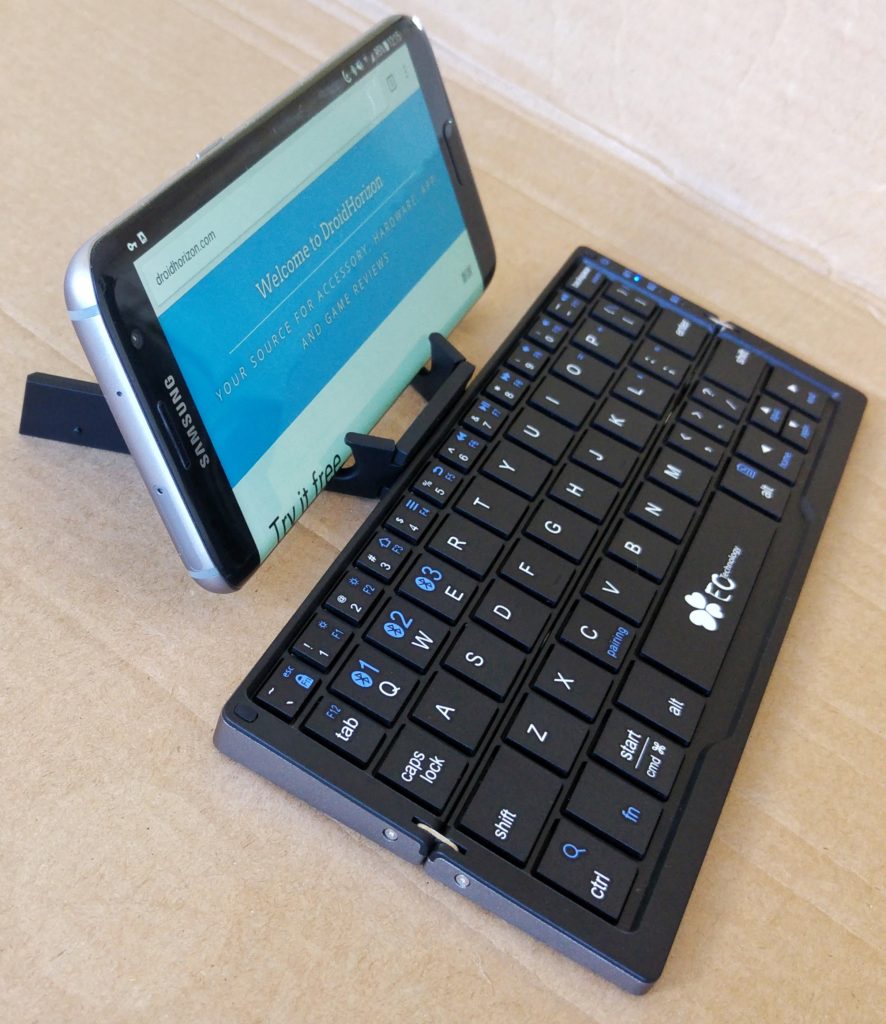 I found this keyboard nice to type on, with clicky responsive keys similar to a small laptop. It's got a US layout that covers all the most important keys, but having the commonly used single quote (') key as a function key combo takes a little bit of getting used to. However once you break this keyboard in, it's very usable and definitely a huge improvement over touchscreen typing.
If you're looking for a well made and ultra-portable Bluetooth keyboard then this should fit the bill nicely. Those that need an integrated trackpad should watch this space for our upcoming review of EC's foldable keyboard/trackpad combo.