I've always liked the idea of solar products but as we don't get a lot of sun where I live and in the past I've been disappointed with their performance. However I thought this solar charger was worth checking out since the technology has been advancing and it has 3 fairly large panels that offer up to 23.5% efficiency and up to a 5V 2A charge from its two USB output ports.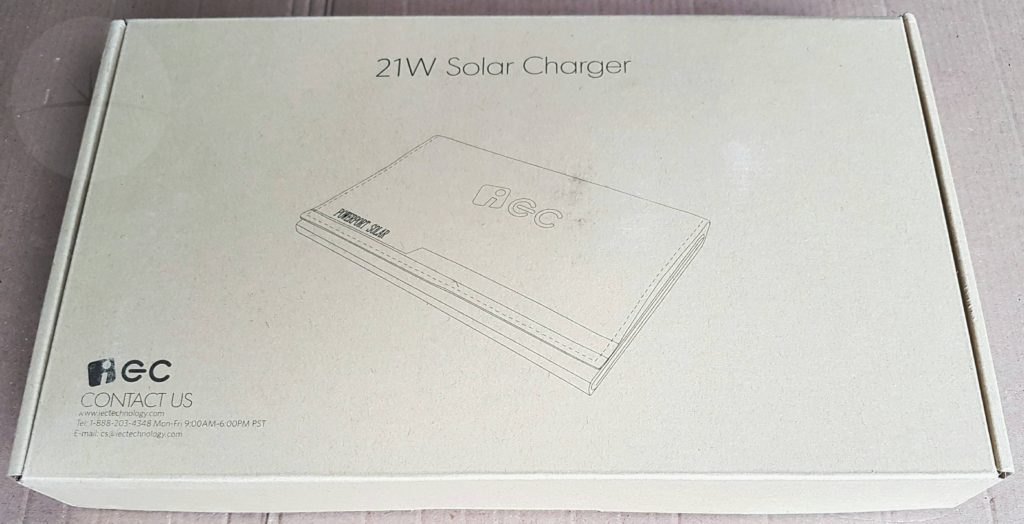 The 3 panels are sewn into a foldable 4-section piece of black woven PVC fabric which is both hardwearing and waterproof. The 4th section has a velcro pocket with a couple of USB output ports inside and room for a small gadget like a power bank. It also has a bright red LED that lights whenever there is sufficient light to power the USB ports. Once folded up this charger is very portable, being around the size of a thick magazine.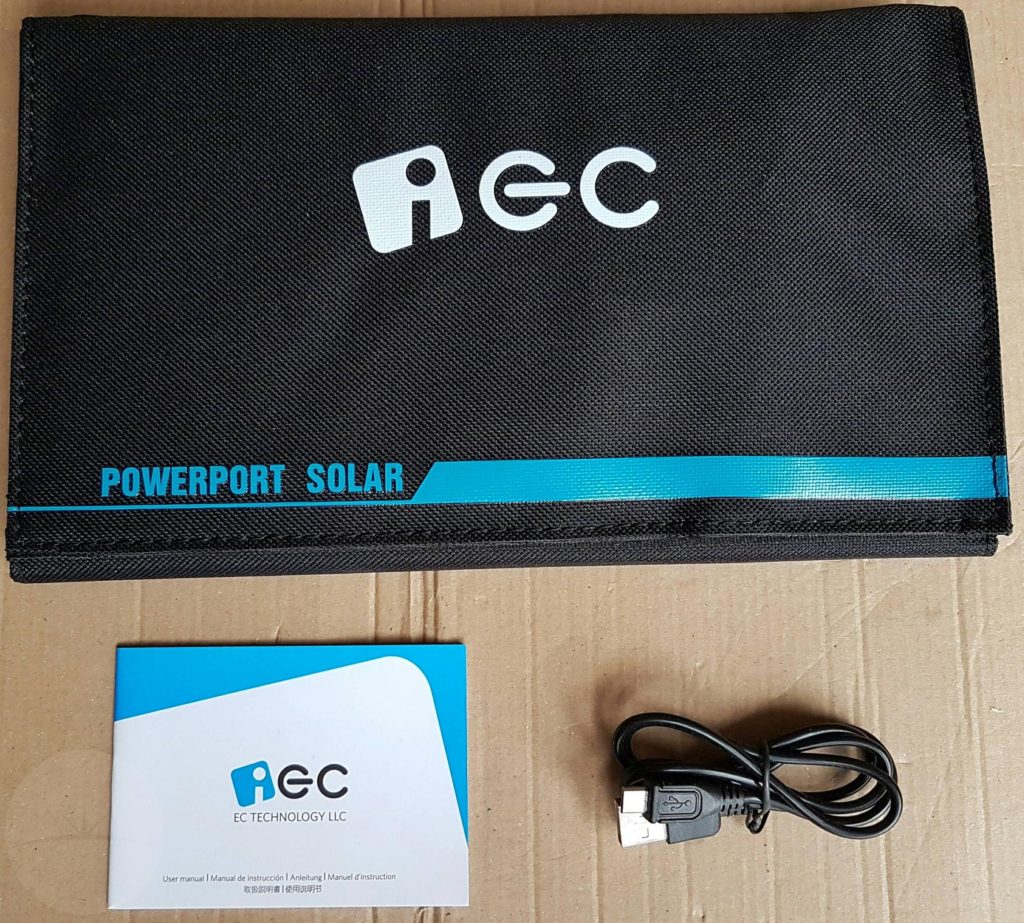 As a test I tried charging my smartphone directly from one of the ports but found it didn't work very well as the input voltage was too irregular. It would wake my phone whenever the power dipped. However this was really just a test as I wouldn't want to leave my phone hooked up to this for extended periods of time during the day anyway.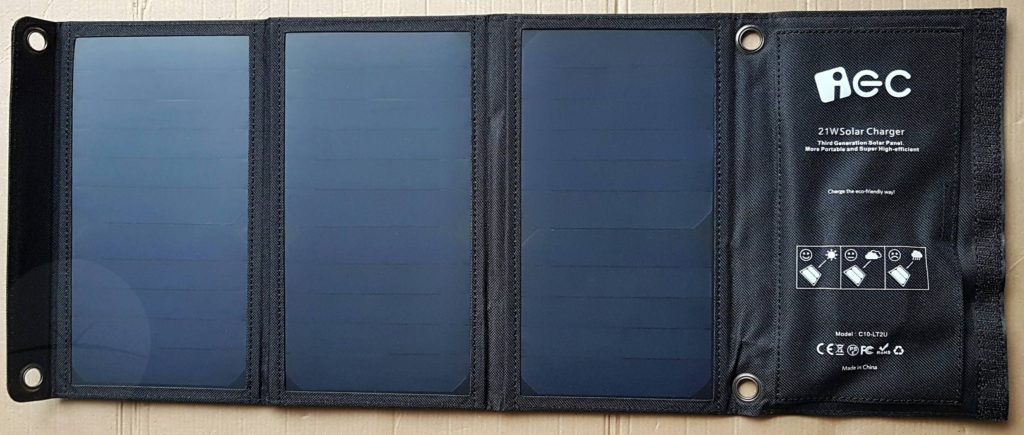 The way I see this charger being most useful is to charge up a power bank during the day which in turn will charge my phone at night. So I ran the relatively large 3600mAh battery of my phone into the red and then recharged it using a full power bank. I then connected the power bank to the solar panels at 7am on a cloudy wet morning to see how long it would take to charge it back up again. All 3 panels were left face up with the velcro pocket folded underneath and the power bank tucked safely inside away from the wet.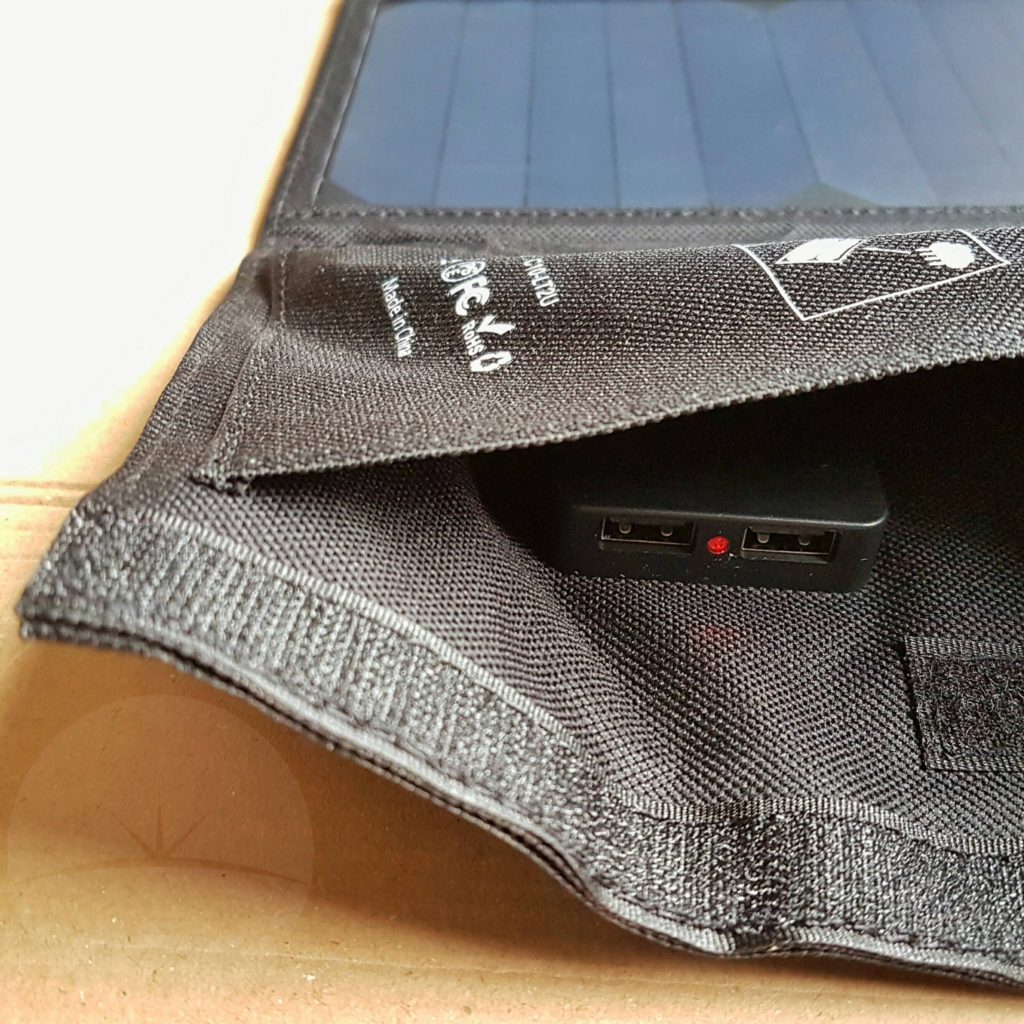 There was plenty of rain but no direct sun whatsoever, and by 7pm the power bank was fully charged. While taking around 12 hours to charge mightn't seem that impressive, it was a win for this product in my book. The weather conditions were terrible and it still managed to gather enough electricity in the day to provide a full charge for my phone at night. This means I can power my phone from this charger indefinitely as long as I get at least 12 hours of daylight.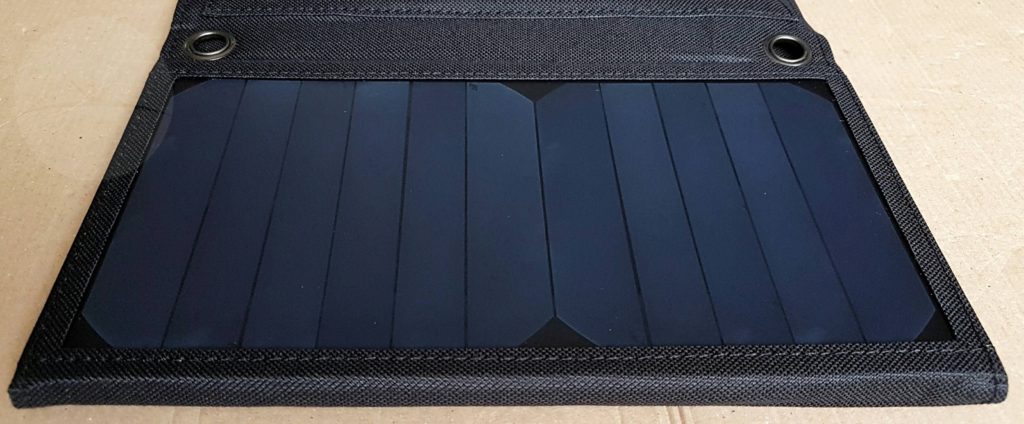 This handy portable solar charger has been well designed and made. I'm not sure it will ever manage a full 2A from both its ports where I live, and it may not be so useful in the shorter days of winter. However it does a great job trickle charging a power bank regardless of the weather, and on a sunny day it should be able to handle a couple of power banks, gathering enough power for a couple of phones (or your other accessories).
Combine this charger with a cheap power bank (or two) and you have a great solution for harnessing free solar power and keeping your gadgets powered indefinitely while you're off the grid.
Costing just under £31 / $46, you can find more details by following the links below…