To me Micro USB cables are a consumable product. Maybe I'm overly careless or charge too many gadgets, but I'm lucky if a cable lasts me 6 months. Eventually they go wonky and only work for a few seconds when bent into some weird position.
As a result of a Kickstarter campaign, [FUSE]chicken have developed their Titan range of tough cables for Android and iOS and were kind enough to send me one of their Titan M micro USB cables for review.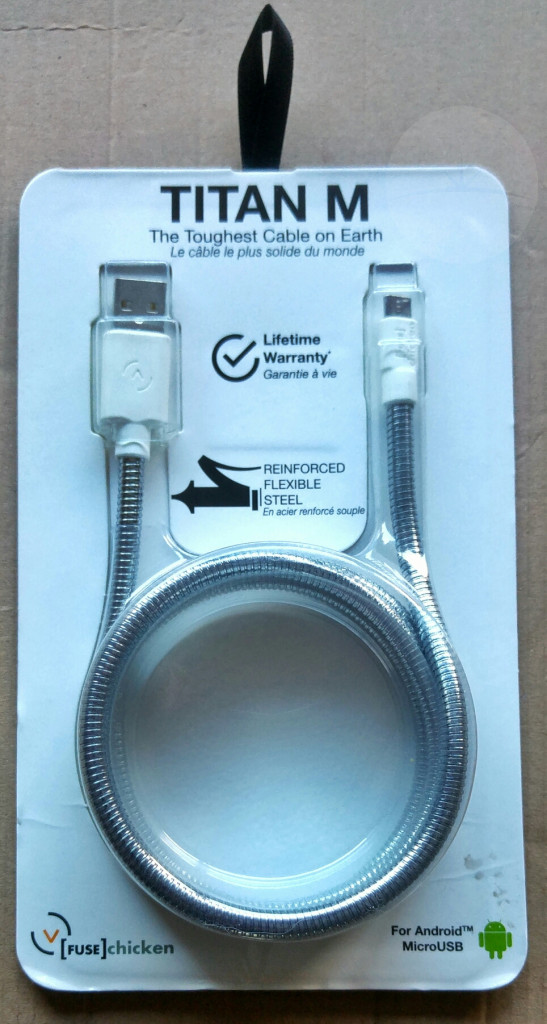 The Titan M has a lot to live up to as it's marketed as being virtually indestructible and the last charge cable you will ever need. You know this isn't your run-of-the-mill cable as soon as you feel the weight of it. This 1M cable resembles a slim gooseneck arm which has been made from two individual layers of industrial strength steel. The connectors have also been sealed with a one-piece metal housing.
I'll let you check out [FUSE]chicken's own video that demonstrates how tough it is…
After only a few weeks of use I obviously can't yet comment on how well this cable stands up to long-term abuse, but judging by how solid and well built this cable is I can't see it breaking any time soon. [FUSE]chicken must agree since they back this up with a limited lifetime warranty.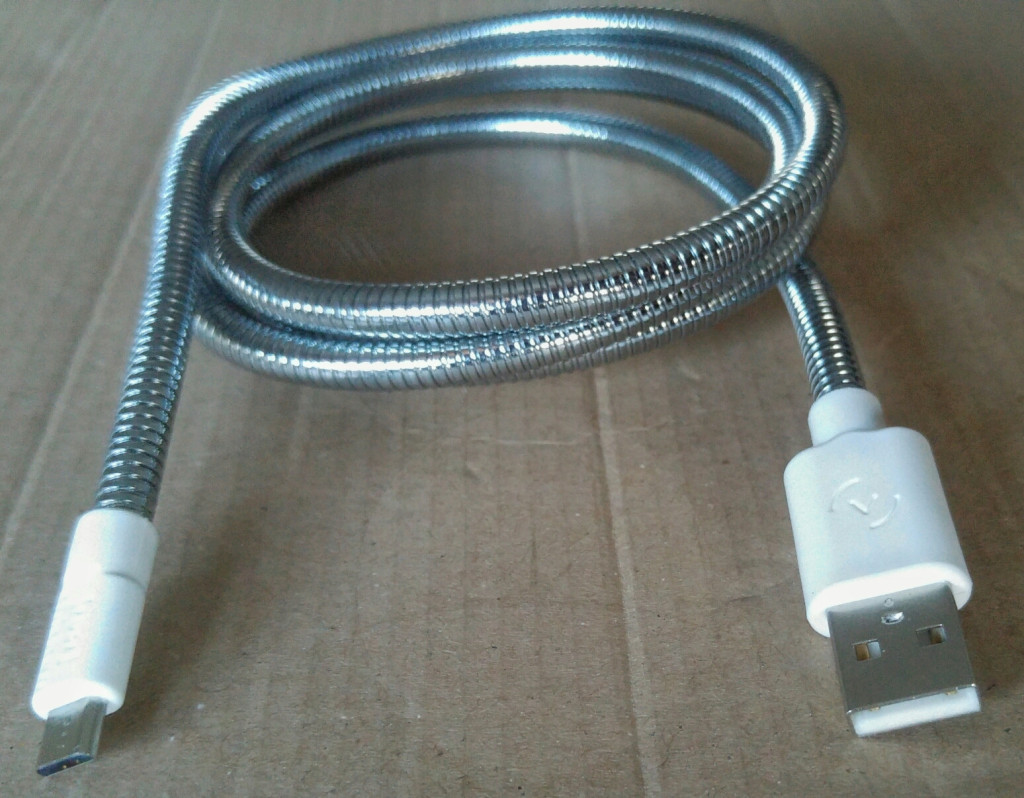 The cable is pretty flexible and can be bent into (and stay in) pretty much any position you choose. However it isn't rigid enough to act as a stand since it can't quite support the weight of your phone. It can also be a little ungainly and you can't really wind it up for storage as neatly as an ordinary cable.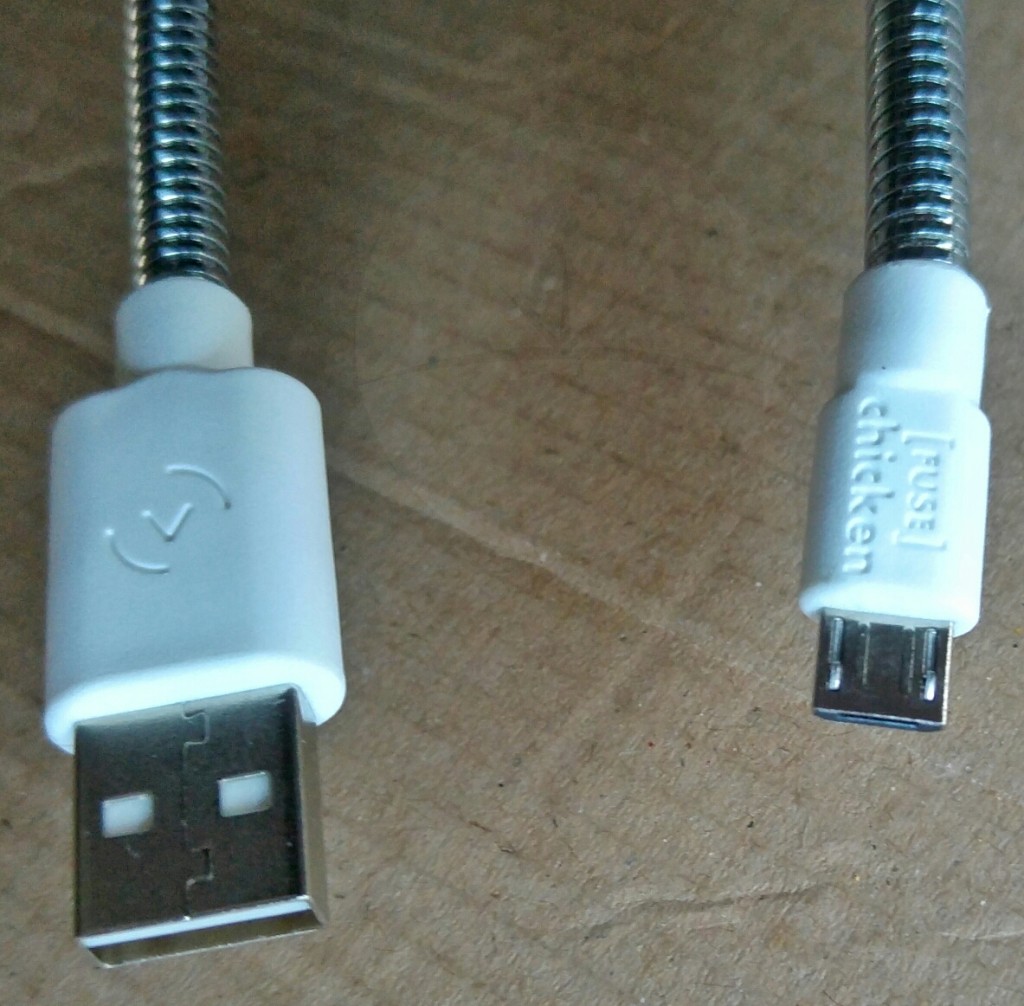 I wasn't able to find a AWG rating for this cable but suspect that with the extra layers of protection, that the thickness of the actual current carrying wire may not be enough to allow charging quite as quickly as the supplier's micro USB cable that came with your device. My tests seemed to max out around 1A compared to the 2A I was expecting. However I had no problems with data transfer when connected to a PC.

You can expect to pay a premium for a cable with this build quality. Currently priced at £15 in the UK or $25 in the US, with the same money you'll be able to buy a good multi-pack with a few decent 20AWG cables in it. Also the onset of USB-C connectors could make this a bad long-term investment. However considering the build materials and sturdy construction of this cable, I wouldn't say it's overpriced.
Despite the charging performance, the Titan M is an exceptional quality cable and a great option for those that are looking for something a bit special – or maybe those folks that are tired of cables letting them down and just want something they can rely on. Check out the links below for more details on this premium cable…