We're probably all aware that the major technology companies want to sell us a smartwatch, but not everyone is ready to part with the significant cash required to buy one. If you just need the fitness tracking functionality then you can get cheaper bands like the Fitbit or Nike Fuelband. Most recently sports gear manufacturer Hi-Tec has entered this arena with their Trek range.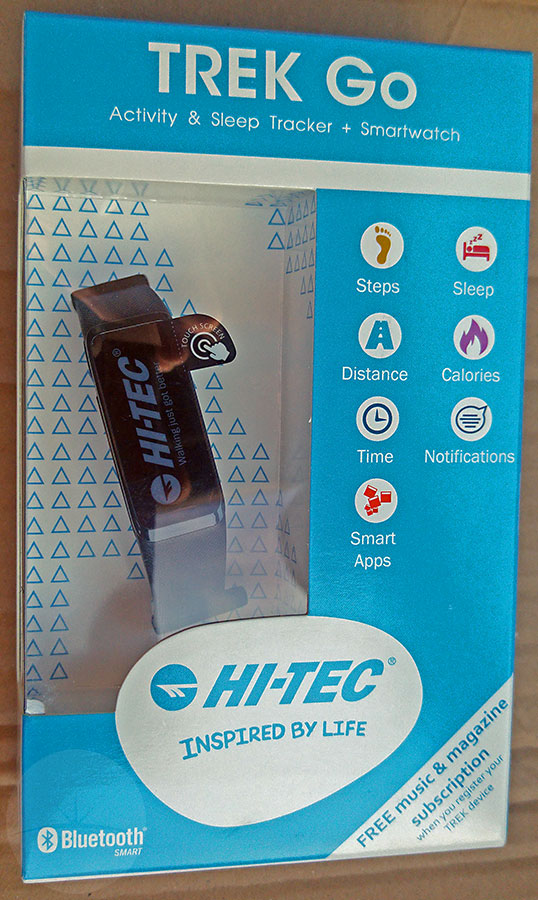 Hi-Tec gives you three options at three price points depending on your needs. The Trek Lite (£45) is your basic activity tracker, Trek Go (£59.99) adds phone notification alerts and the Trek Plus (£79.99) also adds a heartrate monitor. I'll be reviewing the mid-range Trek Go which does everything except check my heartbeats.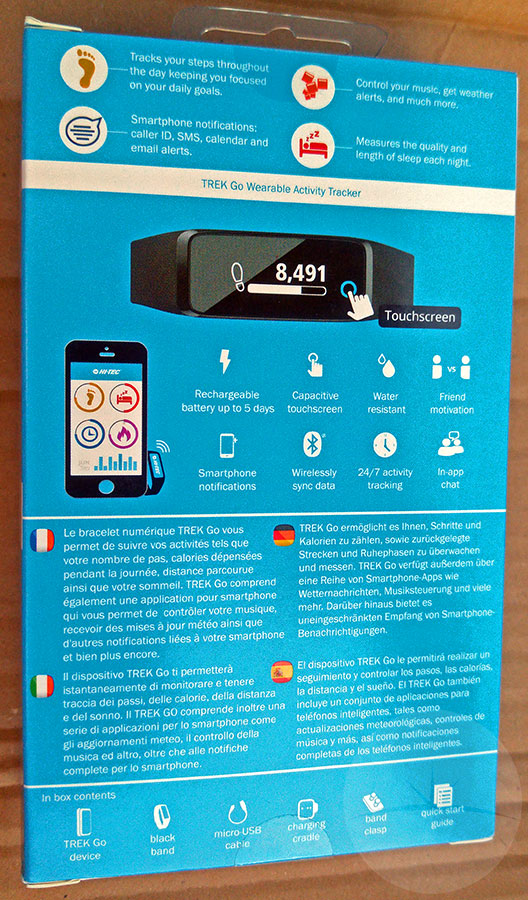 Inside the box you get the tracker itself, plus a tiny clip-on micro USB charging dock and cable. The Trek basically consists of a long flat monochrome OLED display embedded in a slim rubberised band.
Setup involves clipping the pogo pins on the underside onto the charging dock, downloading the accompanying app on your phone and following it's instructions to complete the Bluetooth pairing. Rather than being constantly connected to your phone, the app periodically connects and syncs to the tracker which obviously saves battery life. Unfortunately this also means you can't use this as a trusted device on the latest Android phones which disables lock screen security while it's connected.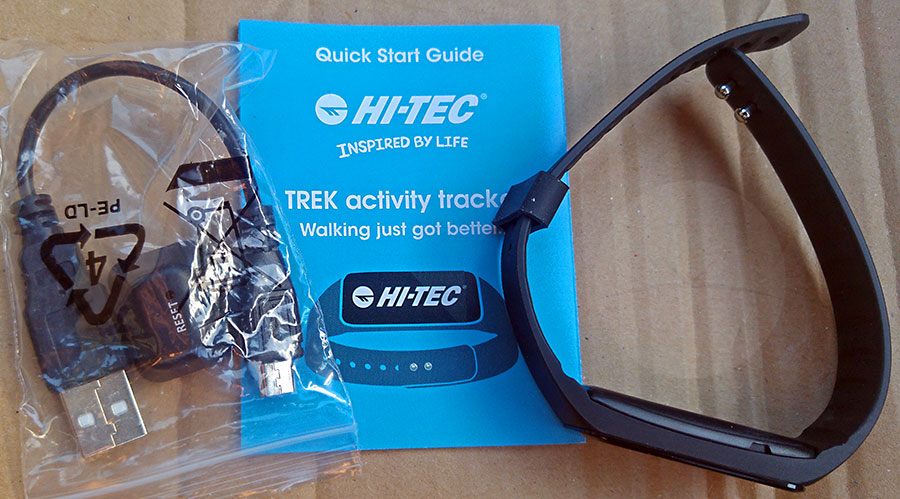 Strapping the Trek to your arm involves clipping a couple of studs into holes in the band. This can be a little fiddly, but once it's on it feels secure, light and very comfortable. The device is also water resistant and survived me wearing it in the shower.
You need to give the device two firm taps on the side to activate it. By default the time and date are displayed, but you can swipe the touchscreen left to access "apps" or repeatedly right to flick through your stats – steps, miles, calories burned and time spent walking."Apps" lets you access notifications or settings, control the music on your phone or activate sleep mode.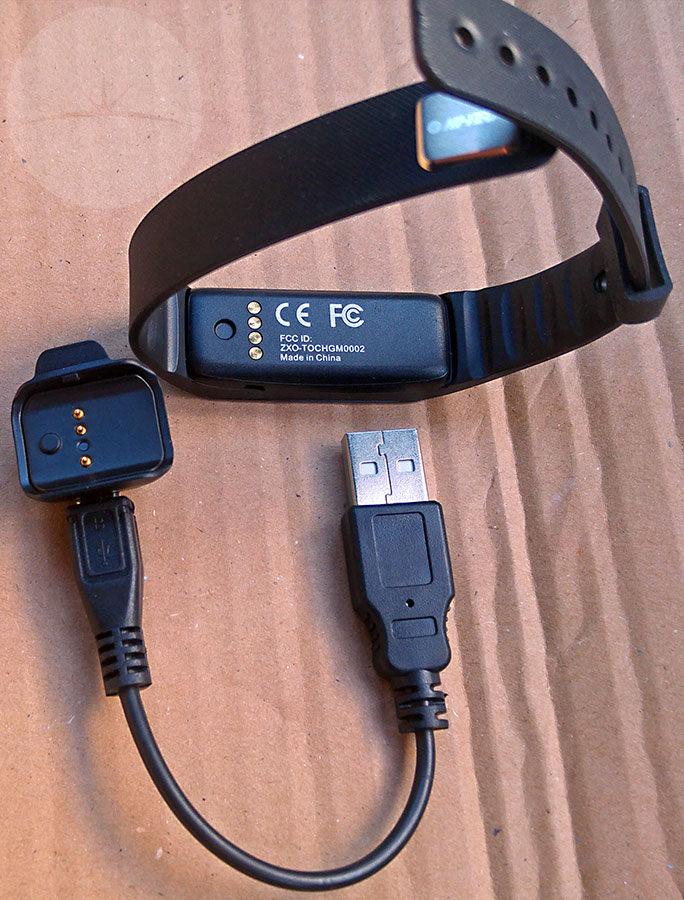 Unfortunately you do need to remember to manually activate sleep mode before you go to sleep and deactivate it after you wake up (although if you forget it will deactivate automatically once you've walked 200 steps). Otherwise from my testing the stats collected seem fairly accurate.
These stats are also available from the app which includes daily charts. The sleep chart basically shows your sleep start and stop times with a scattering of bars presumably to indicate times when you moved. You can also set goals within the app and also connect with friends who also have a Trek so that you can compare stats and get competitive / motivated.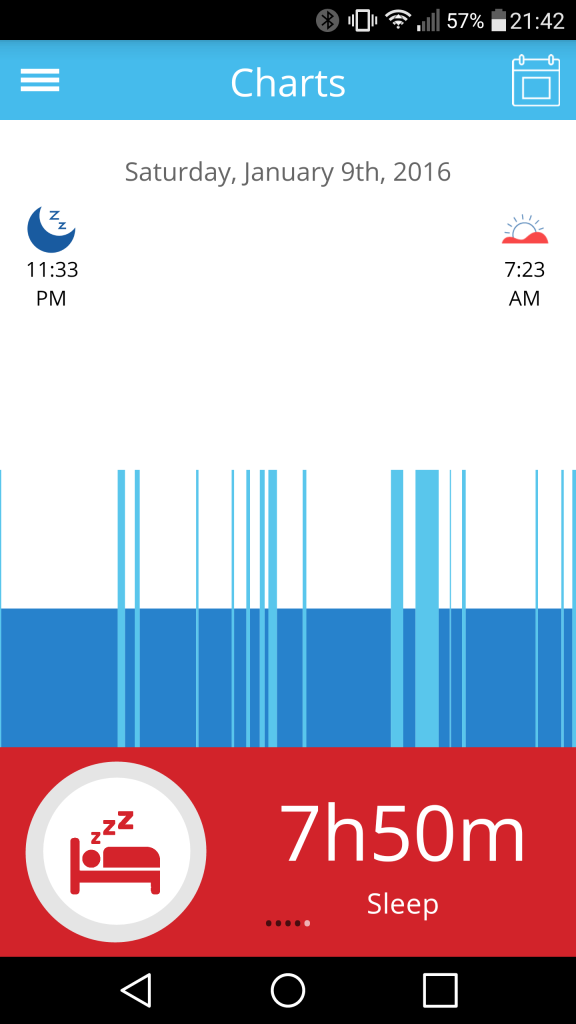 Battery life is rated at 5 days and although to begin with I found the battery died within a day, this quickly stabilised and I managed to get and even exceed 5 days of use. There doesn't seem to be a way to shut off the device so if you don't plan on using it for a week or two then it'll need charged again before use (which takes around an hour).
Having owned an Android Wear smartwatch for over a year, the main reason I still wear it is that I get notifications on my wrist. I never miss it vibrating on my wrist (unlike my phone) and so my phone can remain on silent. It also only takes a second to have a quick look and check whether an alert is worth bringing your phone out for. I'm happy to say the Trek Go has this same functionality and it works very well. While you don't get the same detail in the alerts, you usually get enough to get the gist of whether it's important.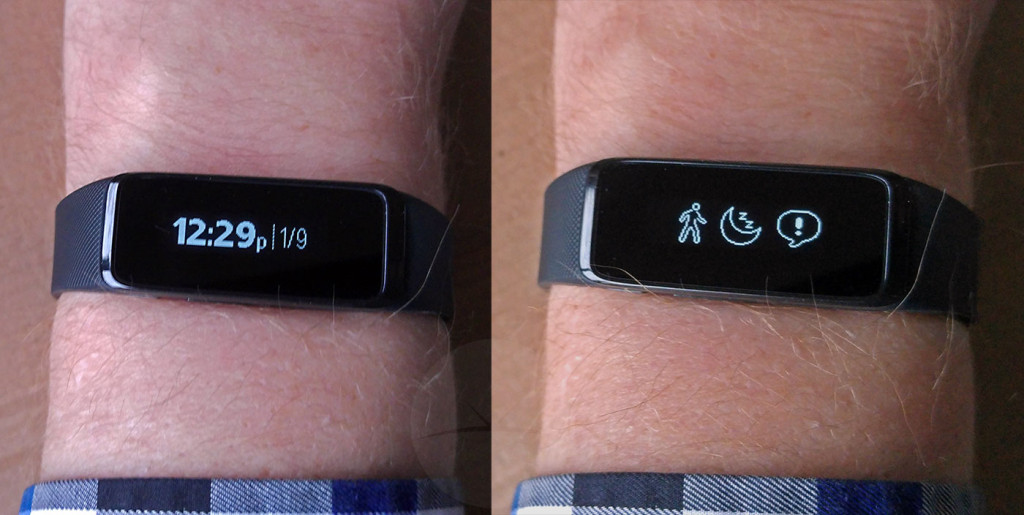 Therefore if you're interested in getting an activity tracker, wrist notifications or just want to get an affordable taste of what a smartwatch could do for you then I can recommend the Hi-Tec Trek Go. Of course it's not a full smartwatch with app ecosystem and choice of watch faces, but this simpler device comes in at a better price point and with better battery life. While personally this won't be replacing my smartwatch, I can see it being the preferred choice for a lot of people.
Check out the links below for more details on the Trek Go…