What first struck me about the Paramount Nexus 6P leather case elegant was the beautifully finished leather and stitching. The brown leather exudes quality and the magnetic clasp, rear cut outs and wallet flap all look great. After testing this case out though, I have a few concerns on the protection the case actually offers. On the inside of the leather outer, there is a very minimal black plastic case that is attached to the leather, to hold the phone in place, but both the top and bottom of the phone are completely exposed, so a drop could potentially shift the top cover and scuff the phone edges. This could easily be rectified with a different inner case.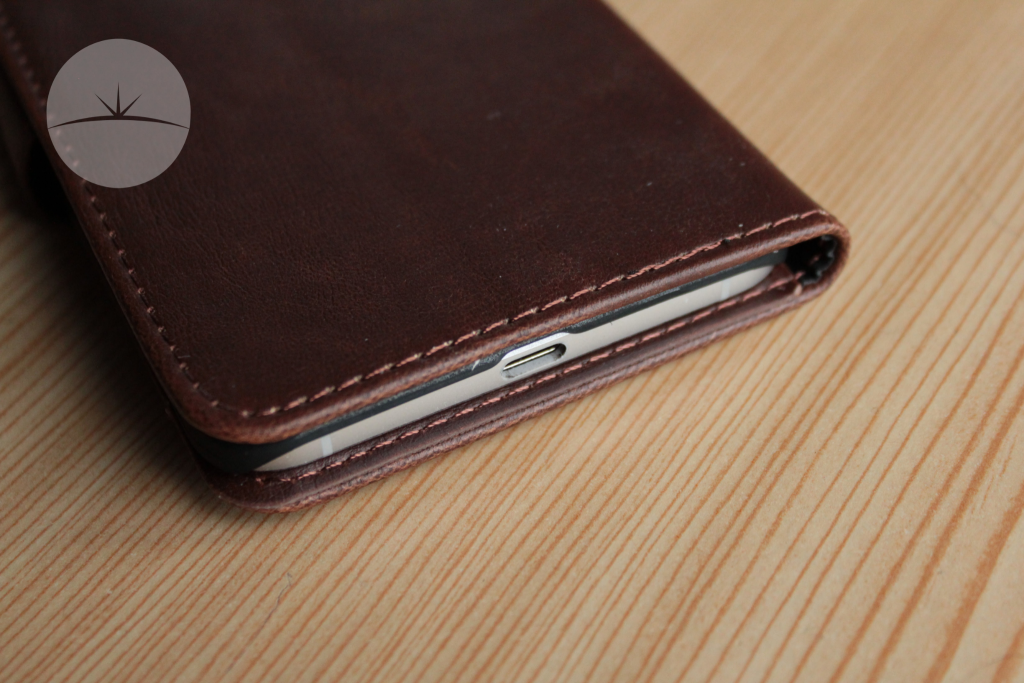 With the leather being quite thick at the back, the fingerprint sensor is recessed further than other cases but this proved not to be any problem for the Nexus 6P, with it recognising my finger every time. However, the recess of the camera did affect flash photography, with a rather obvious light bleed in one corner of the frame and an overall reduction in contrast. Focusing was not affected. I have never been a wallet case fan and using my cards in the case, I was worried about screen scratching, but the credit card pockets are well designed and even filling all the card pockets, the leather still protected the front screen from any chaffing. With the space for banknotes, and the size of the Nexus dictating the available storage, I found that Euro notes fitted perfectly, and hid away out of sight, however UK bank notes are larger and hung out of the side by around 7mm.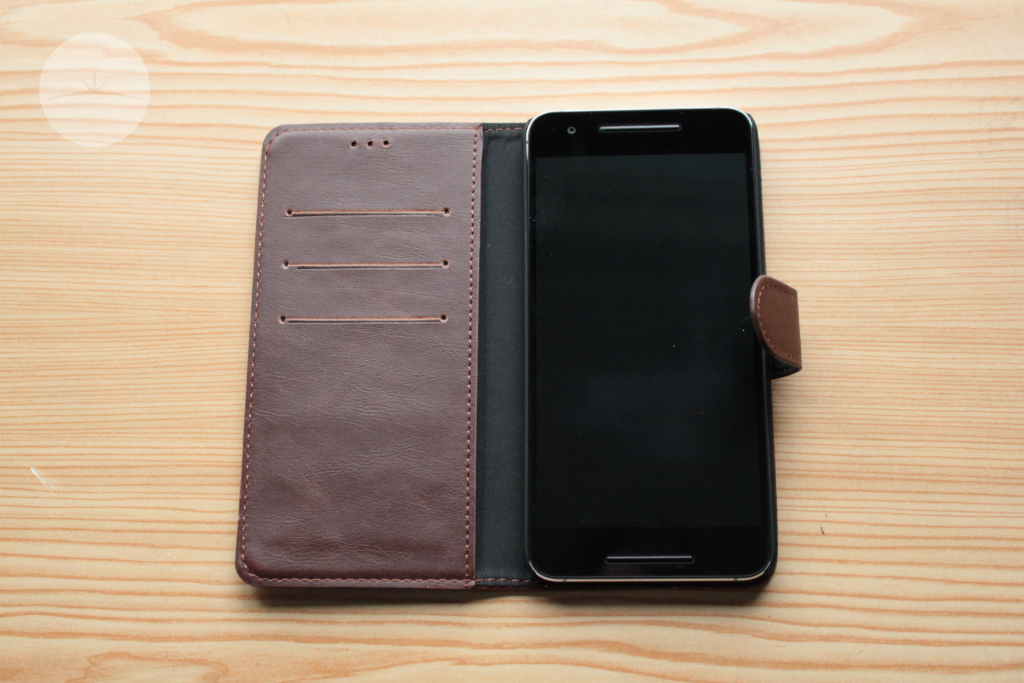 One disappointment with the flap of the case was that it did not turn the screen on when opening or off when closing, like the official Google folio case can do and pressing the physical power button was slightly more awkward due to the depth of the leather around the phone. The case can also be used as a kickstand for propping in landscape orientation and this worked just fine.The physical bulk of the  Paramount Nexus 6P leather case elegant made this a two handed affair with any credit cards and notes obviously adding further to the weight. If that is not a concern for you, then this case might suit you, albeit with a caution for using flash photography. The case did work fine in my jeans front pocket and I had no issues with the extra thickness of the leather or magnetic clasp.
You can purchase the Paramount Huawei Nexus 6P leather case elegant from Casesam priced at £18.42
Words and images by Mark Stronge