We reviewed the Poetic Revolution case for the G4 a while back which offered heavy duty protection, but if you'd prefer something a little lighter then you might like to take a look at their Affinity series case.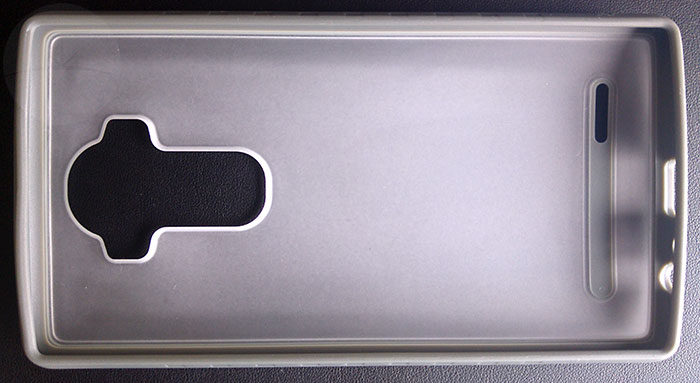 The Affinity consists of a "Frost Clear" semi-transparent polycarbonate back with a choice of white or gray (pictured) dense TPU bumper surrounding the edge of your phone. While I'd consider it a decent looking case I thought the way the Poetic branding obscures half of the G4 logo on the back cover lacked a little attention to detail.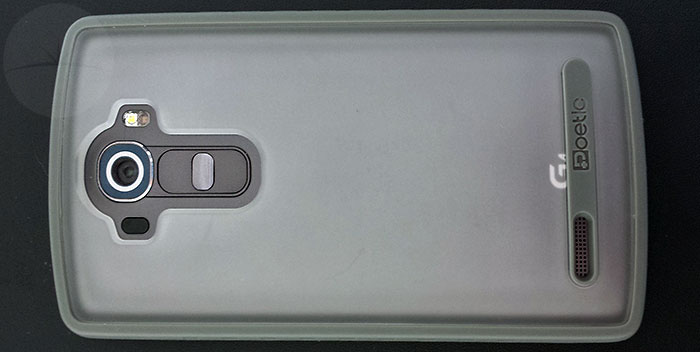 The bumper extends to create a lip around the front of the phone preventing the screen coming into contact with flat surfaces when left face down. Otherwise the screen is obviously left exposed to potential scratches when left in a pocket or bag with other hard objects, so you might like to also add a tempered glass screen protector.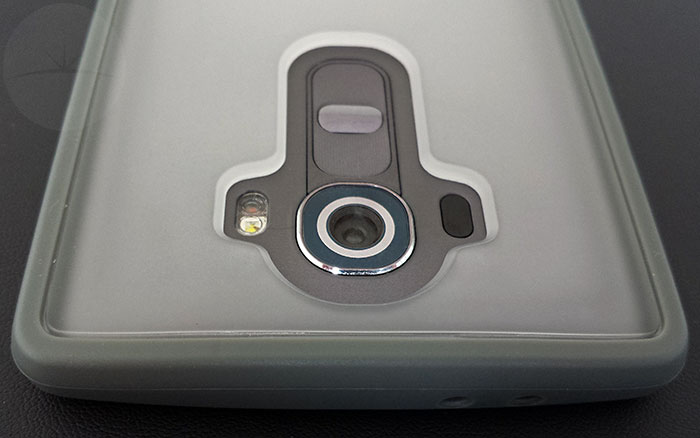 This case isn't heavy or bulky and while it has good protection at the corners the TPU bumper is still thin enough for me to be able to fit it into my micro USB dock at work. Cut-outs are also well sized and positioned which means this case doesn't get in the way of your day-to-day use.
The Affinity feels great in the hand, with subtle ridges along the two sides of it's dense TPU bumper resulting in an excellent grip. As you'd expect from Poetic the case uses high quality materials which have shown no signs of wear after prolonged use.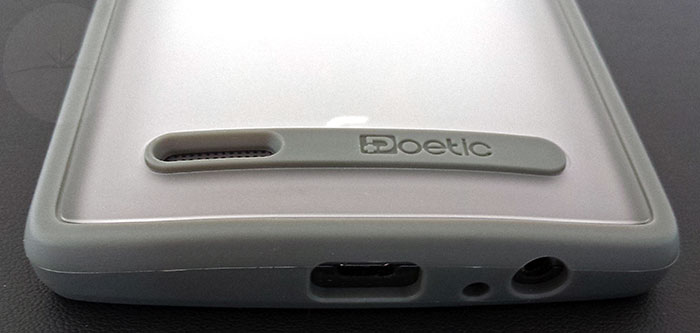 One thing I should mention about this case is that although it's very easy to fit, it can be a real devil to remove. There's no give at all along the sides – with a bit of effort you can get it moving at the top, but I found the G4's removable back often liked to come away along with it. The good news is this means your phone won't be falling out of it's case during a drop and this shouldn't be a problem unless you like to regularly swap cases.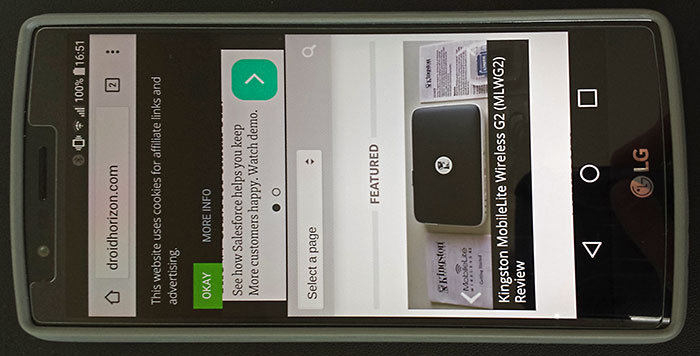 Price is also currently a very reasonable £10.95 on Amazon UK or $14.95 on Amazon US.
Overall I'm very impressed with the Poetic Affinity case for the LG G4. There are prettier cases and those that offer more protection, but the Affinity adds enough protection for most needs while significantly improving grip – and all without impacting how you use your phone. Add in the great build quality at a very reasonable price and you're definitely on to a winner.
For more details check out the links below…