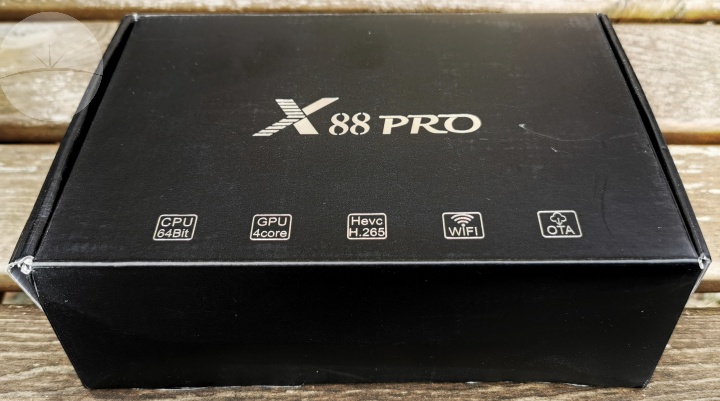 The VissonTech X88 PRO is a new Android 9.0 TV Box based around the Rockchip RK3318 processor. Selling for under $50, this box offers decent specs at a budget price…
RK3318 SoC – Quad-Core 64bit Cortex-A53 CPU with Penta-Core Mali-450 GPU
16/32/64GB of EMMC storage
2/4GB or SDRAM
2 USB Type A ports – 1 x USB3.0, 1 x USB2.0
Ethernet:10/100M standard RJ-45
2.4G /5G dual-band Wifi 802.11 a/b/g/n
HDMI 2.0a for 4k@60Hz (3840×2160)
Android 9.0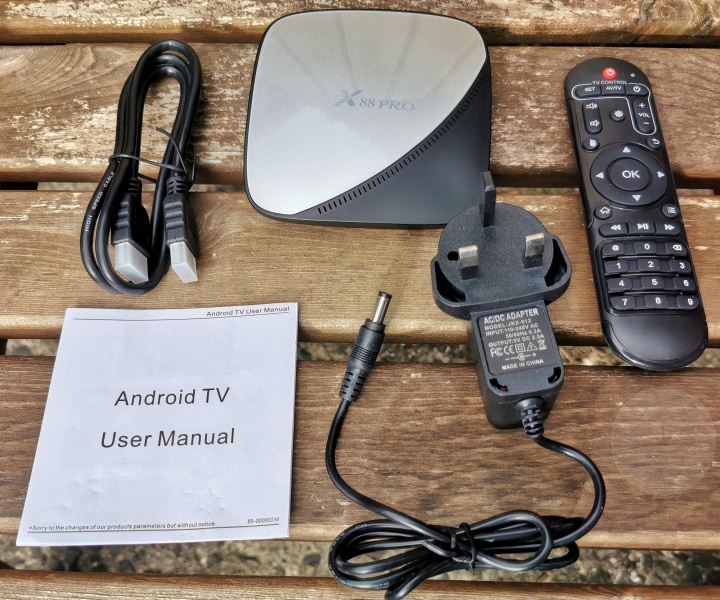 Opening the packaging reveals a small, slim TV box along with an instruction leaflet, push-button remote, power adapter and HDMI cable. The X88 PRO is a flat device that's just over 4″ wide with a curved two-tone plastic shell. At the side it has a Micro SD card slot plus USB 2.0 and USB 3.0 ports while at the back there's power, S/PDIF optical audio, HDMI, Ethernet and A/V sockets. There's also a LED indicator at the front that lights up blue while in use but turns red when in standby mode.

There's no on/off switch – once you've got the X88 PRO connected to your TV and powered on, it automatically boots up to a "SMART Ultra 4K" home screen with icons for some popular apps and folders. A basic complement of useful apps comes pre-installed including the Android Play Store which should make it easy to get just about anything else you need.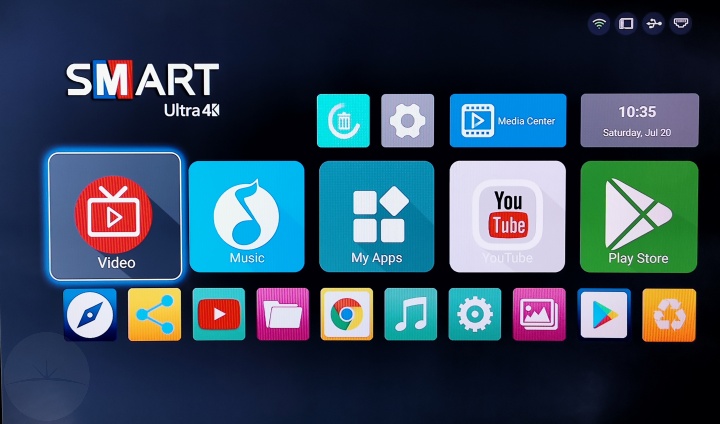 The included push-button remote needs you to insert a couple of AAA batteries (not supplied). The launcher has been optimised for navigation using this remote and you use arrow/OK keys for selecting items. A nice feature is that it can also learn some basic functions from your TV's remote. The launcher and remote will be fine if you tend to just use a few simple streaming apps – if you want to do more with your TV box then I always recommend downloading a replacement launcher and adding a cheap USB keyboard / trackpad. There's no Bluetooth on this device so unfortunately you won't be able to add a Bluetooth controller.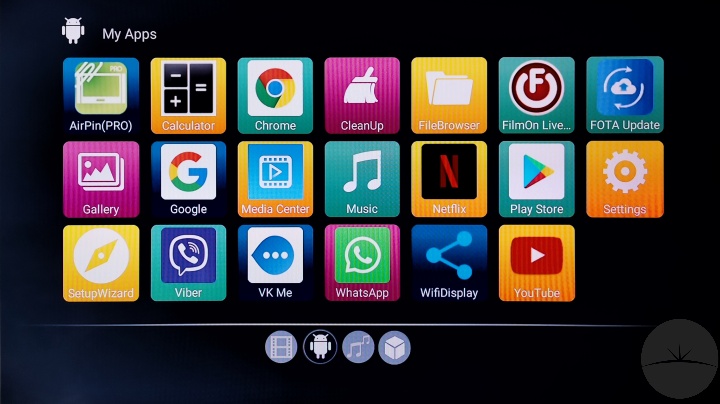 The X88 PRO I evaluated came with 4GB RAM, and operation feels snappy with apps opening up quickly and no noticeable lag. Running a close-to-stock version of Android 9.0 Pie, it ran all my apps with no crashes or stability issues. You won't get the best performance from high-end games (as you'd expect from a device in this price-range) but less demanding games ran flawlessly.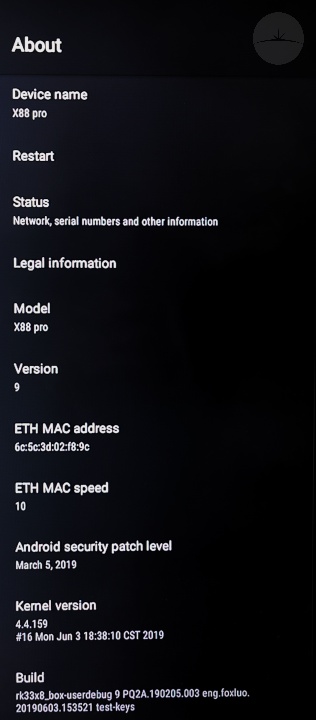 The biggest use case for a box like this is streaming video, and the X88 PRO excels in this respect. WiFi performance was strong and there were no issues streaming 4K content smoothly.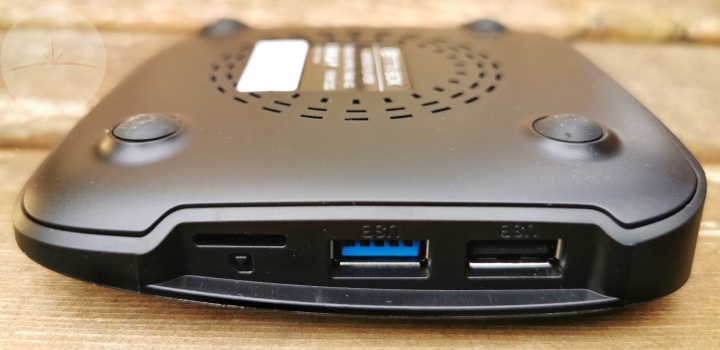 Overall the X88 PRO is a neat little TV box offering all the features and performance you're likely to need at a reasonable price. For more details check out the link below to the VissonTech website…