Last year's Huawei Mate 10 and Mate 10 Pro were well received, boasting great camera performance and excellent battery life. In March the P20 Pro upped Huawei's game further, with it's triple back camera layout arguably offering the smartphone camera experience to beat. Anticipation levels are therefore running high for the October 16th launch of the Mate 20 and Mate 20 Pro. Building on this momentum, Huawei preceded the release of these phones by a European launch of this €399 (£379 in the UK) mid-range "Lite" version.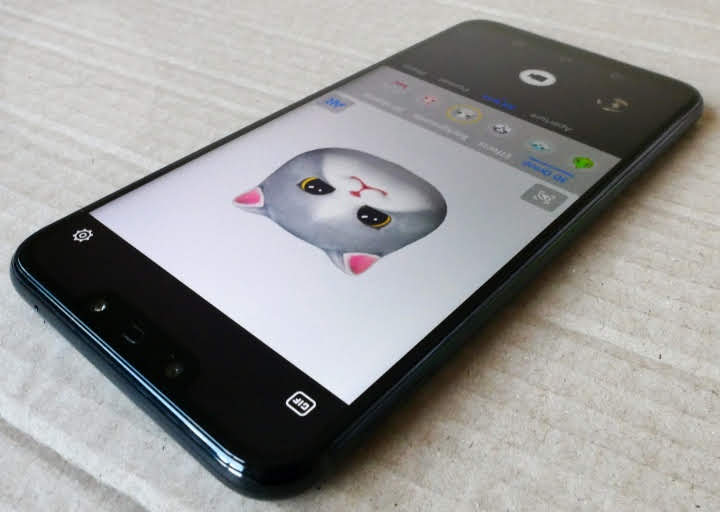 Build and Design
Despite it's price point, the Mate 20 Lite has a premium look and feel thanks to front and back glass that's framed by curved aluminium at the sides. Available in black, gold and blue versions the solid build quality and clicky metal buttons are easily a match for today's most expensive phones (apart from the lack of any waterproofing).
It's a long, narrow phone that sits nicely in the hand with the fingerprint sensor situated just under the protruding camera lenses at the back. This fingerprint sensor seemed accurate and unlocked the phone quickly while being easy to reach with your index finger. However as you'd expect the glass and metal surfaces don't offer much in terms of grip.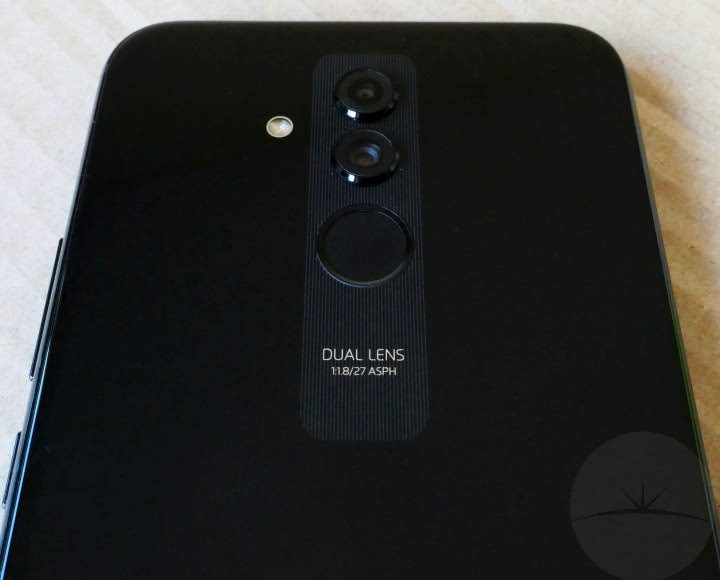 With a screen to body ratio of 81%, the front of the Mate 20 Lite is dominated by a 6.3″ 19.5:9 aspect ratio screen. Bezels are slim apart from a notch at the top that houses the earpiece grill, notification LED (also behind the grill) and front cameras. There's a setting to hide this notch with a black bar at the top of the display, and I was impressed with the deep blacks which look almost as dark as on an OLED panel unless viewed in complete darkness. Considering this is a mid-range device, it's difficult to find fault with this 2340 x 1080 resolution LTPS LCD display. It's bright, sharp and clear (even in direct sunlight) with good colour reproduction and decent viewing angles.
The power button and volume rocker are located on the right-hand side, with the USB Type C charging/data port at the bottom sitting between the mono speaker grill and 3.5mm headphone socket (thanks Huawei!). The speaker gave decent audio reproduction, getting pretty loud without sounding tinny or distorted. The only downside for me was it's location as I had the tendency to block it with my hand while gaming.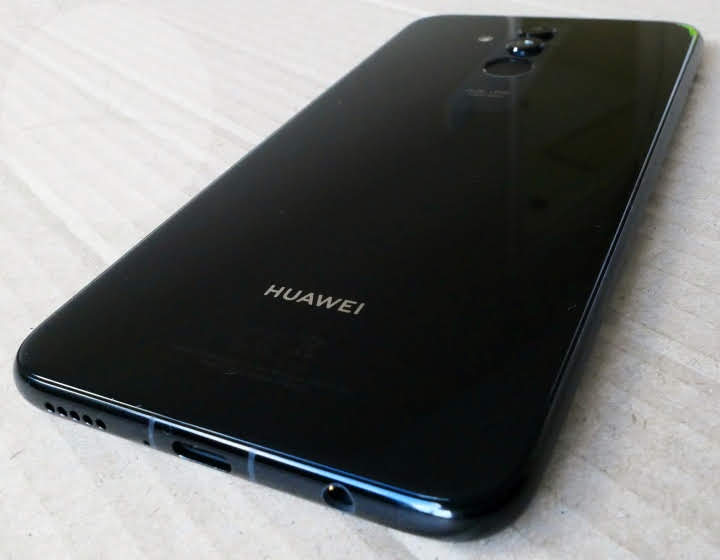 Specs and Performance
The Mate 20 Lite sports the new Octa-core HiSilicon Kirin 710 processor which combines four 2.2GHz and four 1.7GHz cores. There's 4GB of RAM with 64GB of storage, expandable via Micro SD card. The Mali G51 MP4 GPU also has a turbo mode which optimises graphic performance in supported games (currently only PUBG Mobile and Mobile Legends).
Everything feels snappy with apps loading quickly and games running smoothly. As part of my testing I installed the demanding Asphalt 9 racing game and set the graphics setting to High Quality. Loading times might be a shade longer compared to the top processors, but overall the Lite had no trouble running this high-end game with only the very occasional split-second stutter. After a lengthy bout of game-play the top of the phone begins to feel slightly warm to the touch, but not enough to raise any concerns.
64GB will be enough storage for most people, and if you need more then you can always add an inexpensive Micro SD card. While 4GB of RAM isn't huge these days, it's a decent amount for a phone in this price range and with today's apps you shouldn't see a big difference between this and 6GB or 8GB phones (apart from task switching apps needing to reload more often).
A USB Type C 9V/2A Quick Charge compatible charger is included in the box. Not Huawei's Super Charge (as available on the Mate 10 and P20) but still fairly snappy – taking about 90 mins to fully charge the 3750mAh non-removable battery. Huawei claim over 2 days of battery life which might be a little optimistic, but overall I had no complaints as the Lite generally lasted me between 1 and 1.5 days.

Camera
The biggest sacrifice between mid-range and high end smartphones tends to be in camera performance. Therefore I was interested to see how the Mate 20 Lite stacks up – especially considering how Huawei have been killing it with their flagship devices.
This model sports no less than a total of four cameras (two up front, two at the back). However at this price you obviously can't expect Leica or zoom lenses like the P20 Pro. The main selfie cam boasts a 24MP sensor behind a f/2.0 lens, while the lenses at the back host a primary shooter with a 20MP resolution at f/1.8. Both these main cameras are supported by two secondary 2MP cameras which are used for depth sensing.
The camera app gives you the typical capture modes – Photo, Portrait, Video, Pro, Slow-mo, Panorama and HDR modes, along with a few unusual ones such as AR Lens (more later) and Light Painting for capturing light trails.
AI is the big smartphone marketing buzz-word (buzz-abbreviation?) this year and Huawei have implemented a lot of smarts inside the Lite around how it handles photos. As you use the camera it autodetects the type of subject or scene (out of 22 main categories, 8 for selfies) and applies automatic enhancements on the fly. Huawei's gallery app also automatically categorises your photos by date, location and subject.
Take a snap of a well lit subject using the automatic Photo mode and it does a good job of capturing a sharp, detailed image with accurate colours and minimal shutter delay. However try this in low light situations with the flash turned off and the ISP struggles to compensate for the lack of OIS. Images are desaturated and lack detail, having a smudged appearance that gives me the impression that significant noise reduction has been applied.
In low light the selfie cam worked a lot better since the camera app switches your screen to full brightness with a mainly white interface to illuminate your face. The portrait mode also works nicely for selfies, giving a nice blurred bokeh effect in the background of the subject and edge detection proving pretty accurate most of the time.
Video capture is up to 1080p (4K isn't supported) but does look sharp and clear at 30 fps. For some reason I found that video quality drops significantly with 60 fps recordings. Video also lacked the software video stabilisation you get with higher-end phones. Recordings captured in the 16x Slow-Mo mode worked well when viewed on the phone, but these files seemed to run at normal speed when transferred to another device.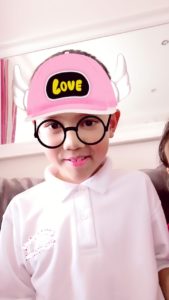 Along with the usual Instagram-style filters, there are also a range of augmented reality (AR) selfie modes that automatically overlay objects like sunglasses and animal ears to the live selfie camera feed for photos or video. Taking this a step further are the Qmoji – Huawei's version of Apple's Animoji which are animated 3D characters that mimic your facial expressions. Apart from the lack of tongue recognition, they generally work well at tracking your facial movements. While personally I find these type of features gimmicky, I'm hardly the target audience – they provided loads of entertainment for my wife and kids who felt they were the highlight feature of this phone.
Software
In terms of software, the Mate 20 Lite comes with Huawei's EMUI (Emotion UI) skin on top of Android 8.1 Oreo.
By default the launcher favours the Apple approach of having all apps on multiple home screens with no app drawer. However Huawei have obviously listened to us folks more familiar with the usual Android way of doing things and included an option to enable an app drawer. I liked the Huawei launcher in this mode but if it still isn't to your taste then you don't need to live with it – there are loads of great alternative launchers available on the Play Store.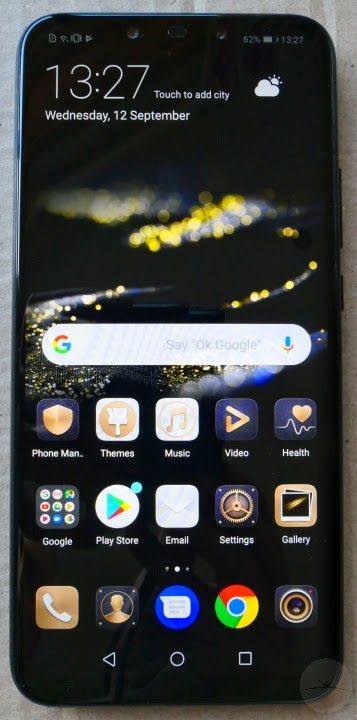 In fact I'd say most of the criticism of EMUI in days of old no longer applies – EMUI 8.2 is a clean and stable UI that includes some useful additional features but isn't a huge departure from stock Android. Features like 360° face unlock mean your phone still recognises you while you're hanging from the ceiling and PrivateSpace let you use a different fingerprint to automatically unlock the phone to a separate account / storage space – great for those who want to keep certain phone activity private from authorities (or significant others).
Out of the box the Mate 20 Lite does come with quite a few bloat apps pre-installed. Along with Google's common apps you find Huawei alternatives and even a selection of games. Happily this isn't really a problem as most of these can be easily uninstalled.
Conclusion
Having attended the launch of the Mate 20 Lite in Berlin I felt (based on this handset's specs, price point and feature set) that Huawei were targeting the youth market . However a couple of days before, Huawei's own sub-brand Honor also launched the Honor Play – which on paper seemed pretty similar but with a faster CPU and retailing for £100 less here in the UK. For spec junkies on a budget, Xiaomi have also since released the Pocophone F1 which for a similar price boasts high-end internals like the Snapdragon 845 processor, 6GB of RAM and a 4000mAh battery.
Even though it's facing strong competition, having spent time with the Mate 20 Lite I found very little to complain about and a hell of a lot to like. Compared to the aforementioned alternatives, the premium glass and aluminium build of this phone make it look and feel like the better device. While camera performance can't compete with more expensive phones, it's probably the best of the bunch at this price point (especially the selfie-cam).
If the Mate 20 and Mate 20 Pro make as big a splash as we expect next month then the name alone may encourage sales of this Lite version to people who are looking for a more affordable device. As long as they're happy to keep the camera's auto-flash switched on, then I don't think they'll be disappointed with this handset – for me the low-light camera performance is the only significant weakness when compared to higher-end phones.
While Huawei obviously had to make a few sacrifices compared to phones starting at twice the price, for €399 you're getting a fast, capable handset with a large, vivid screen and all-day battery life. If you're looking for a new phone in this price-range then I can definitely recommend you consider the Mate 20 Lite. For more details check out from the link below…