We're back with our latest smartphone review, this time we'll be taking a look at the OnePlus 8. The Chinese brand have just recently launched two devices in this cycle, the product we have here for testing is the little brother of the pair which sits firmly at the mid price range bracket these days at £600 GBP. The Pro version is starting at £800, you can have a look on the official OnePlus site for more info on that here. You can find our previous OnePlus handsets and accessory reviews here.
Back to the subject at hand… The OnePlus 8 is a 6.55″ display phone that is only 8mm thick and weighs 180g. Trying to describe how light a phone is can be rather difficult. You can take it from me the OnePlus 8 is thin, light and feels super premium in the hand. Available in three colour choices, Glacial Green (which we have here at droidhorizon headquarters), Interstellar Glow and Onyx Black.
Adding to the premium feel, the company have also provided a high quality unboxing experience which Save The World eco warriors might take offence to. I remember the first OnePlus arrived in recycled cardboard box with very little else. Pictured below you'll see three cases are included along with a screen protector fitted which if we're being honest we're not massive fans (more on that later,) the device it's self, a Warp Charge 30 power adaptor, the familiar red Warp Type-C cable, quick start, welcome letter, safety and warranty cards, logo sticker, SIM tray ejector and a huge book with guides, specs and cool images.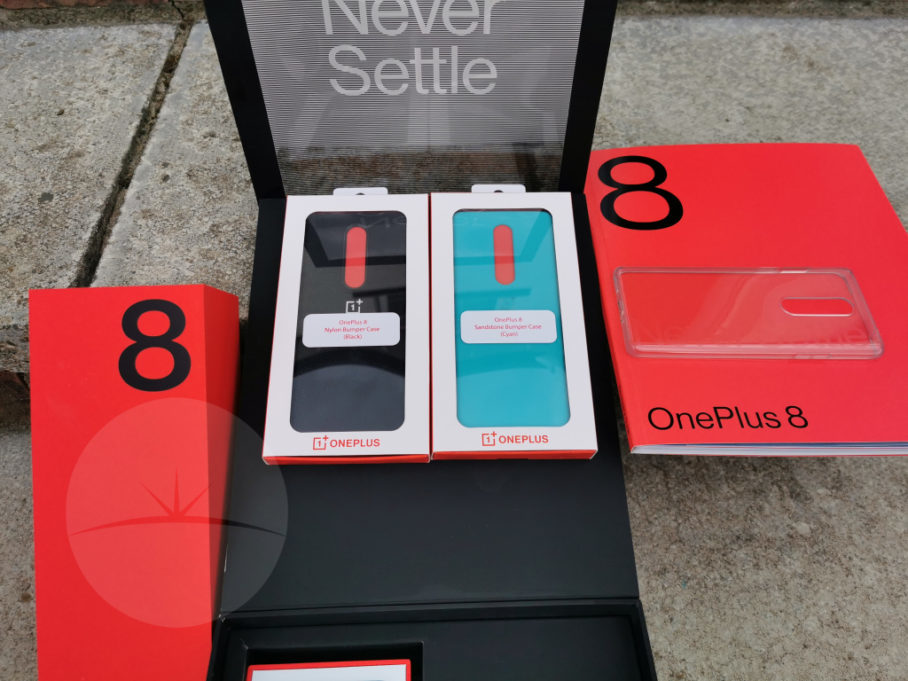 The slim and sleek design feels fantastic in-hand. The Glacial Green comes with a refined Matte AG finish. The smooth matte surface minimises fingerprints and reduces glare, but, is somewhat wasted when you put on one of the included cases. Are you brave enough to go case free? I am! The Glacial Green isn't slippy when you pull it out of your pocket. Nothing worse than showing your friends your new phone, you pull it out and it nearly hits the deck then you have to wipe all your grease fingerprints and smudges off on your trouser leg. (Only me that has done that in the past?) Not with the green OnePlus 8 though. Taking a tour round the device, starting across the top you'll find a tiny mic and radio bands. Down the right side you'll notice the awesome alert slider, man, I forgot how much I missed this not owning a OnePlus device lately, slightly below that you'll find the power on / off button which is the same colour as the body. Across the bottom are two slots where one is a mic and one is a speaker beside the Type-C port and SIM tray. Up the left side is the volume rocker. All buttons are tactile and responsive, you won't find any play or rattle when you shake the device. Upon closer inspection at the very top of the screen you'll find another speaker grille, yes there's stereo sound. On the back you'll notice the OnePlus branding below the camera modules which are housed top centre. The fingerprint reader is on screen…
Packed with the latest Qualcomm Snapdragon 865 which the industry says delivers 25% faster performance than the previous generation, X55 Dual Mode 5G and UFS 3.0 which delivers 125% faster write speeds you're certainly at the cutting edge of hardware and performance here with the OnePlus 8.
Operating System: OxygenOS based on Android™ 10
CPU: Qualcomm® Snapdragon™865
5G Chipset: X55
GPU: Adreno 650
RAM: 8GB/12GB LPDDR4X
Storage: 128GB/256GB UFS 3.0 2-LANE
Battery: 4300 mAh (non-removable)
Warp Charge 30T Fast Charging (5V/6A)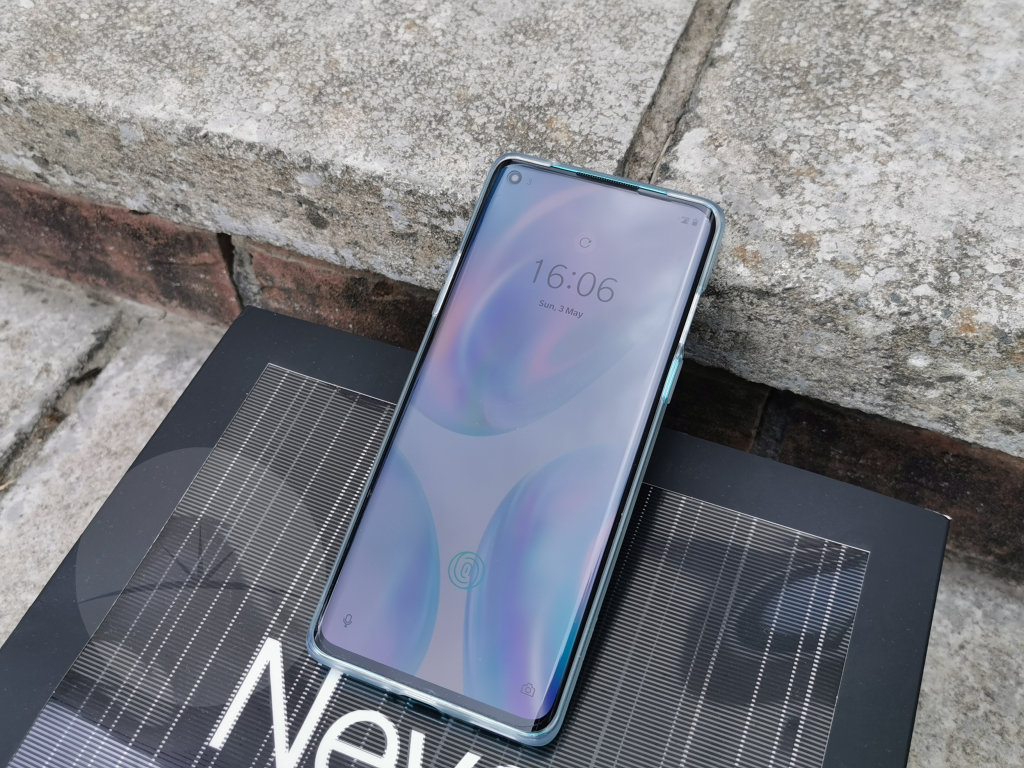 The OnePlus 8 screen measures in at 6.55 inches, with a resolution of 2400 x 1080 pixels and 402 ppi (pixels per inch.) Not a fantastic high spec resolution by today's standard but completely sufficient with the 90 Hz refresh Fluid Display. The AMOLED panel offers dark blacks that you'd expect with vivid colours if not slightly saturated, which we kind of like. (Well I do anyway.) Viewing angles are fine in doors, outside in direct sunshine it's hard to see the content on screen. On day two of using the OnePlus 8, we went ahead and pulled off the pre-installed screen protector, instantly there was a vast improvement in direct sun, I'll take my chances on screen scraps. I always always always keep my phone in my left pocket and keys in the right. If the phone is not in my pocket it's in my hand, if it's not in my hand it's in my pocket. We'd be fairly confident the average user would notice the 90 Hz refresh rate to the naked eye. Heavy gaming, scrolling and moving around the home screen is seamless. You could say fluid.
Display Parameters
Size: 6.55 inches(The corners of the screen are within a standard rectangle. Measured diagonally, the screen size is 6.55 inches in the full rectangle and 6.34 inches accounting for the rounded corners.)
Resolution: 2400 x 1080 pixels 402 ppi
Aspect Ratio: 20:9
Type: Fluid AMOLED
Support sRGB, Display P3
Cover Glass: 3D Corning® Gorilla® Glass
Features
Reading Mode
Night Mode
Vibrant Colour Effect
The front facing hole punch camera is situated on the top left of the panel, we absolutely love the little animation that circles around the lens when the device is unlocked. We've been debating if that was added recently or was there from the start, surely we'd have noticed! Those little quirks are always something we're into though. In Display settings you find options for screen calibration, refresh rate, front camera display area and apps to display in full screen. Don't hide the camera display area! It looks frigging odd!! You can also set scenes for the screen, maybe you like to read a few chapters of your current book in bed, take advantage of the Night Mode, Reading Mode and change the colour effect if you want to.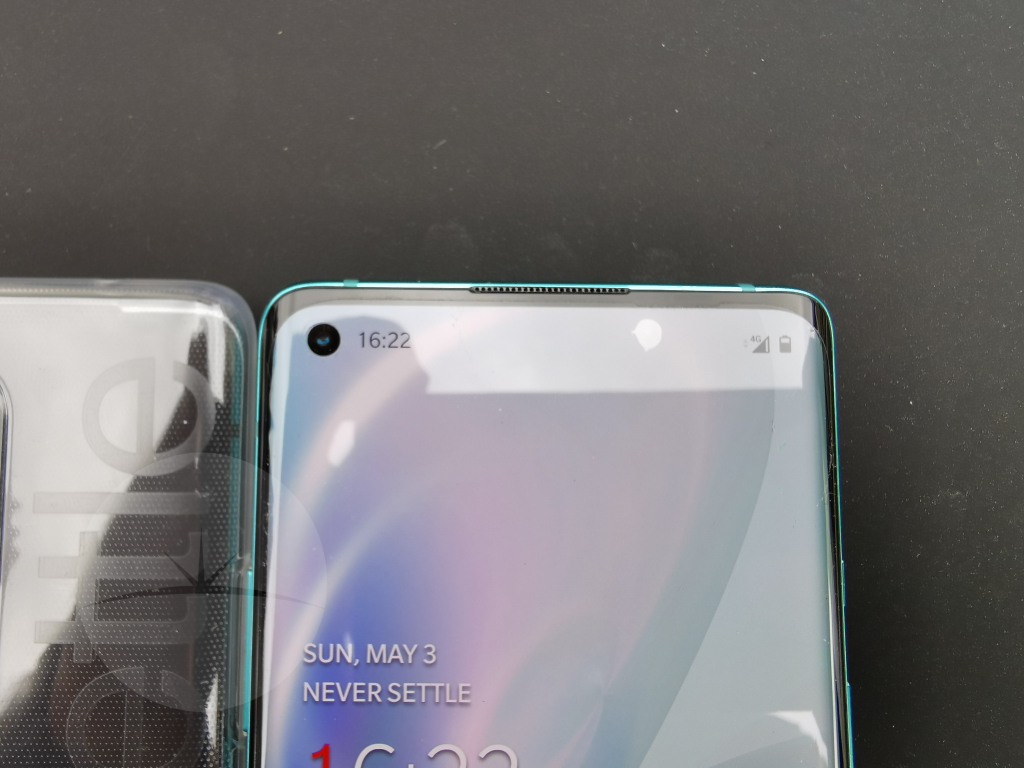 Performance wise, the OnePlus 8 hasn't missed a beat. Playing COD mobile and PUBG for extended periods has been enjoyable (mid review the company announced Fortnite will run at 60FPS ), launching apps, navigating the home screen and menus have been stellar. Thanks to the UFS 3.0 the end user will certainly notice how quick apps install from the Play Store. In your file manager you'll notice how quick you can move folders around, say you're copying music over from a USB-C thumb drive or whatever, do people still do that? With more RAM and internal storage than you'll likely need, the OnePlus 8 wont be found lacking in the performance department. Fluid, Responsive & Fast…..
CPU: Qualcomm Snapdragon 865
GPU: Adreno 650
RAM: 8GB or 12GB LPDDR4X (12GB version here in testing)
Storage: 128GB or 256GB UFS 3.0 (256GB version here in testing)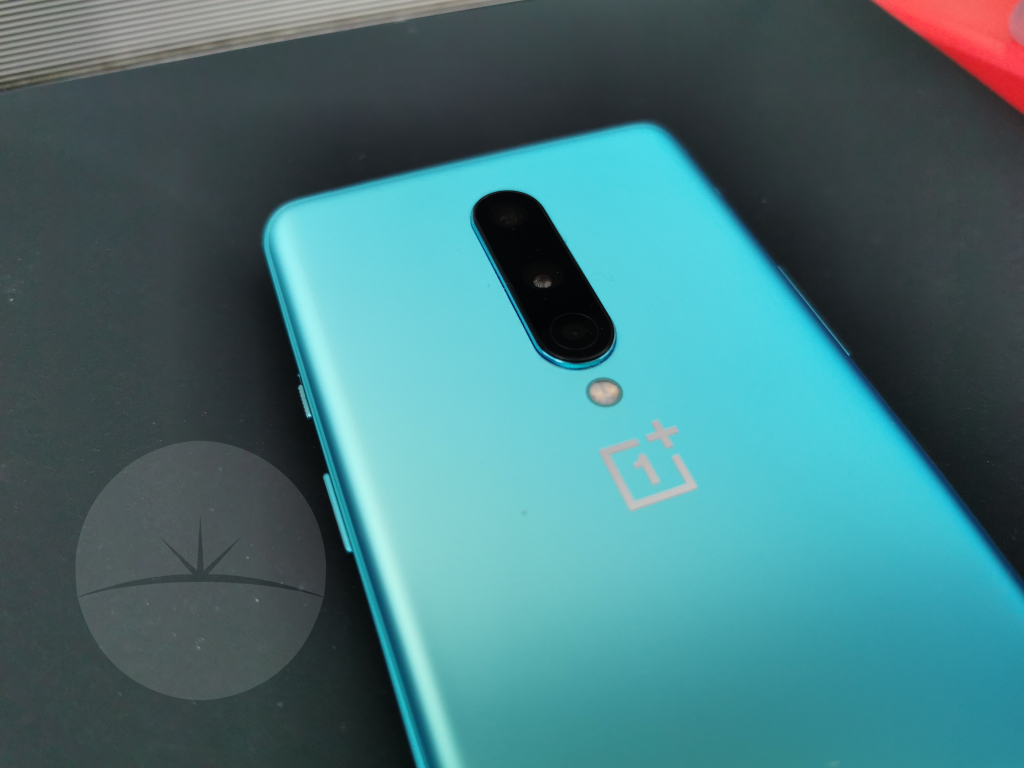 The camera arrangement is as follows….
Main is a Sony IMX586 with 48 megapixels and f/1.75 aperture. (With OIS)
Ultra Wide Angle Lens is a 16 megapixel with a f/2.2 aperture and 116 degree field of view.
Macro Lens is a 2 megapixel with a f/2.4 aperture.
Front Camera is a Sony IMX471 with 16 megapixels, fixed focus and f/2.45 aperture.
Video Capture at.. 4K video at 30/60 fps. 1080P video at 30/60 fps. Super Slow Motion: 1080p video at 240 fps, 720p video at 480 fps. Time-Lapse 1080P 30fps, 4k 30fps
Overall the main camera takes adequate pictures of your kids eating ice cream beside the beach, your aunt and uncle on Facebook will love to see their dirty faces and mention how big they've got. The main camera wont win photography awards but what we were trying to say is, fine for social media posts and such things. There's no telephoto lens this time only a x2 digital zoom in the camera app, you can digitally zoom to x10 which doesn't look great. The macro lens is 2 megapixels and really lacks of quality and detail.
Oxygen OS is a mature, fully featured operating system that is packed with unique settings and customisation options. The OS is the first thing that greats you when you unlock the device, it's the means to setting the phone exactly the way you like, it's the array of options, settings, menus, choices and for me personally the most important aspect of the device. Can I arrange my home screen? What if i want to view only the notifications i choose? Can I change icons, play around with my phone to be unique to me? You bet! It would be impossible to list every menu and setting that's included, we're still finding features and settings after a month of exclusive use. The screenshot below is now out-of-date. We received the famous performance and stability updates that's been guess work to find what is new along with fixes to the camera.
LTE/LTE-A
4×4 MIMO, Supports up to DL Cat 18/UL Cat 13(1.2Gbps /150Mbps), depending on carrier support
Band
GSM:GSM850、GSM900、GSM1800、GSM1900
WCDMA:B1、B2、B4、B5、B8、B9、B19
CDMA:BC0
LTE-FDD:B1, 2, 3, 4, 5, 7, 8, 12, 13, 17, 18, 19, 20, 25, 26, 28, 32, 66
LTE-TDD:B34, 38, 39, 40, 41, 42, 46
5G:n1, n3, n7, n28, n78
MIMO:LTE:B1, 3, 7, 38, 40, 41 NR: n1, n3, n7, n78
(Note:Actual network and frequency band usage depends on local operator deployment. N1, 3,7,28 will be supported later through upgrades)
Wi-Fi
IEEE 802.11 a/b/g/n/ac/ax, 2.4G+5G, 2×2 MIMO
Bluetooth
Bluetooth 5.1, support aptX & aptX HD & LDAC & AAC & SBC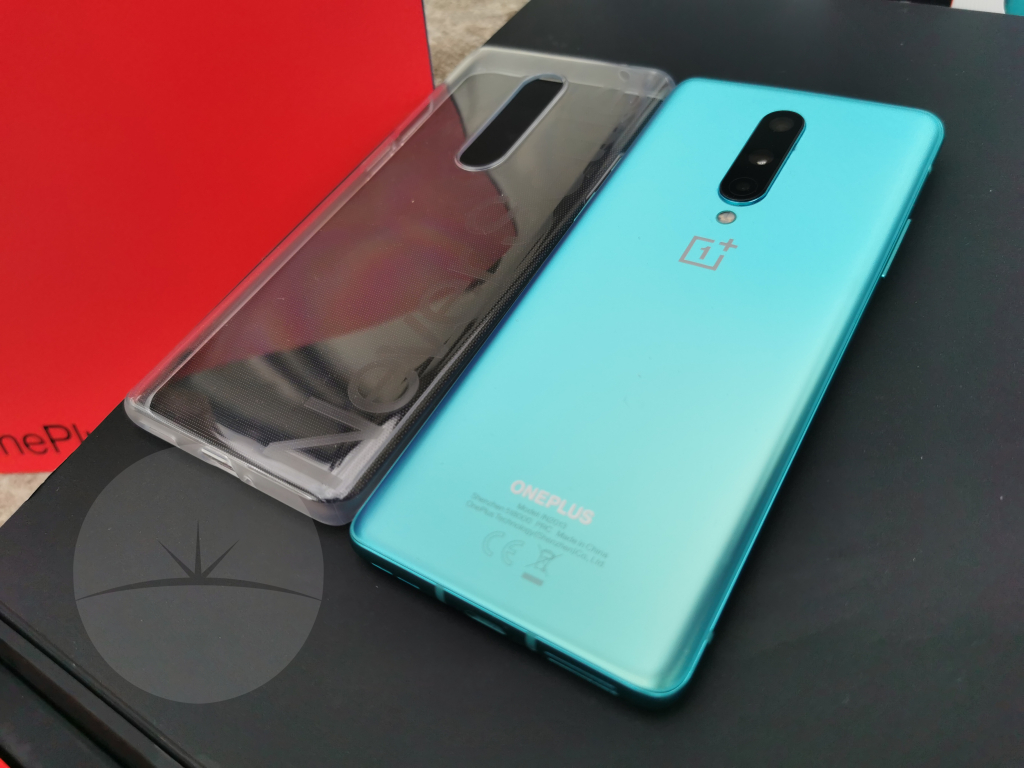 Battery life when we first got the OnePlus 8 wasn't great for some reason even with the 4300mAh capacity and low resolution screen. You'll forgive poor battery life when the phone is brand new, you're setting things up and everything is syncing across and updating. After about two weeks and one of those "battery improvement" updates, things settled down and we were going to bed at night with around 30% power left. We'd like to tell our readers that the OnePlus 8 sat idle overnight and used only 1%, a quick blast on the charger and the device was ready for another working day. Everyone's usage will vary obviously but we're happy with how long the device lasts under our average use.
Warp Charge 30T at 5 volts / 6 amps takes you from 1% to 50% in 22 minutes we found this to be accurate in testing!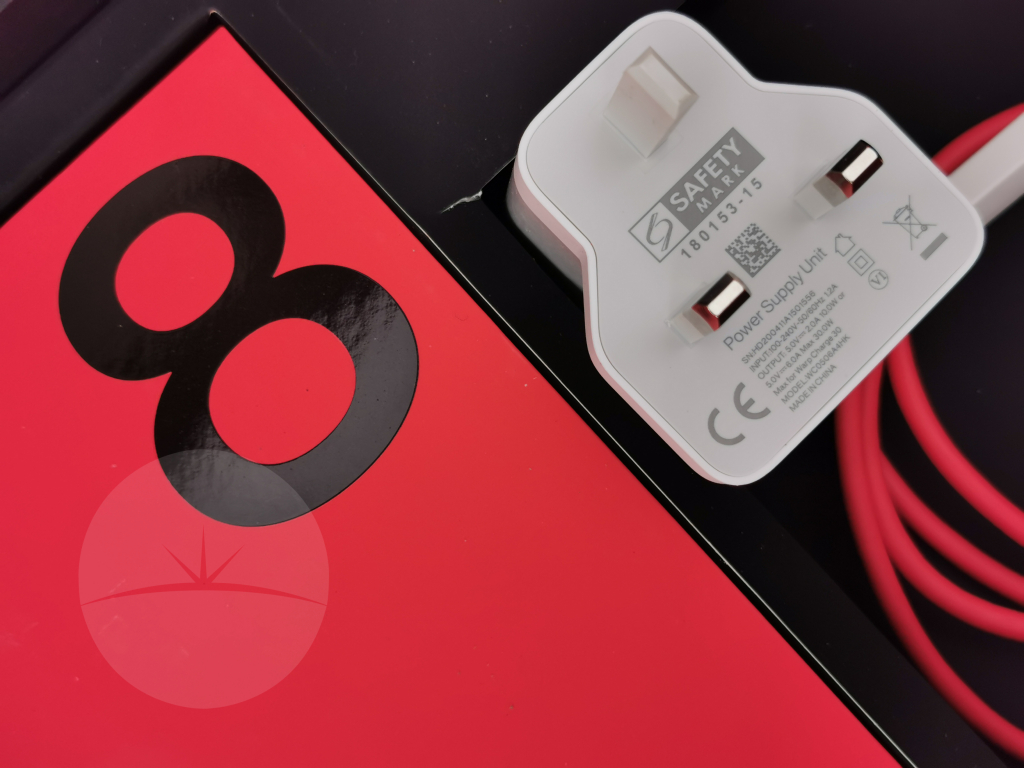 We mentioned the dual speakers earlier in this review, Dolby Atmos audio is also included. We found the audio to be fairly loud but distorted at the highest volume. Some users may still set their phone up and play music to fill a room. Personally if I'm out and about I use my Bluetooth headphones or if I'm at home I stream to one of my speakers. Audio is fine for watching a YouTube video on your lunch break at work or waiting in the car while your wife is doing the weekly shop.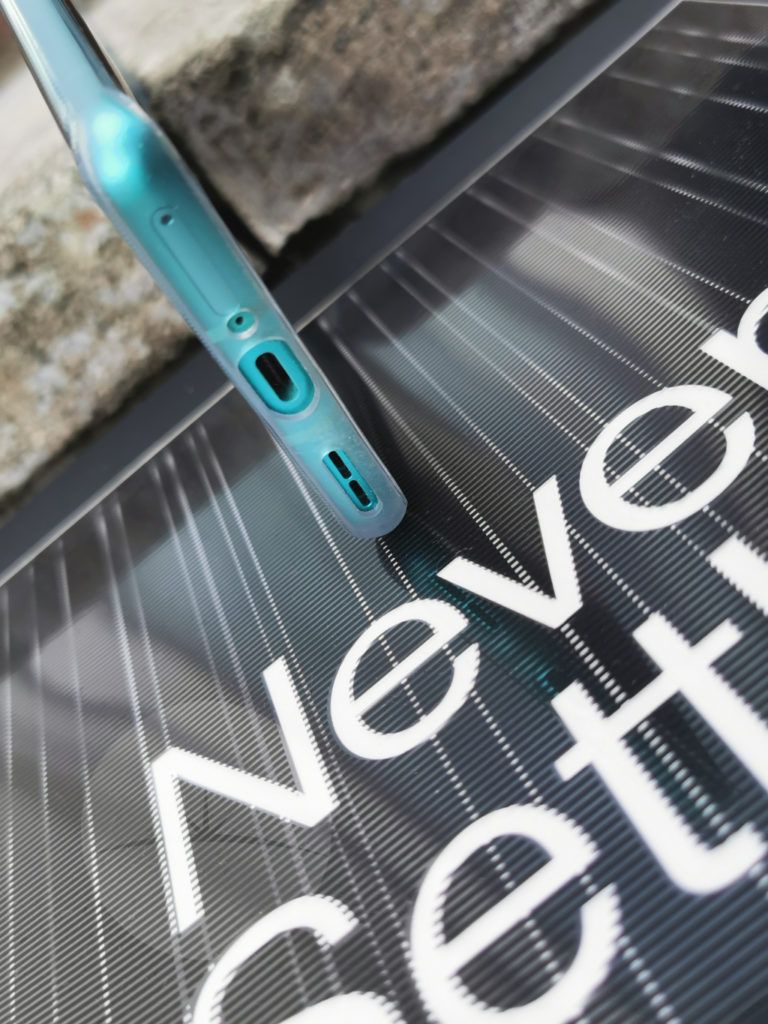 To round up our experience with OnePlus 8, the device is indeed Fast & Smooth (well played on that guys,) but also long lasting and packed with features with the awesome Oxygen OS. OK, "Flagship Killer" isn't flouted anymore because they have their own flagship device now but, certainly sitting just below that at the top-ish? of the mid tier. Obviously "things" have been left out to cut costs and meet the bracket. There's no wireless charging, no official IP rating and lesser cameras but these missing features can be forgiven in our opinion. If you want top of the line buy the Pro version, if your budget just stretches to £599 the OnePlus Gaming Bundle is available and you get FREE Bullets Wireless Z with your OnePlus 8 purchase.