Huawei released their P40 series of smartphones In April which includes P40 Lite, P40 Lite 5G, P40, P40 Pro and P40 Pro+ variants. We were kindly loaned the mid-range P40 for review and we've been putting it through its paces to give you the complete rundown of what life's like using this handset.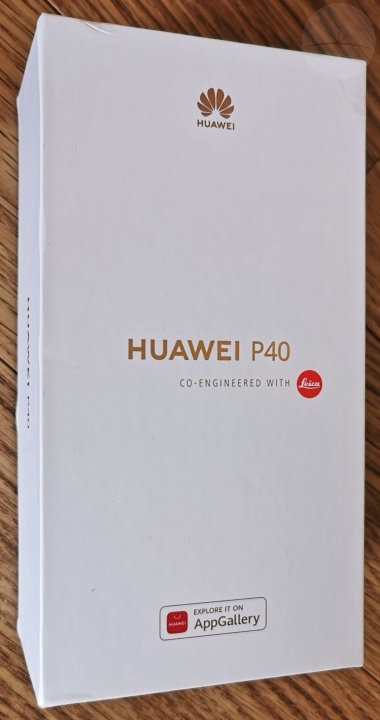 Quick Specs
Display: 6.1″ 1080 x 2340p OLED 60fps
CPU: Kirin 990 5G
GPU: 16-Core Mali-G76
RAM: 8GB
Storage: 128GB (expandable up to 256GB)
Battery: 3800 mAh
Rear Cameras: 50MP f/1.9 Main + 16MP f/2.2 Ultra Wide + 8MP f/2.4 Telephoto
Front Camera: 32MP, f/2.0
Video: 4K@30/60fps
OS: EMUI 10.1 (Based on Android 10)
Waterproof: IP53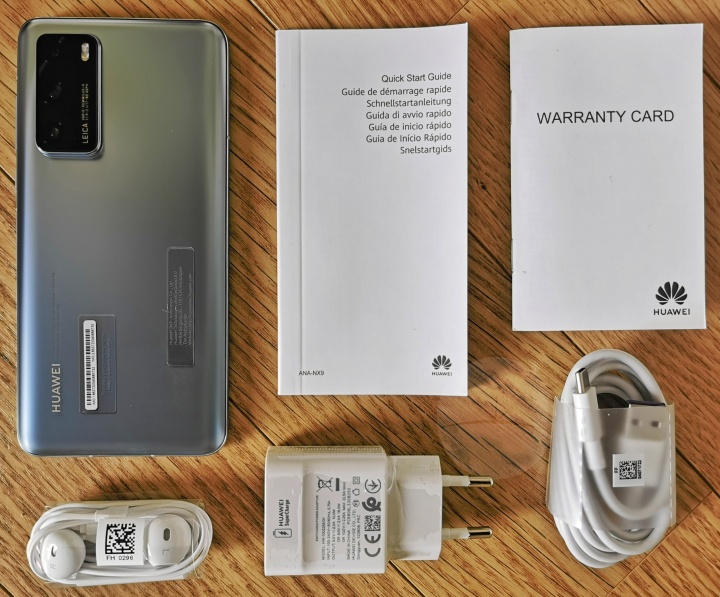 Build & Design
While also available in black, we loved the Silver Frost colour of our review unit. Shiny metal edges and an icy silver-blue gradient on the back makes for a thing of beauty. This frosted glass also has the advantages of being less slippery while making fingerprints difficult to see.
The back also houses the rounded rectangle camera array which extrudes from the top-left.  This leaves the device open to quite a bit of rocking when placed face-up on a flat surface.
Taking a step back from the trend for larger devices with curved screens, at less than 15cm long the design of the P40 caters to all those people that prefer a smaller handset. However Huawei have still managed to squeeze a flat 6.1″ edge-to-edge panel onto the phone. While it's small enough for one-handed use, it really doesn't feel like you're losing a lot of screen real-estate compared to bigger handsets.
The top-left of the screen has a pill-shaped cut-out for the twin selfie cams – a 32MP shooter backed up by an infrared camera for improved face unlock (which works well, even in low light). As cut-outs go it's not that obtrusive, but it's also not the smallest and we might have preferred the symmetry of having it in the centre so that the status bar icons didn't need to shift over. Like on previous Huawei models, no earpiece is visible since this audio is generated by screen vibration. Under the glass there's also an in-screen fingerprint reader, and we found that this was consistently fast and accurate.
There's a microphone on the top edge, volume and power button on the right side and at the bottom we get another microphone, USB-C port, mono speaker and dual sim / memory card tray. You don't get a case with the P40 but it does come with a film screen protector fitted.
We're always impressed by the elegant design and fantastic build quality of Huawei hardware, and the P40 is no exception. The compact size and solid build of the P40 feels absolutely terrific in the hand, and this is a device you'll be proud to show-off.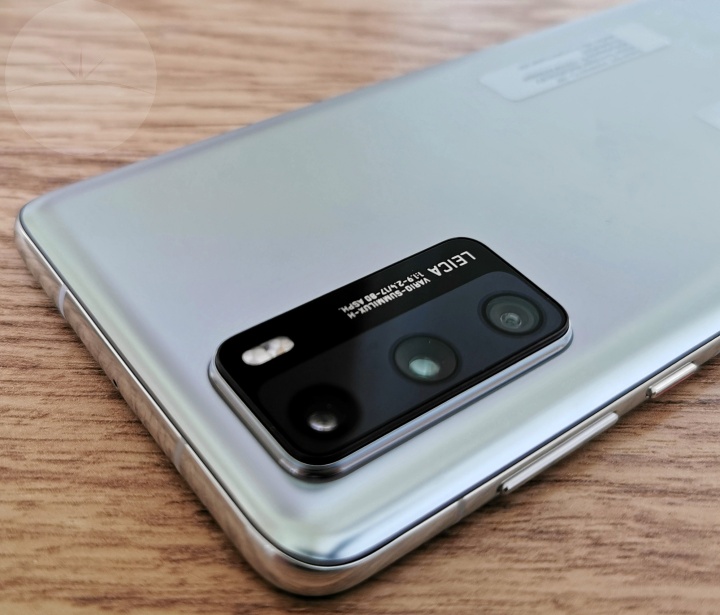 Specs & Performance
The P40 series is based on Huawei's new 7nm Kirin 990 5G processor which combines great performance with a built-in 5G modem. With 8GB of RAM also onboard, the P40 never misses a beat delivering excellent response times and running high-end games flawlessly.
Due to the lock-down we weren't able to test the 5G performance, but with Huawei at the forefront of this technology we'd expect it to be at least on-par, if not ahead of the competition. The P40 also has Wi-Fi 6 Plus which uses Dynamic Narrow Bandwidth technology for better penetration of walls and floors. Even using a non-Wi-Fi 6 router, we can say that the P40 antennas are top notch as it consistently out-performed last year's P30 Pro in our side-by-side Wi-Fi speed tests.
The 6.1″ 1080p OLED display is bright, sharp and clear with accurate colour reproduction. It's easily readable in all lighting conditions and viewing angles. Refresh rate is the standard 60fps, with the Pro and Pro+ offering the extra smoothness of 90 and 120fps respectively.
The P40 continues to utilise EMUI's great battery optimisation, and from our usage the internal 3800mAh battery consistently delivered between 1 and 1.5 days of use. USB-C charging takes just over an hour for a full charge via the included 22.5w SuperCharge wall adapter (obviously not as fast as the 40w charging you get with the Pro and Pro+ models). Wireless charging is not supported on this model.
The bottom-firing mono loudspeaker offers good enough sound quality for most use cases and it gets pretty loud.
Camera
Huawei's P-series has always been about photography, and the impressive camera performance remains one of the main selling points for these phones.
Compared to the Pro model, you get essentially the same main camera on the P40 apart from the lack of OIS. However Huawei make good use of electronic image stabilisation to give similar results. This 50MP Ultra Vision camera has an f/1.9 aperture with a 23mm focal length.
It's with the secondary lenses that the P40 takes a step down from the Pro models. There's a 3x 8MP telephoto and a 16MP ultra-wide compared to the 5x 12MP telephoto, 40MP ultra-wide and additional ToF sensor on it's bigger brother (not to mention the mind-blowing 10x optical zoom on the Pro+).
All three Leica lenses are well matched, giving consistently sharp, detailed shots with great dynamic range and realistic saturation levels. The P40 camera can handle most photo scenarios effectively – the ultra-wide lens even supports a decent macro mode for close-up shots.
Selfies from the 32MP front-facing camera were also excellent and vloggers will be happy to hear that even though this model lacks auto-focus on the selfie camera, this doesn't seem to cause any major focusing issues – both front and back cameras shoot consistently smooth, well stabilised, sharp and natural looking 4K video (although 60fps is available with the main camera only). With microphones located at the top and bottom of the phone it can also capture decent stereo audio with minimal wind noise.
We were blown away with the low light capabilities of last year's P30 Pro, and new "Ultra Vision" branding of the RYYB sensor on the P40 accompanies further improvements in this area. Taking photos in the relatively dark conditions turn out bright and clear with minimal noise – even when taking a quick snap instead of using the longer-exposure Night mode.
At first glance, Huawei's competent camera app looks relatively unchanged. As before, everything works well and you can quickly swipe between modes such as Aperture and Portrait, or finely tune the camera settings in Pro mode.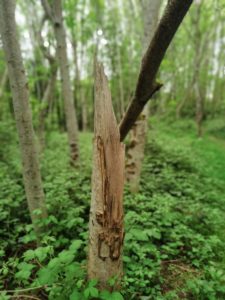 However under the hood, some handy improvements have been made to the camera AI. This includes real-time motion, posture and facial expression recognition that work together to enable a new feature called Golden Snap. With this mode enabled, the camera spends a couple of seconds capturing a rapid burst of shots and then automatically recommends the best one to three photos. Really handy when you're trying to get that perfect action shot or for moving targets like kids or pets. From the Gallery you can edit the results to select an alternative shot, as well as automatically remove reflections (after shooting through glass) or even remove people that are moving around in the background. Golden Snap shots get animated as you swipe through them in the Gallery you can now also adjust the focus point of any Aperture shots you capture.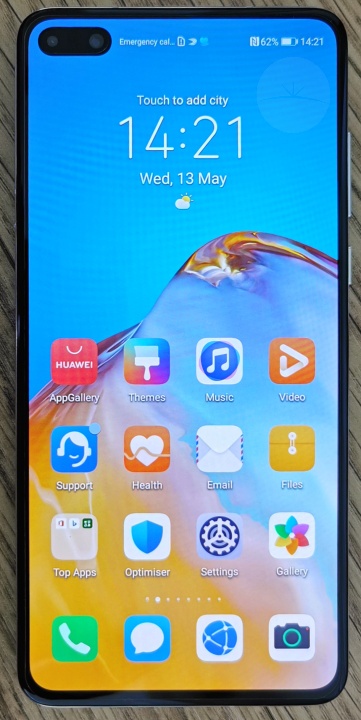 Software
The P40 runs EMUI 10.1 out of the box which is based on Android 10. EMUI is as smooth and easy to navigate as ever, with some handy customisations over stock Android. There's a new swipe gesture to slide in a sidebar from the side containing your favourite apps, and we get the air gestures introduced with the Mate 30 series last year that let you scroll and take screenshots without touching the phone. The always-on display seems brighter and has more options available for what gets shown.
Unfortunately Huawei's US trade embargo currently prevents them loading Google's apps and services onto the P40. If you're considering buying the P40 then I recommend reading my "Huawei Without Google Experience" editorial where I go into detail on the considerable impact this has on the day-to-day use of this handset.
Huawei are quickly building out their own ecosystem of apps and services, including a new Célia voice assistant. However this is still in its infancy and can't yet really compete with the massive head-start and investment Google have already made in this area over the years.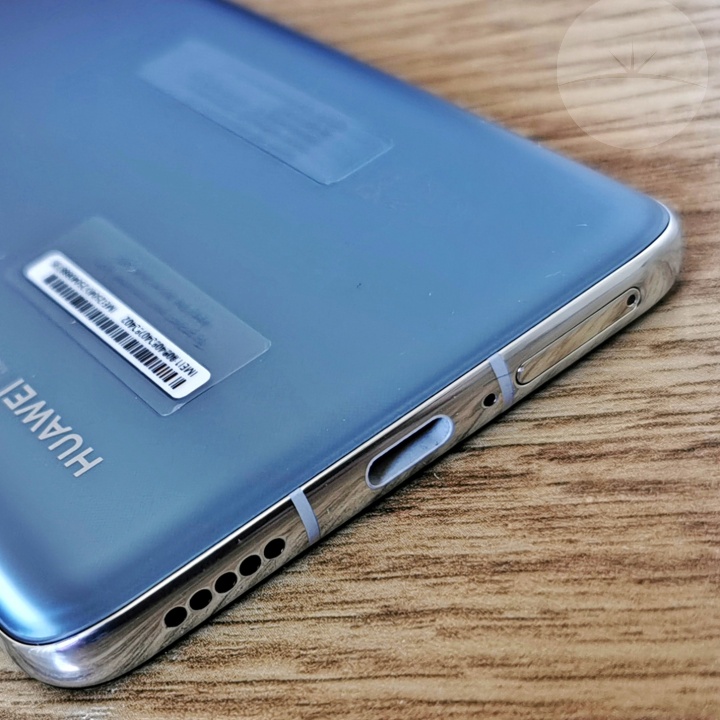 Conclusion
In the UK the Huawei P40 currently retails for £699.99, undoubtedly a great price for a 5G phone with a top camera and performance.
The lack of Google services is a real shame since we could see the out-of-the-box struggle to install some favourite apps leaving many consumers feeling cold to this otherwise excellent handset.
For this reason, unless you really feel you'll need 5G during the lifetime of your purchase then our recommendation would still have to go to the Huawei's P30 Pro over the P40. The P30 Pro still stands up well in 2020, offering most of the features you get with the P40 along with full access to Google's Play Store and services. The performance and main camera are almost as good, plus you'll get 5X optical zoom, wireless charging and better water resistance (IP68) – all for £599.99 (or £699.99 for the new Silver Front edition that has 256MB of storage).
Otherwise if you don't care about Google services and just want a compact, fast, 5G ready phone with beautiful hardware, good battery life and an awesome camera then the P40 is a great choice for £699.99.