SoundPEATS Q16 True Wireless Headphones Review
The gym is busy. You want to get in the zone, so you listen to music – a good pair of secure wireless earphones is what you need. You really won't go too far wrong with the SoundPEATS Q16. The sound is decent quality and, most importantly, these things do not shift!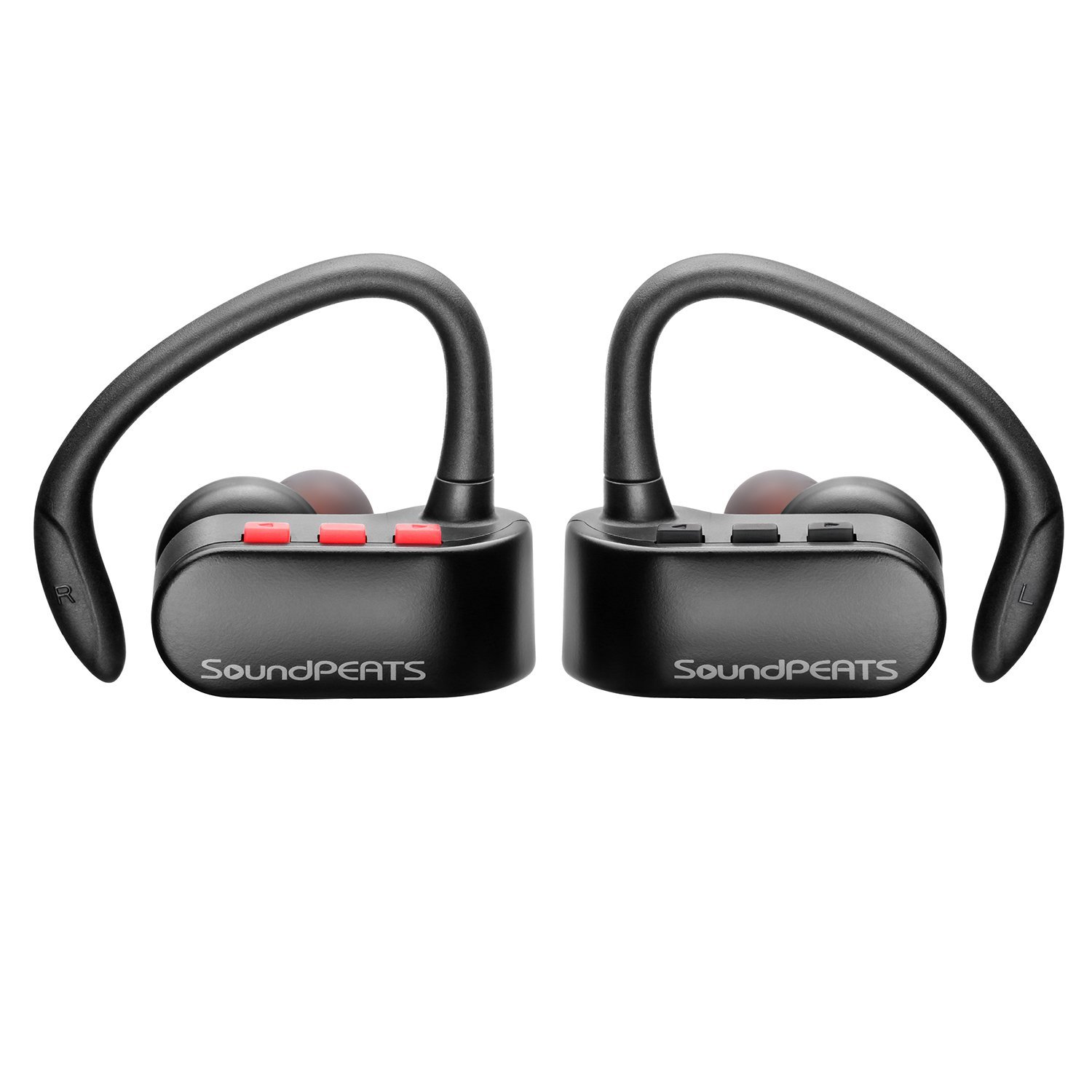 These are fully wireless in-ear earphones, with no cables to catch or knock when the user is active. The ear hooks are plastic, but surprisingly comfortable, and feel really secure during movement. Sound is stereo, but what's pretty cool is that you can share them with another person, say if you're watching a movie on a long distance train ride. Just hand one of the earphones to your friend and – as long as they're within a reasonable distance – you'll both be getting a mono audio experience. As usual, the Q16 is supplied with a range of different-size silicone tips to allow the perfect fit.
Back to the gym now, and the wireless tech means no sweaty cords to deal with. The earphones are also sweat proof themselves. Bluetooth 4.2 provides stable, clear, hi-fi sound. I tried these out with a few high-fidelity FLAC music files on the premium subscription from tidal.com to really put them through their paces and they handled it pretty well. The sound is clear enough and there's a lot less sound-bleed than I anticipated.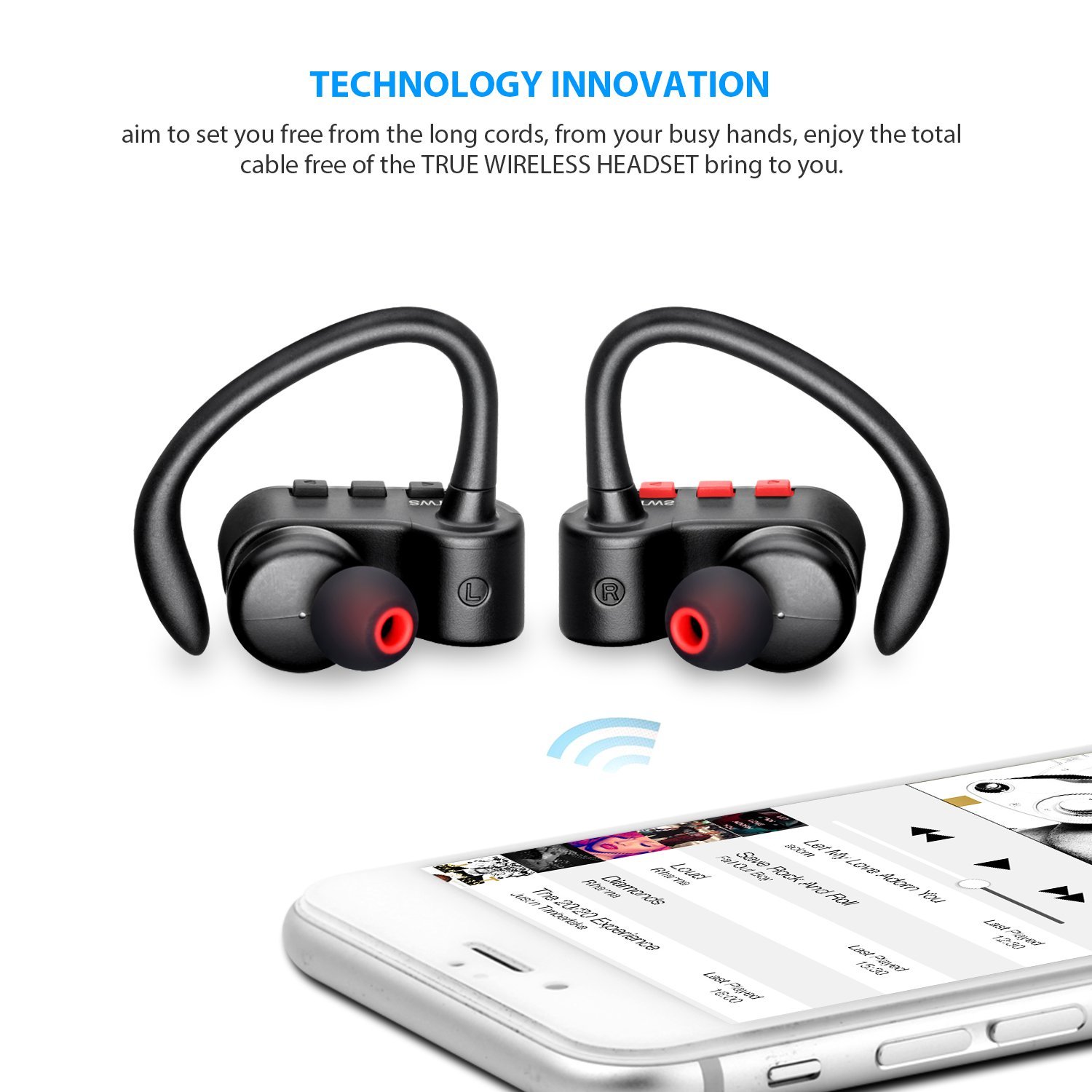 Design-wise, they're not winning any beauty contests, but they are certainly inoffensive. The matte-black finish looks functional, and the logo on each earpiece is not too prominent. If I could wish for one change, it would be for more user-friendly buttons. The buttons are on the upper edge of the earphones and all feel very similar at first touch. But they work, I just found it took me a moment or two to figure out which one to press for any given task. The central button is multi-function, and does its duty as a power button too.
Charging them is easy, but because they're separate pieces they do need to be charged individually over micro-USB. SoundPEATS have had the smarts to include a two-pronged cable though, so this really isn't a major moan (but ask me again when I've misplaced that special cable!). A single charge should give you 6 hours use from each earpiece, so if you are travelling long distance these could be really awesome – use them one at a time and enjoy 12 hours total listening time. The company also provides a little zipped carry case which is helpful alongside the separate earpiece design; if you use the case, you're not going to lose one of them to the depths of your gym bag.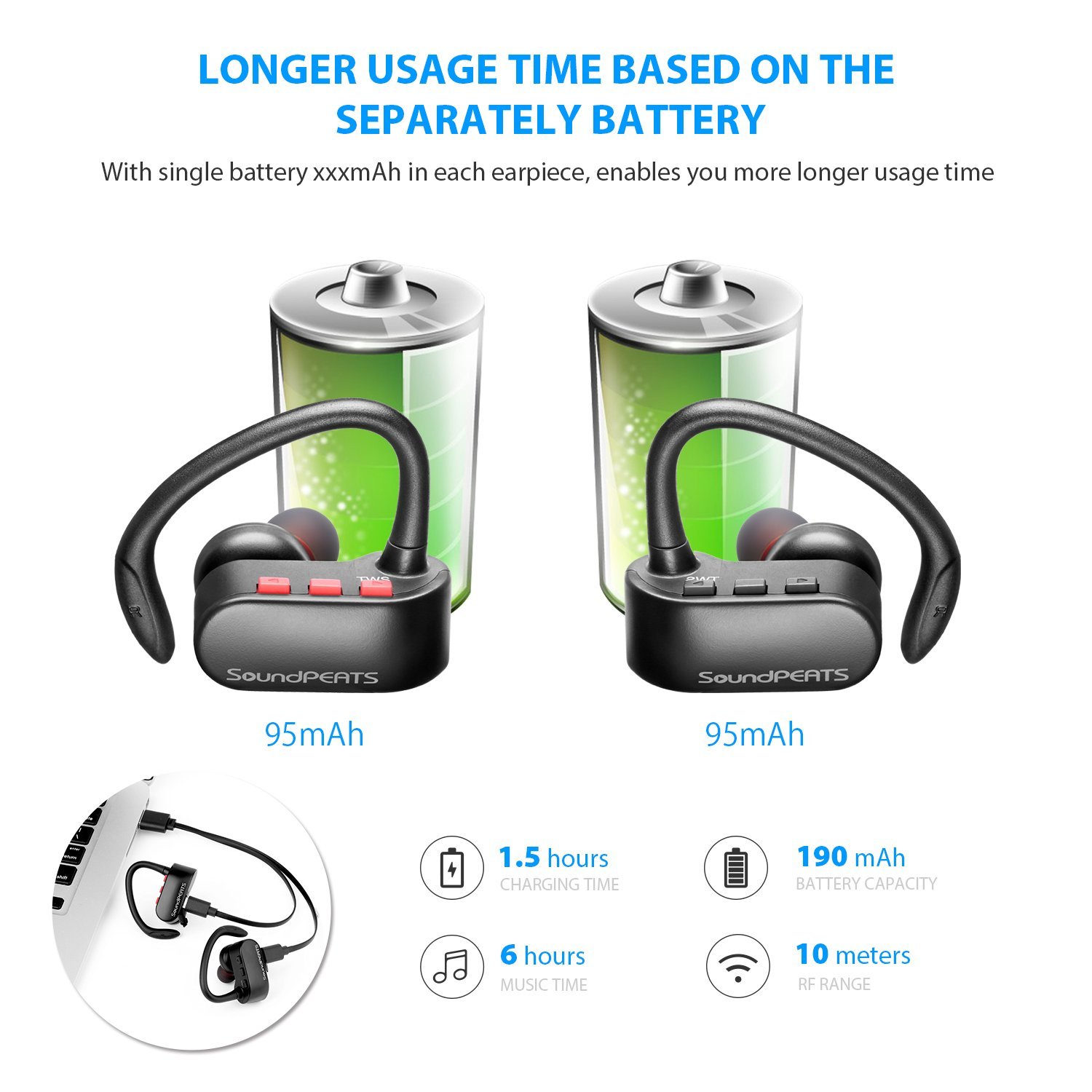 Calling from these is available with the built in microphone, but it's not a main feature so I wasn't too amazed by the call quality. It's definitely adequate for answering a call for a few minutes whilst you're doing your thing on the treadmill though, so I'm not going to gripe over something they aren't specialised for. They do the job.
Overall, you could do a lot worse for your money if you're looking for a pair of earphones to match your active lifestyle. SoundPEATS aren't a big-name brand, but that means that you're getting a lot of value for money – currently listed on Amazon for £36.99.