The gaming world is a vastly detailed and comprehensively brilliant one these days. The amount of different games and devices to game on is like we've never seen before, alongside the improvements made around graphics, gameplay and the rest. Gaming is in a healthy place, that much is obvious. In fact, it has never been healthier. 
One factor which has contributed massively to the growth of gaming has been the rise in terms of popularity of gaming on a mobile phone. Our mini handheld devices have also benefitted from a technological facelift and are now reaping the rewards from it. Casino games are booming, like those available at one of the new slots sites, alongside creations such as Pokemon Go and PUBG Mobile. With many developers taking the time to release their console and mobile versions of games simultaneously, the mobile gaming community is reaping the rewards. Everyone from an elderly grandmother to a kid at school has a game for them. 
When it comes to android games, there are plenty of options. So, to help you, we thought we'd come up with a list of the best android games worth downloading so far this year. Here's hoping at least one of them makes its way onto your device! 
Pokémon Café Mix
Pokemon Go has registered huge success since its release in 2016, so it comes as no surprise to see another Pokemon game enter the fore in 2020. This time, though, we have a puzzle game on our hands as you sit in a cafe that only serves Pokemon, all while conquering puzzles and making dishes and drinks for a variety of Pokemon who turn up. If you're good at it, you can then expand your business and allow even more Pokemon into your cafe. A free game which is bundles of fun, Pokémon Café Mix will keep you entertained for hours on end. 
One-Punch Man: Road to Hero 2.0
If seeing off various monster attacks if your sort of thing, then the chaos of One-Punch Man: Road to Hero 2.0 could be right up your alley. Based on the popular anime series, the game is centred around leading your team as you collect cards and learn special moves while you see off monster attacks and make your way through the game. The game also has a player-versus-player mode, which is always a nice addition if you fancy playing with friends or family. Overall, if you like anime and constant mayhem, then you'll like One-Punch Man: Road to Hero 2.0. It's brilliant.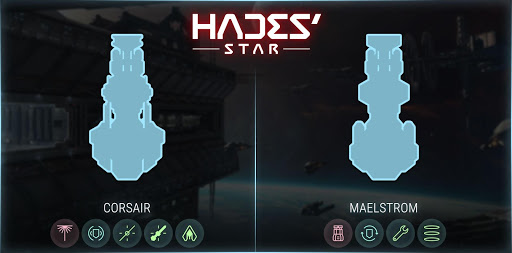 Hades' Star
(Image via https://twitter.com/HadesStarGame)
Fancy leading the charge of a star-spanning empire? That's exactly what Hades' Star is all about, as you expand your rule and build upon your foundations with additional new chips, trade routes and missions. Alongside this, the game also enables you to come into contact with other empires – which are led by other players just like you – where you'll then team up and defeat the nasties around you. Hades' Star is damn fun, all right. 
Flipping Legend
Flipping Legend is fairly hard to pin down with a solid explanation of what it's about, because, in reality, it's just a creation full of all-round craziness as you flip from level to level, all while taking out various enemies and learning new abilities with every piece of gold that you earn. Players also have the option of unlocking new characters and their abilities the further they progress through what is an incredibly mad and entertaining creation. 
Other games worth downloading are Monster Legends, Marvel Strike Force, Boris and the Dark Survival, Tropico and Horizon Chase.