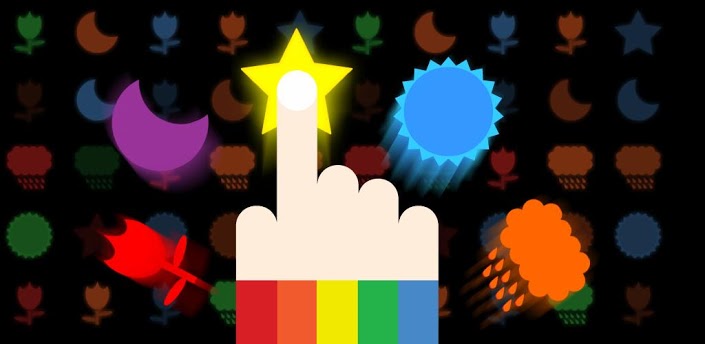 Part brain-training, part arcade. Deceptively simple and addictive.
Fast-Passed and on the go : with a typical game session lasting a blazing 20 seconds, this is the ideal casual game to play while you are on the go.
You will come back for more : You won't be able to put this game down until you beat your personal best… and then you will want to beat that too.
A simple and addictive game that tests your eye-hand coordination. With simply pressing the stars as fast as you can to beat your fastest time. Not exactly a brain puzzler with hard to pass levels. I'm pretty sure there's only one level. This might sound nuts to you, so let me explain…
There's types of gamers that go nuts then retry, retry and retry levels to beat themselves and friends. There are also a type of gamer that goes meh, it's crap. this probably isn't for you. Me? I set my best score on the first try. Kept getting worse and my hand shook for no reason, until I gave up after 7 in a row. No lucky 7's for me. I'll have another bash later and tell you guys if I beat it or not.      A fast paced game with no room for error, you'll likely love it or hate it . Everything runs well, the music is spot on, to build a bit of anxiousness, zero ads or IAPs (In App Purchases) it's free, it's fun, it's worth a few plays.
As always we have provided a link for you to download and enjoy, below.