UGOOS UM4 16GB Android TV Box Review
Having looked at Minix products in the past, I thought It best to branch and look at other popular Android boxes. This led me to the UM4 from Ugoos, the UM4 is running a RK3388 64-Bit Quad Core processor, 2GB of DDR4 RAM, and 16GB eMMC.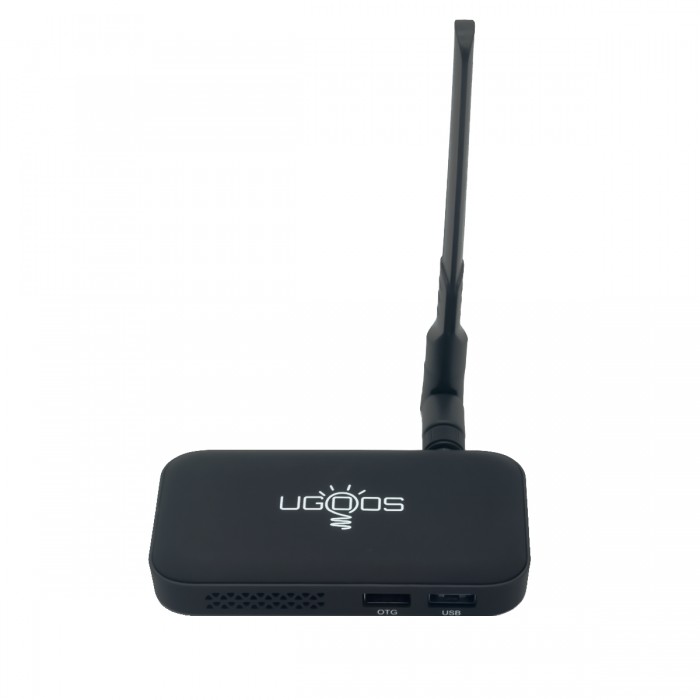 The UM4 offers support for Ultra High-Definition (UHD) 4K video playback right out of the box. This means you can get an incredibly clear picture, better image texture and a lot less pixelated than on regular high-definition signals.
The UM4 includes a dual band Wi-Fi connection with an external antenna to allow for maximum network stability. Firmware updates are available Over The Air (OTA), so you don't need to manually download and install new releases on your own. I have already had 3 updates over the course of using the box, Ugoos are renowned for their faith to updating older products with some boxes that are 2 years old, still getting updates.
The UM4 includes 1 USB 3.0 port, and 1 USB 2.0 port,  a wired Ethernet port, HDMI, a USB OTG port, and a TF card slot.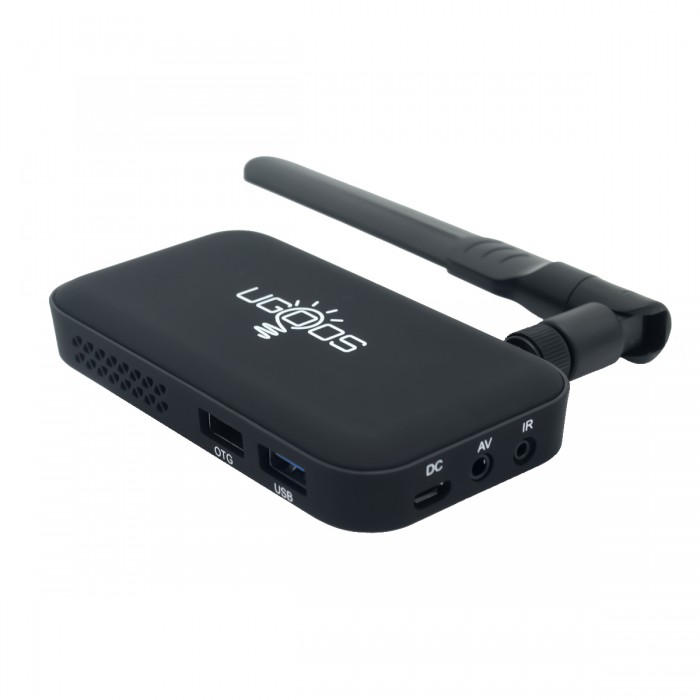 The casing of the UM4 is black, with a matte feel around the whole device, there is the Ugoos logo on the top. The rounded off corners remind me of previous Minix boxes I have looked at. The UM4 includes a Remote, which looks like those you get with a Roku. The remote is basic in terms of functionality, it feels good in the hand and works. The buttons have a good solid click to them.
The included accessories with the UM4 are the remote, power adapter, dual-band antenna, HDMI cable, power adapter cable and a USB cable. I have to say I was surprised by the inclusion of the HDMI cable, these can cost around £5, and not a lot of manufacturers include them anymore.
The UM4 played avi, mov, mp4 and mkv files perfectly. There was no loss in picture or sound quality. I thought a good test would be to push it to its limit, so I tried to stream a 2.5GB mkv over my network and play it using Kodi. The large file size, along with the network transfer caused some stuttering in the playback. That was the only downside to an otherwise perfect time using this box.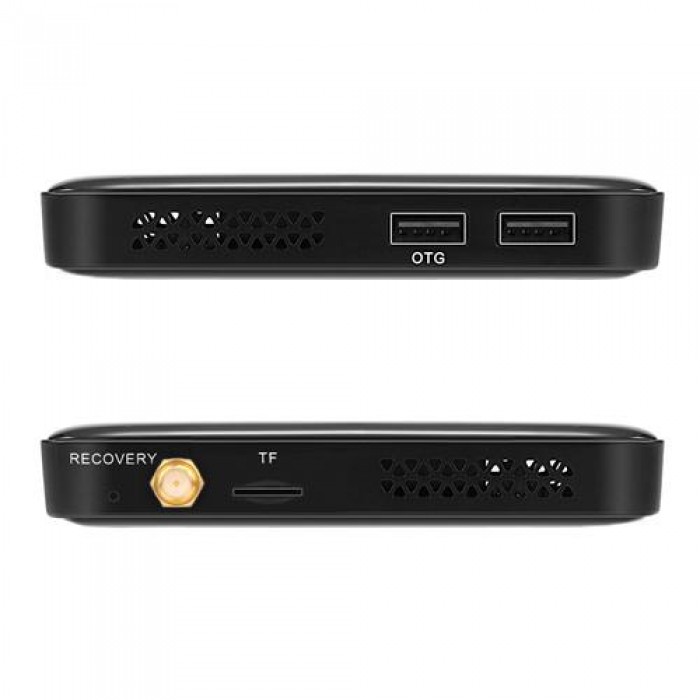 There are several utilities and cool extras included right out of the box, such as AirPlay, native Miracast, and the lovely Kodi. A nice addition is when buying you can ask them to load the Kodi with everything you need to get going, addons such as subtitles etc.
This is a good looking box. It's got great performance, where I need it. It can play movies and 1080p and 4K resolution.