Xtorm XB201 POWER BANK EXPLORE 10000mAh Review
Xtorm for me are a big name in battery innovation, they have systematically released product hit after product hit, and I was more then happy to look at their latest product. The Xtorm Power Bank Wireless 10000, is an 10000mAh battery in a small form factor and an included Micro-USB cable built into the battery. This completely removes the need to have a cable constantly plugged into your phone. All you need to do is charge it overnight, then grab it and go. You can then take out the cable and charge your phone.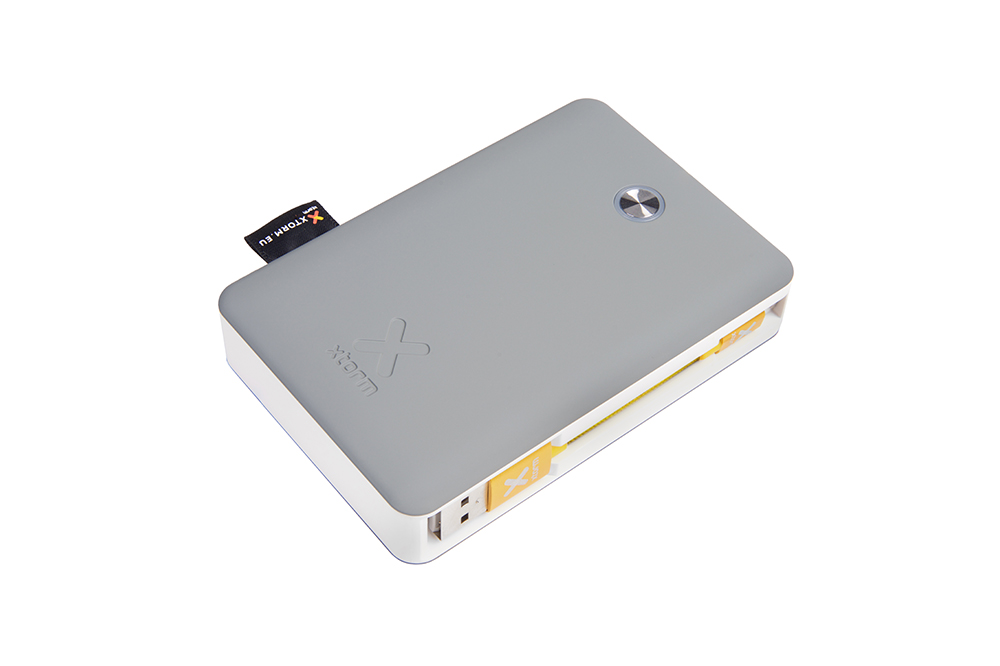 Unlike previous battery pack reviews we have done, this is a powerful 10000mAh battery with a built in cable, all in a small light package. As with any portable device, strength and durability is a massive positive, and with a hard protective plastic shell, the Xtorm held up to a lot of knocking about and the occasional drop. The rubberised top and bottom, means that it won't skid about on the surface you place it on.
On the front side of the Xtorm is a 5V/1A micro-USB port for charging the internal battery, and 2 output ports for charging devices. This means that in testing I could charge mine and my wife's phone at the same time. A metal circle on top has four leds around it, showing how much battery is left and when it's charging a device.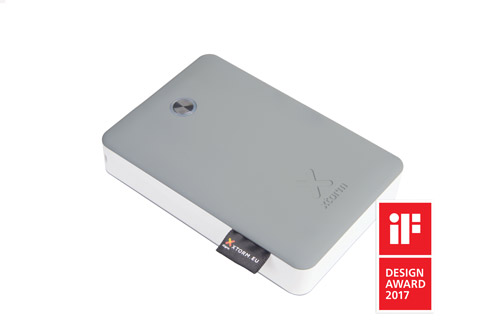 In terms of ease of use, it couldn't be quicker or better, all we need to do is press the on button and plug your phone into it. It will then signal a digitised noise to inform you if it's charging. I found it took about an hour or so to fully charge my S7 Edge. Xtorm claim around 4 recharges of smartphones and I managed to get around four and a half. The Xtorm also managed to hold onto a full charge for a month without dropping a single LED bar.
The two USB 2.0 connections are at hand, but this means having a cable, no problem! The Xtorm includes a USB cable, which is built into the device itself. It can then be pulled out and used on the battery, or on any other USB connection you'd need a cable for.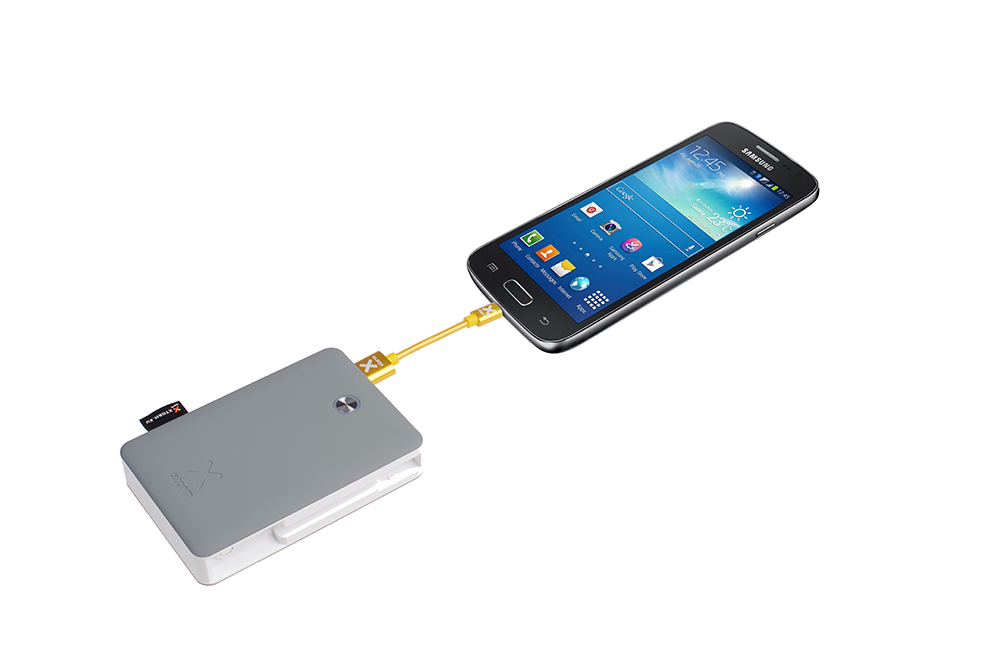 A cable integrated into a battery pack has huge advantages. Along with a small form factor makes this a great all in one device. The Xtorm Wireless Power Bank also manages to do all this while still being compact and lightweight. Check it out below: