Bobby Anti-Theft Backpack Review
The Bobby Anti-Theft Backpack is made by XD Design. I hadn't heard about this backpack until I saw a guy wearing one whilst cycling in London. It's made from cut-proof material, features hidden zipper closures, and even secret pockets. It also has a nifty little USB charging port in the strap.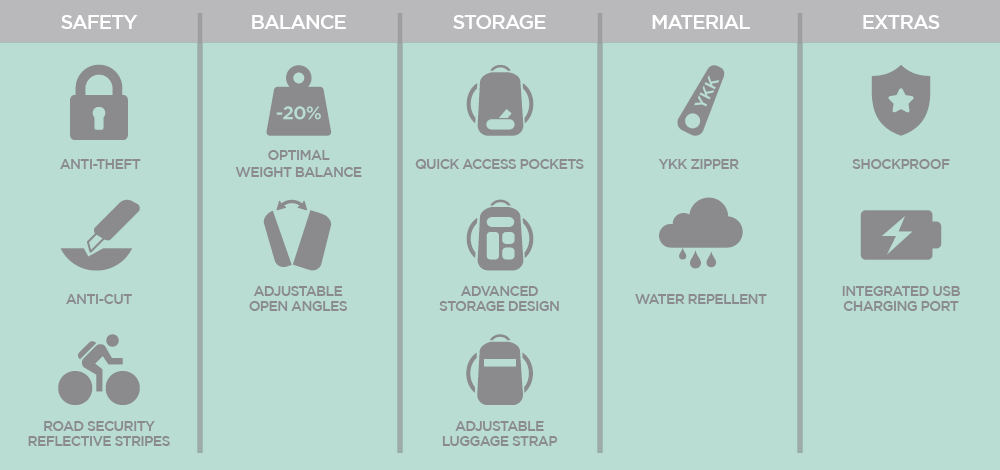 The anti-theft features are a pretty big selling point, and not something I have seen promoted in other bags. The fact that the bag is made from cut-proof material and features no open pockets, this is gonna save you from a range of pick pocket attacks.
The Bobby also features Optimal Weight Balance, which means that you can pack it full and it should feel light. Which in practice did work, I was able to fill it with a laptop, my lunch and a water bottle, and it felt lighter than when I put the same stuff in another bag.
This should be featured on the next Bond film, as its got more hidden pockets then Brosnan's blazer. Which meant I could store all the little things I carry around like keys, change, cards etc.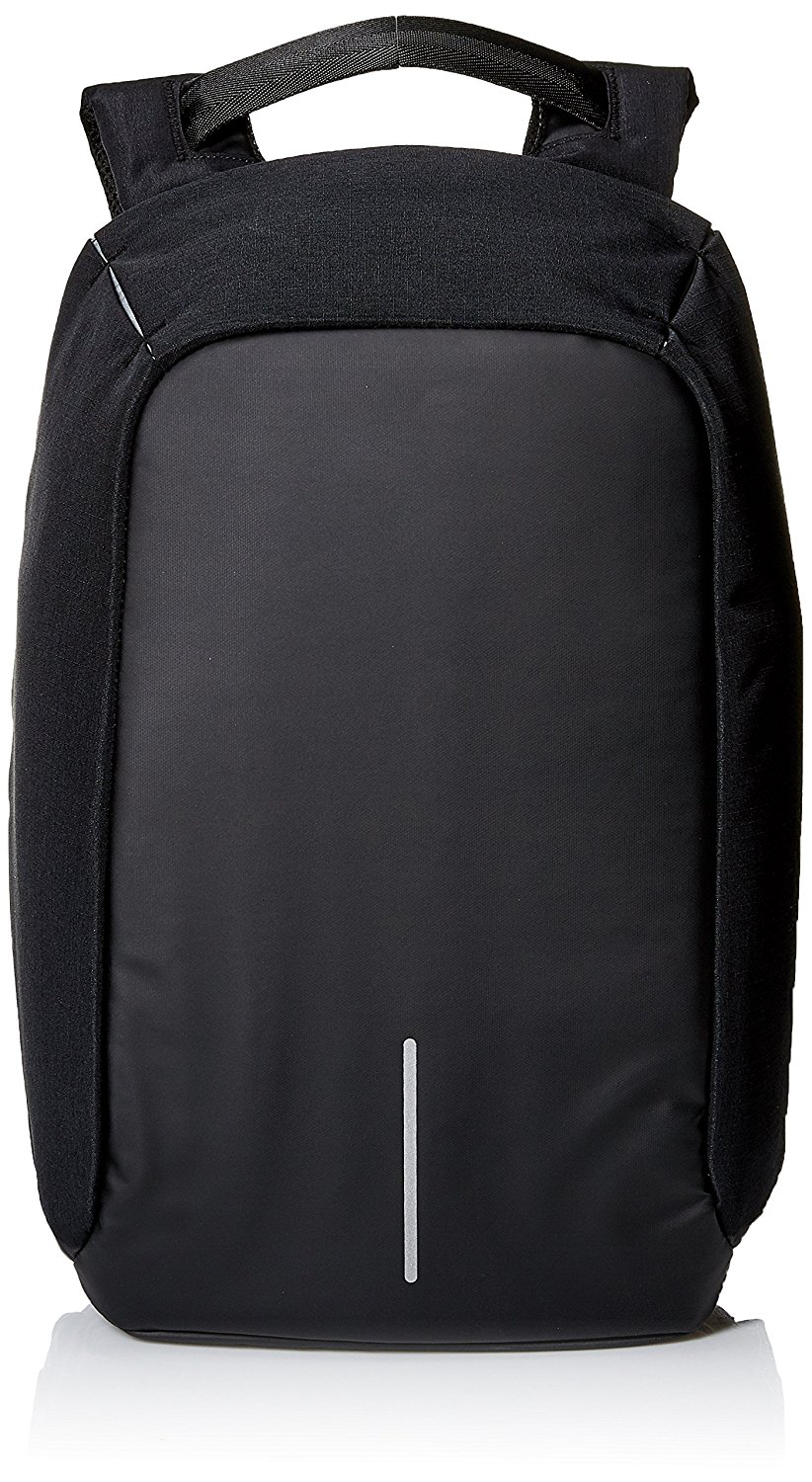 This Anti-Theft backpack is Theft Proof because of the Hidden Zippers, making it impossible to enter into the bag while wearing it. There are also 3 hidden pockets on the sides and back, very easy accessible for you during use, but impossible for thieves to see or get in. These hidden pockets are great to store your phone, wallet or Passport. There is also a luggage strap on the back to fit the Bobby over your trolley during your travel.
A USB charging port is integrated on the side of the backpack, making it possible to charge your phone while on the go without opening your backpack. Simply charge your power bank and connect it to the cable on the inside and you are ready to go. Reflective stripes on the front, top and shoulder straps make sure that you are always visible in the dark with 360 degrees visibility, keeping you safe during the evening.
The Anti Theft Bobby is made from 600D Polyester with Anti-Shock foam, several protective layers and a Cut proof PP Protection board, making it impossible to cut through the backpack. The shock proof storage design of the backpack is made to relief the pressure on the spine and lifts the weight off your shoulders with an extra 20%. The special inside shockproof storage design includes compartments which hold a laptop up to 15,6″ and a tablet up to 10″ with a total content of 13L.
The entire backpack is water repellent and with all the above mentioned features you have the safest, most comfortable and convenient backpack to take with you while traveling, going to school, for business, Leisure or commuting to your work. We want to you Worry Less and Live More!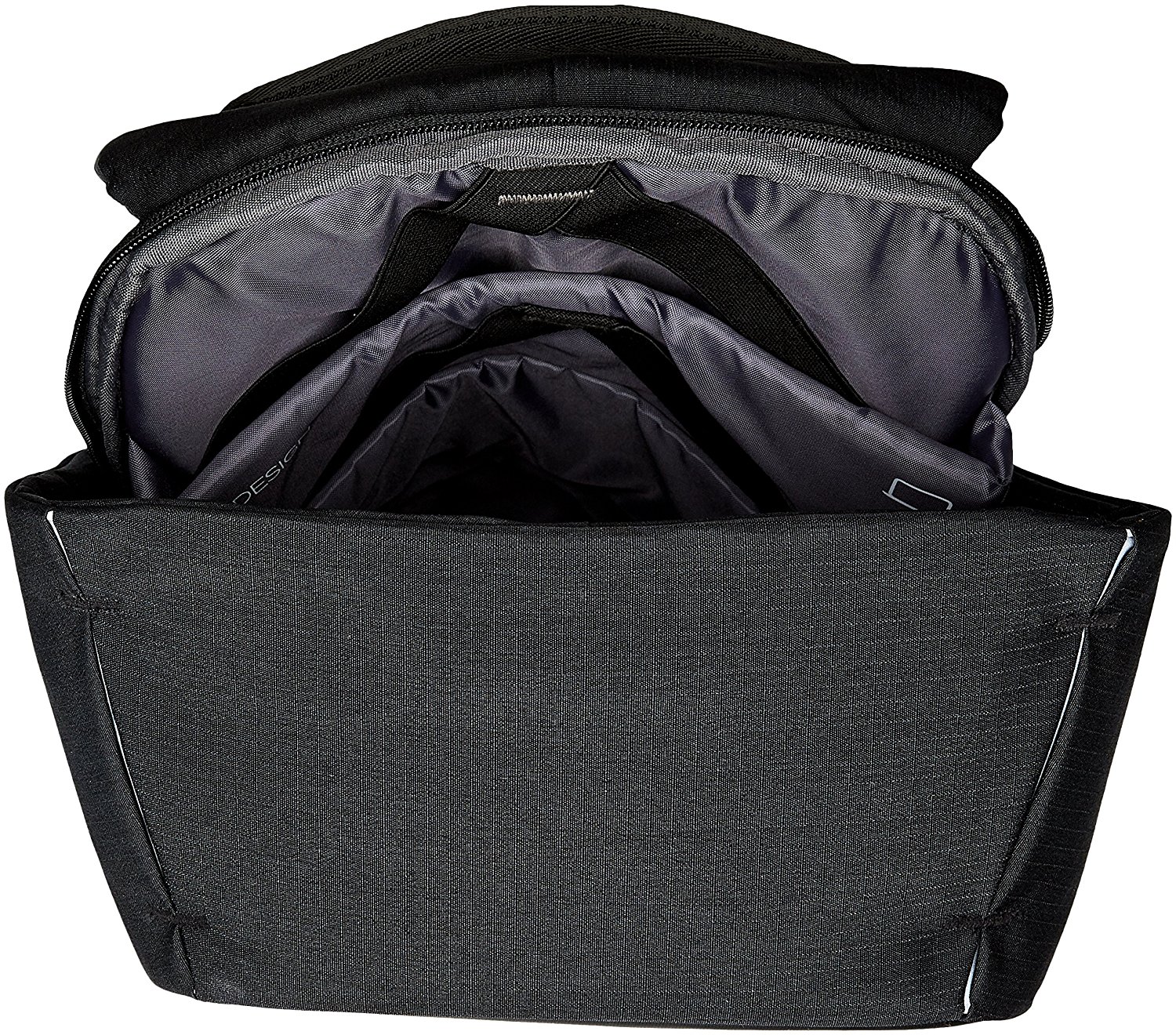 This is a big backpack. I was able to fit in my 15-inch laptop in it and any power cables, but there isn't really much space in the backpack itself. I tried to roll up my hoody and place that inside, and it catches on all the inner pockets, and makes the bag unable to be closed. This to mean feels like a commuter bag, definitely not a weekend bag.
I would really recommend this bag for anyone commuting up to London, or any big town. The bag is great for laptop and other work things.