In our latest charging solution review, we're taking a look at the Trio 3-in-1 Dual USB 3.4A Car Charger from Promate.
The best consumer accessories are those that make your day-to-day grind that little bit more convenient. Something that is easy to use, is reasonably priced and does what you expect from it is what I wanted when the guys from Mobile Fun sent me the Promate 3-in-1. I need my devices charged on the go, often i forget to charge overnight and grab my gear and run out the door. This charger lives in my car now and offers a fair bit of battery charging in not so much time. Im sure I'm not the only guy with a phone, vape and smartwatch running 24 hours a day 7 days a week….
Simple to unbox and install, you'll be familiar instantly with the USB-C, Micro USB & Lightning connections. There are also two standard USB ports with cables not included. I'm sure you have loads lying around already anyway. So that's a total of 5 ports for your charging requirements. Not bad!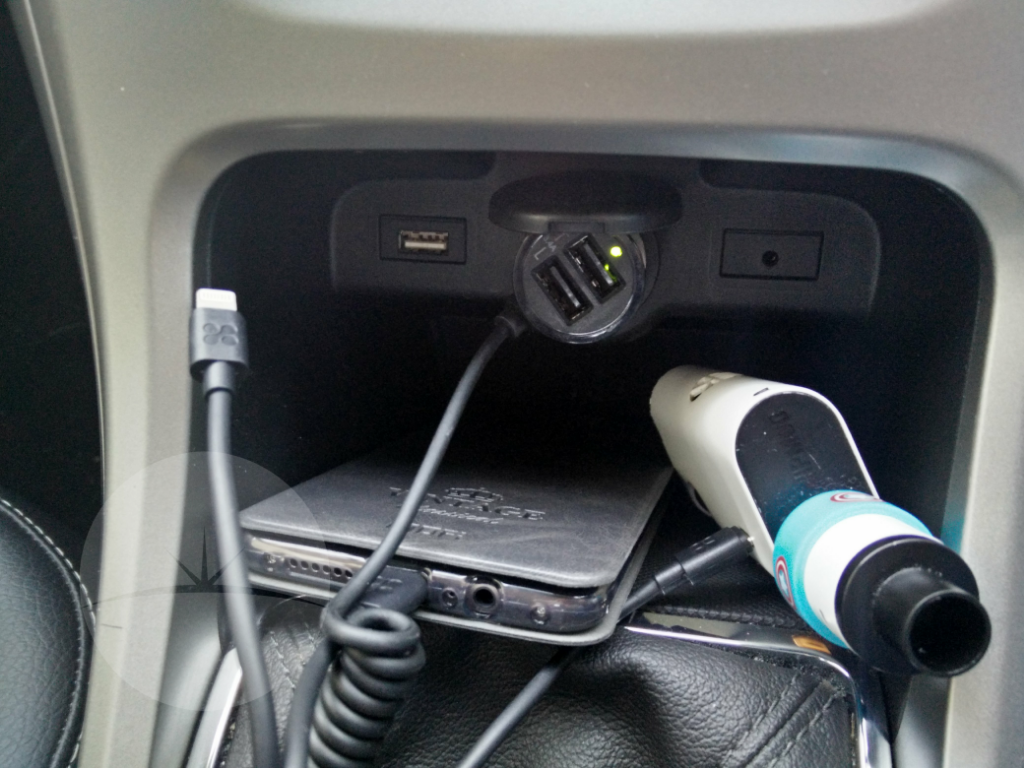 Simple to use too… Plug in and try to organise your gadgets so they sit in the correct postion with charge port showing correctly. All devices / storage areas / holders / coin holders / cigarette lighters are different. You'll notice the picture above isn't exactly tidy looking but suits my needs. Shown is Oneplus 3T and a Kangertech Dripbox. I've used the USB-C and Micro USB connections.
Specs and listing info
3-in-1 connector fits virtually any smartphone
Dual USB ports for universal compatibility
Supports 5 devices charging simultaneously
Coiled cable
Light, compact design
Over-charge & over-heat protection
Input: 12-24v
Output: 3.4A
Input interface: Car lighter adapter, Micro USB connector, Lightning connector, USB-C connector
Output interface: 2x USB ports
You'll have noticed the 3.4 amp output by now. That really isn't a lot divided by 5 ports if you're going to Charge All Tha Things. There's no Dash Charge nor Quick Charge either. Probably best used in an emergency scenario. Granted the cords are reasonably long to place where you need and the Promate Charger Trio 3-in-1 Dual USB 3.4A Car Charger has been reduced to £15, that's 50% off. Would I recommend this charging solution? You bet! There's no bells and whistles, it charges what I need and fairly quick also. This could be a great stocking filler for your husband, wife, girlfriend, boyfriend or it's complicated other. Order soon to receive before Christmas. NOW ONLY £14.99