Review: Groov-e Motion GVBT300BK
We're back with another headphone review for our readers, this time we'd like to share our opinion on the Groov-e Motion (GVBT300BK.) Marketed at the sports or fitness consumer. The Groov-e Motion offer a sweat proof finish so you can wear these at the gym or out running. Queue up your favourite workout tracks on Spotify and hit the treadmill for your daily 5 K run. (Or sit around drinking Kool- Aid and take selfies of yourself. Which seems to be more of a thing these days.) I'll be the first to admit I'm not a massive fan of this particular style of headphone but I'll give my honest opinion as always. Personally I prefer an in-ear or over-ear depending where I am. I don't hit the gym much now at all but always used in-ear when out running.
You'll be familiar with the design already. The band goes behind your head and kind of hook over the top of your ear. The Groov-e Motion sit at your ear. Not over, not in. Built through-out in a durable black plastic, you'll also be aware these aren't exactly top of the range headphones. Just under £35, there's a massive market here at this bracket, we understand who Groov-e's customers are. The silver finish on both ends looks pretty good, although it seems to be plastic too. Given the price and design, these'll take a fair bit of abuse. You can fire them into your gym bag or drawer at home. They'll take a knock or two for sure.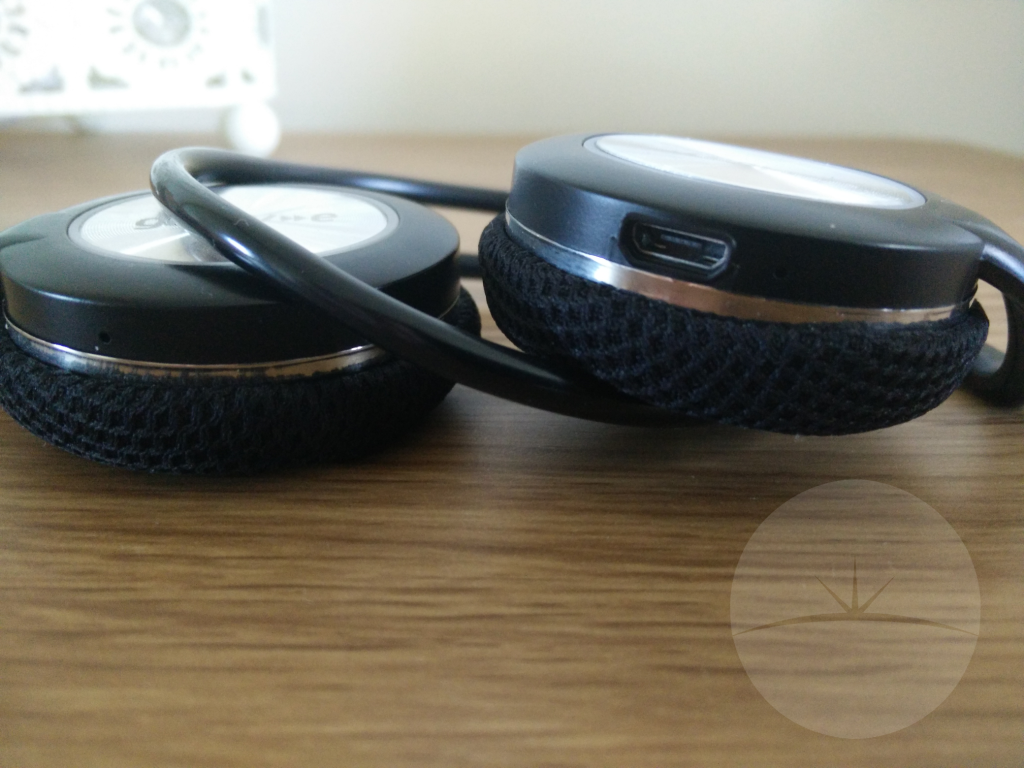 I honestly found the Groov-e Motions sat at my ears very well considering. I was expecting them to move around a lot because they don't seem tight at the top of the ear, nor, does the band at the back feel tight. I'm not sure how anyone with a massive head, or a really small dome would manage. Very easy to pair at first use too with the simple pairing mode. Big pluses already here for these budget "sports headphones".
Sound quality isn't awful either. Certainly loud enough for day to day use, with a tight clear bass. Fuzzy at the high end with a fair sound stage would be my opinion. Seeing as the headphones sit at your ear, expect people 5 seats down on the bus to hear your tunes. Leaky as an old shed roof, I'm afraid. Maybe in a busy gym or hitting the roads jogging this wouldn't really be an issue anyway.
Specifications:
Bluetooth Version 4.1
Bluetooth Profile A2DP 1.2 / AVRCP 1.4 / HSP 1.2 / HFP 1.6
Receiving Distance 10M (open area)
Loudspeaker Output 15mW
Driver Unit 30mm
Impedance 16ohms
Frequency Response 110Hz – 20Kh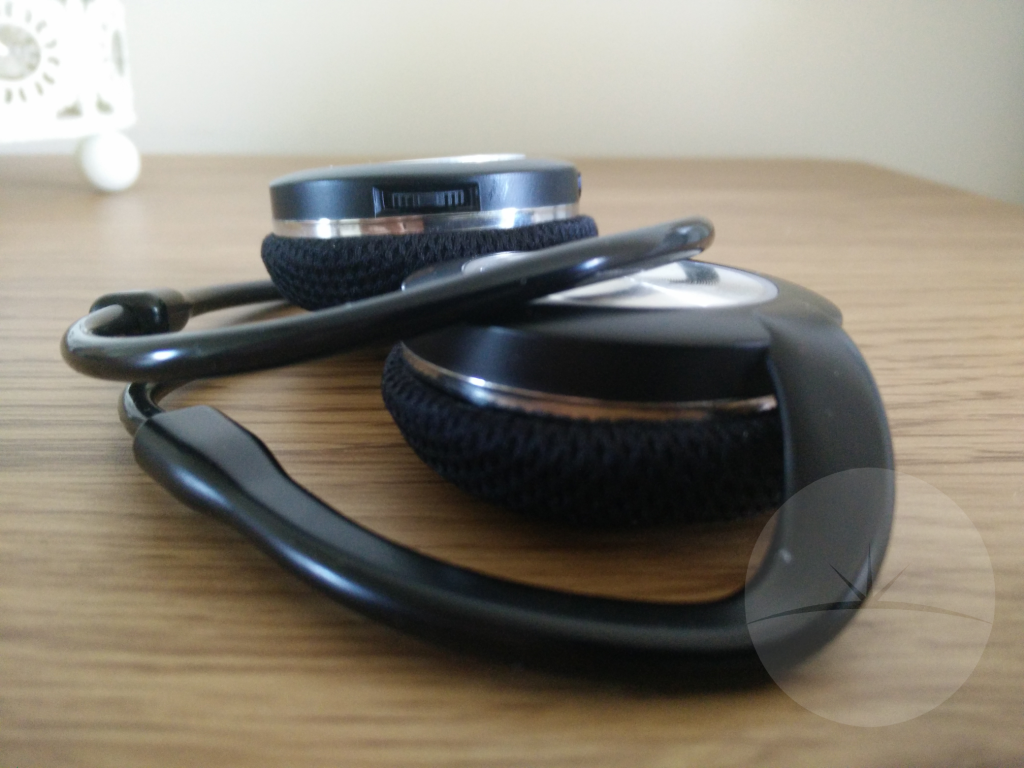 Zero issues with the Bluetooth connection, drop outs will happen between rooms or from around 8 meters away as the specs mention. Battery life has been pretty stellar with around 8 hours of playback and takes 3 hours to charge from flat via Micro USB.
The controls are a bit hit and miss for me. There's a half dial on the right earphone which forward skips with a long press and turns up via short. Skip back and volume down is the same scenario except in an anticlockwise direction. Read the instructions included in the box or just use your phone or device you're playing from.
You could wear the the Groov-e Motions for hours and hours and hours. They really are that comfortable. I suppose the listener isn't actually "wearing" the headphones, they just kind of sit there. That soft foam finish is great for long periods of use and I was very surprised actually.  Offering fantastic comfort and an average audio experience, the Groov-e Motions make a great accessory for hitting the gym after work, or jogging in the morning. Throw them in your bag or in a locker, the battery will last for 8 hours. Priced at £34.99 direct from the Groov-e website..
Use the banner below to purchase;