If you like to try new recipes or are on a restricted diet then a good kitchen scale is essential. This stainless steel model includes a 5 kg bowl and lets you easily weigh your food with digital accuracy.

It comes in a cardboard box along with an instruction leaflet and 2 standard AAA batteries fitted in the compartment within the black plastic base.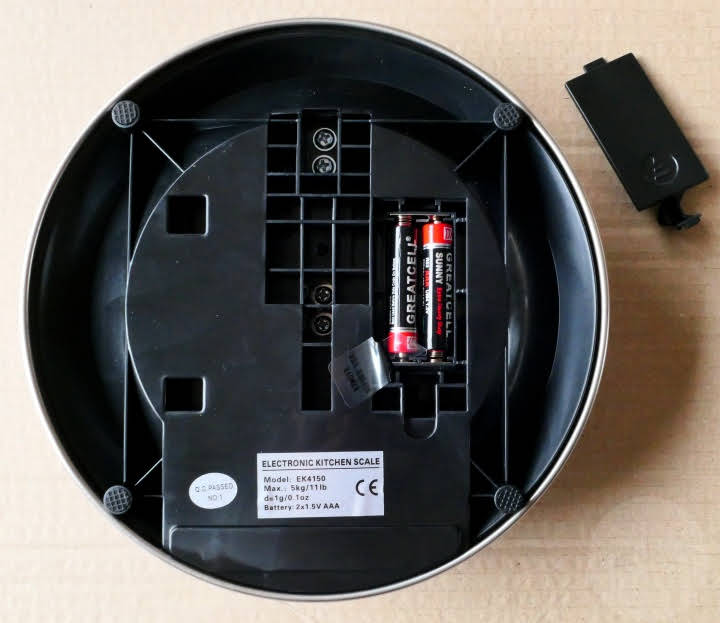 The scale has a flat round surface with a white backlit LCD digital display at the front which includes readings for the weight, timer and ambient temperature. At each side are buttons for on/off, tare, timer and selecting measurement units. Having a built in kitchen timer is pretty handy and you can use the tare button after placing your bowl / ingredients on top to reset the reading to zero.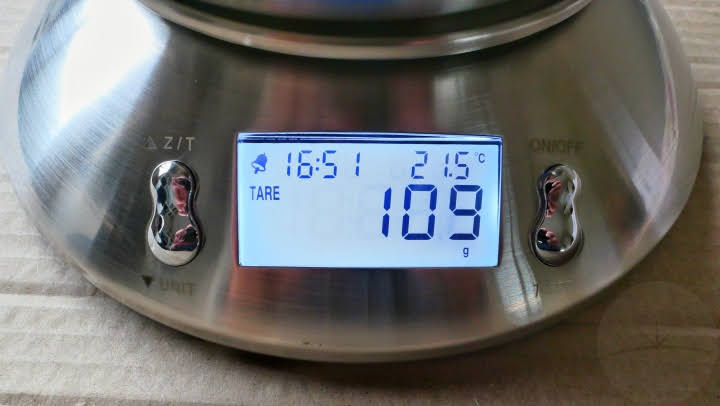 The display is easy to read and I found these scales to be very precise and sensitive enough to pick up even tiny changes in load (with accuracy to 1 gram). When not in use it automatically powers off after 2 minutes to save the batteries.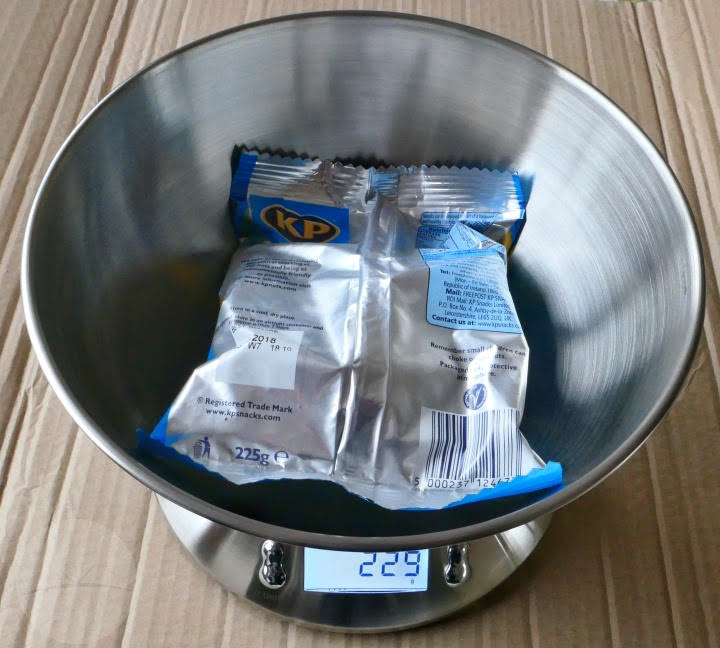 Currently selling on Amazon UK for £12.99, this is an inexpensive, well made and nicely designed kitchen scale. I can recommend it since it's simple to use, looks great and allows you to accurately weigh your ingredients.
In the UK you can pick one up from the Amazon link below…