Solo Crosby Backpack Review
Solo.net isn't a company I have heard about, but I loved the look of their Crosby Backpack. This backpack is for the tech obsessed commuter, who needs space for their laptop, tablet and protection for their more valuable tech.
I was impressed by the initial look of the Crosby Backpack, I had been sent the black colour, and it looked cool and professional. It's a slightly bulky bag, but when you open it up, you can see most of the bulk comes from padding and pockets. Every inch of pockets and compartments are padded. It offers great piece of mind when it comes to packing your tech into a bag, as bad things will happen, and you need to make sure you are protected.
There are pockets galore on the Crosby Backpack, more then I would care to count. The front pocket, contains various smaller mesh compartments which allow me to store various items. The back compartment is big enough to store a 17″ laptop, and with the huge amount of padding at the bottom I had no fear of placing the bag down with a little bit more force than normal.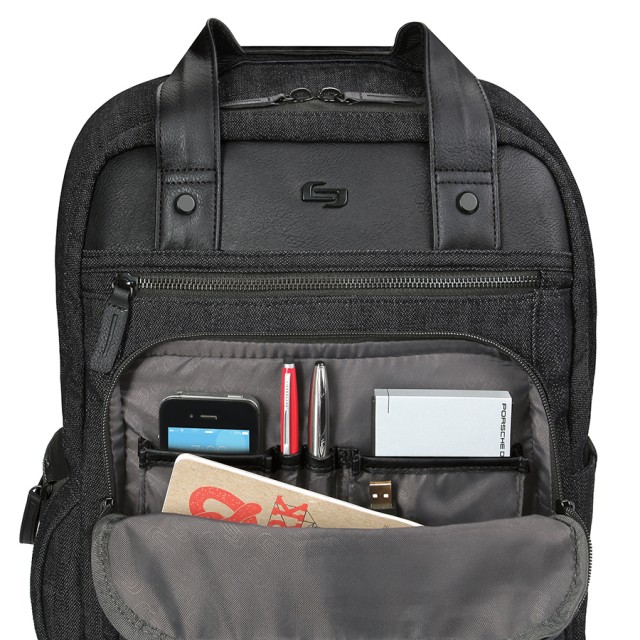 The comfort level of the Crosby Backpack is up for debate. I found the bag incredibly comfortable, using it for a couple of weeks, with my laptop and charger. I then lent it to a mate for a week, and he came back saying the straps were too thin and become uncomfortable. So I think it all comes down to the weight put in and the user's preference.
Features:
Fully padded 15.6″ laptop compartment
Internal iPad/ tablet pocket
Quick-zip side pocket
Front zip-down organizer section
File compartment
Padded back and shoulder straps for added comfort
Lightweight
Cotton/ vinyl body
Body size: 16″ x 12.5″ x 5.25″
Weight: 2.3 lbs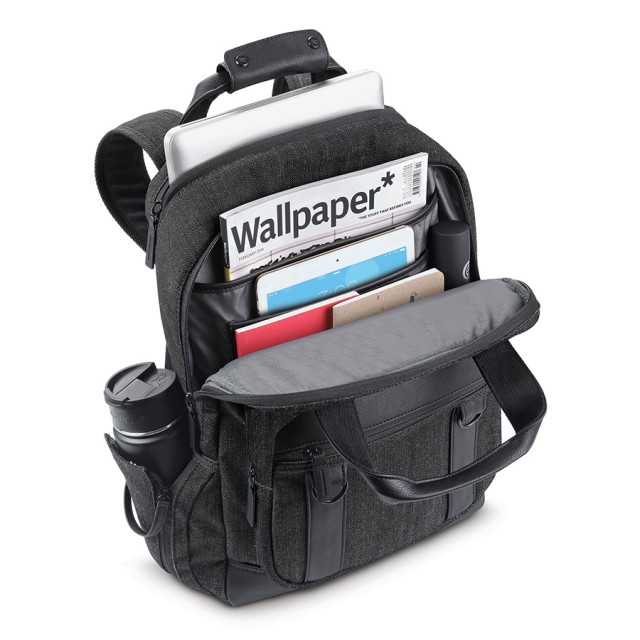 At £79.99, the Crosby Backpack isn't cheap. But its not a huge investment into what I think is a great gadget bag. This could easily fit a laptop and a couple of days worth of clothes. Overall I recommend this for the professional commuter, who is travelling a lot, and carries a couple of different tech devices.