Worn over one shoulder (like a bandolier), RiutBag Sling is a secure zipped pouch that provides easy access to your valuables while you travel.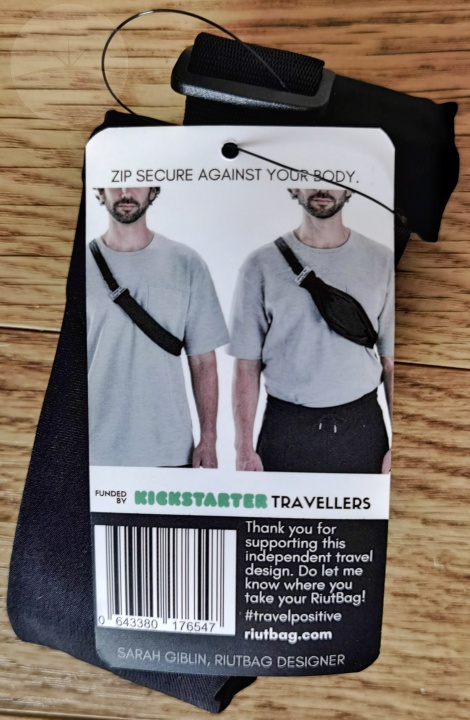 First appearances would suggest that the long, slim shape of the pocket on the Sling wouldn't hold a lot. However the light material is quite stretchy allowing it to conform to the shape of the contents and actually hold quite a few items – maximum rated capacity is 2 litres up to a weight of 1.5kg.

The sturdy strap can be adjusted between 90cm and 150cm, giving a good fit for kids and adults alike. We'd expect the Sling to withstand plenty of abuse as it's machine washable and the materials seem good quality with strong stitching. The metal zip also seems sturdy and runs smoothly.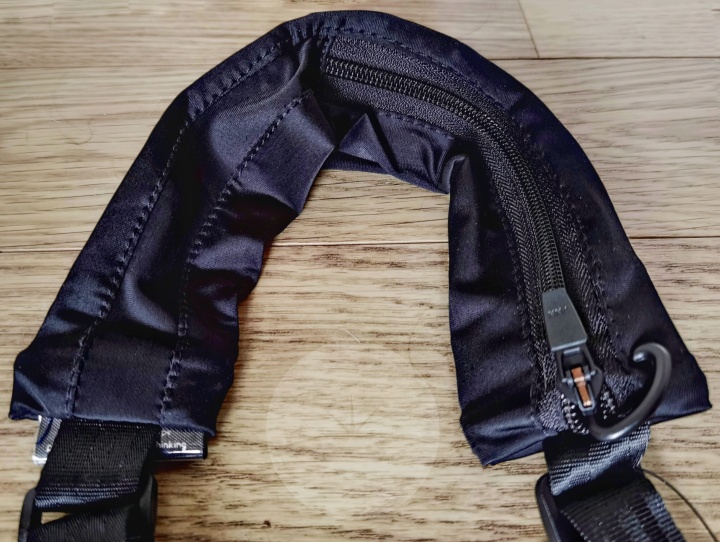 We'd say the Sling would be closest in function to a bag so notorious that it's known by many names. A small bag to hold things like your phone, keys, wallet or passport can definitely be useful on your travels, regardless of whether you like to call it a bum bag, hip pack, waist pack or fanny pack.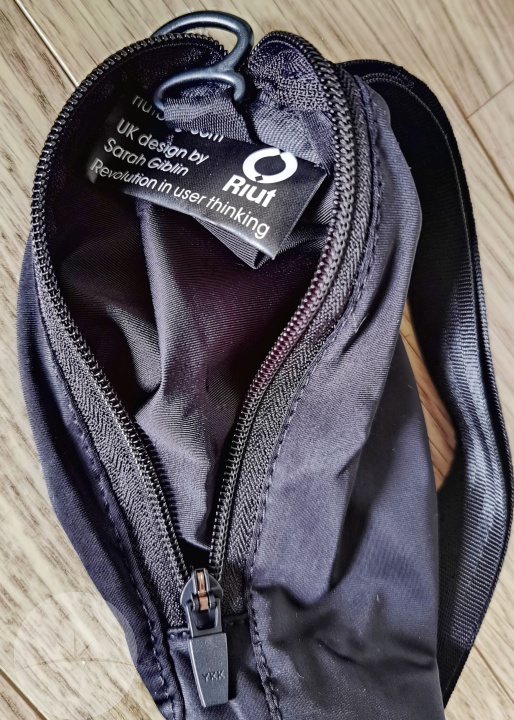 The Sling however, addresses a couple of common issues with these kind of bags. Namely that many will not consider them to be the height of fashion and they also tend to be an easy target for thieves. The discreet black fabric of the Sling is fairly inconspicuous – especially when worn along with a backpack or under a jacket. It has a hook for securing your keys and it's also intended to be positioned with the zipper facing inwards to deter theft.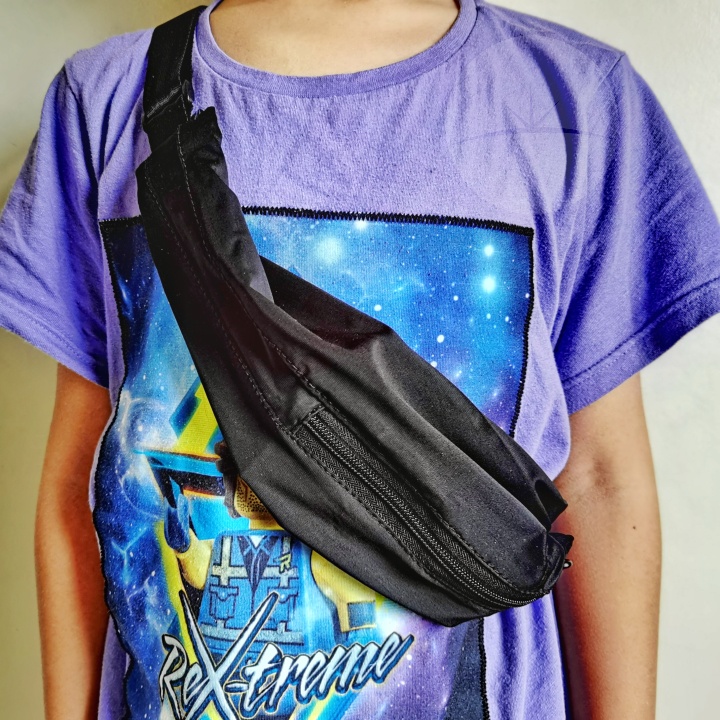 The design of the RiutBag Sling makes it more convenient than a backpack for carrying a few small items while keeping them secure and always at hand. It has loads of potential uses, from travel (like navigating airports with your travel docs) to carrying your water bottle or valuables while cycling or hiking. At £29 it's reasonably priced, but as a security product we'd like to see this beefed up in the next edition with features such as RFID blocking or cut resistant fabric.
To get more details or place your order, follow the Riut website link below…