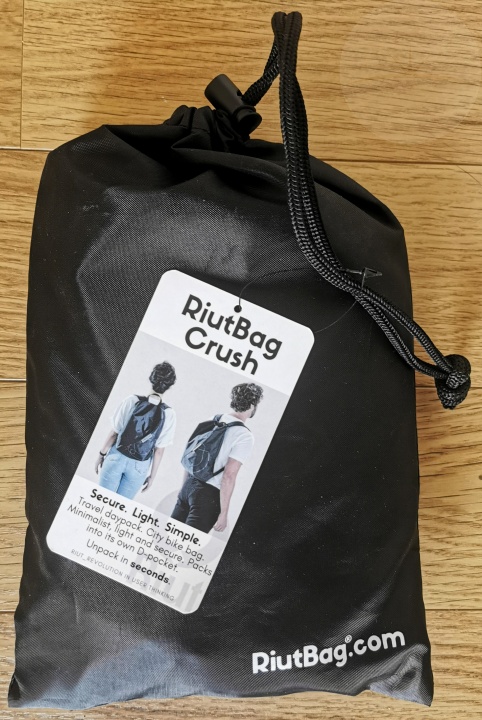 RiutBag Crush folds out from a neat little pocket to give you a 13 litre backpack that's strong, showerproof, lightweight and secure.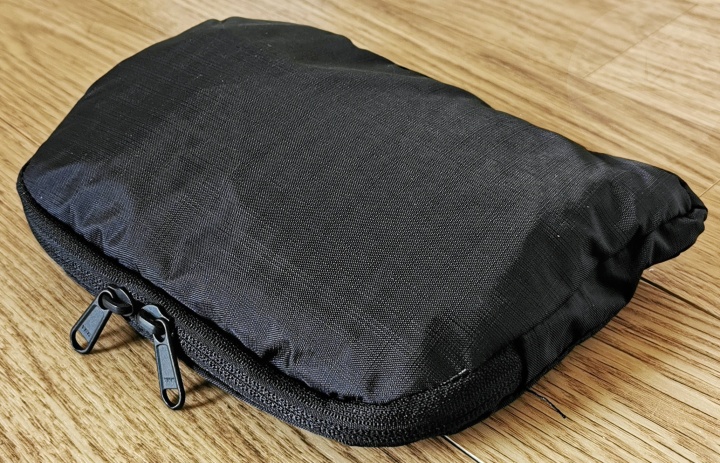 Crush comes packaged in a small drawstring bag, folded up in its zipped D-pocket form. Weighing just 240g, this little pouch is small and light enough to slip into the pocket of another bag. This makes it ideal to pack with you when travelling (in case you need additional baggage). Despite being so lightweight, it's actually constructed from double layers of ripstop nylon that ensure this backpack is both strong and water-resistant.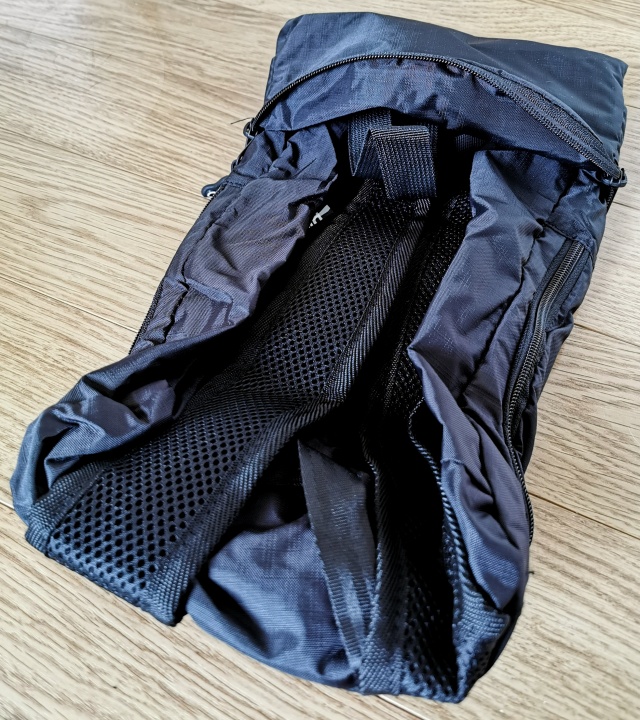 Open the zip, unfold it's contents and the D-pocket then turns inside out to double as the front pocket of this small backpack.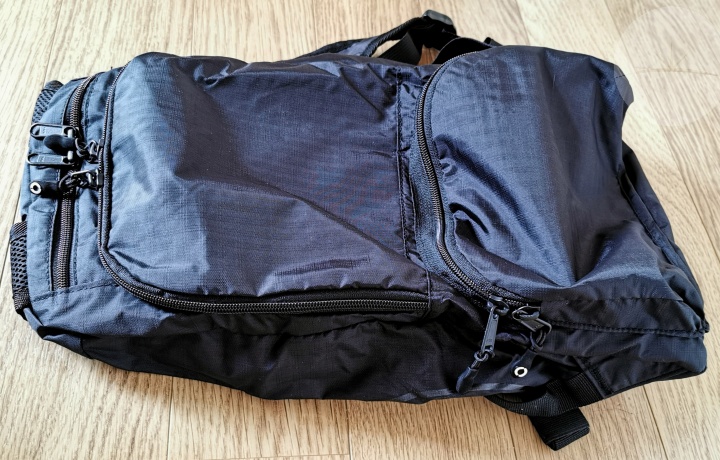 The design is like a cut down version of the RiutBag X35 that we reviewed previously – a similar minimalistic black exterior, green inside lining and pocket openings resting against your back for added security while in use.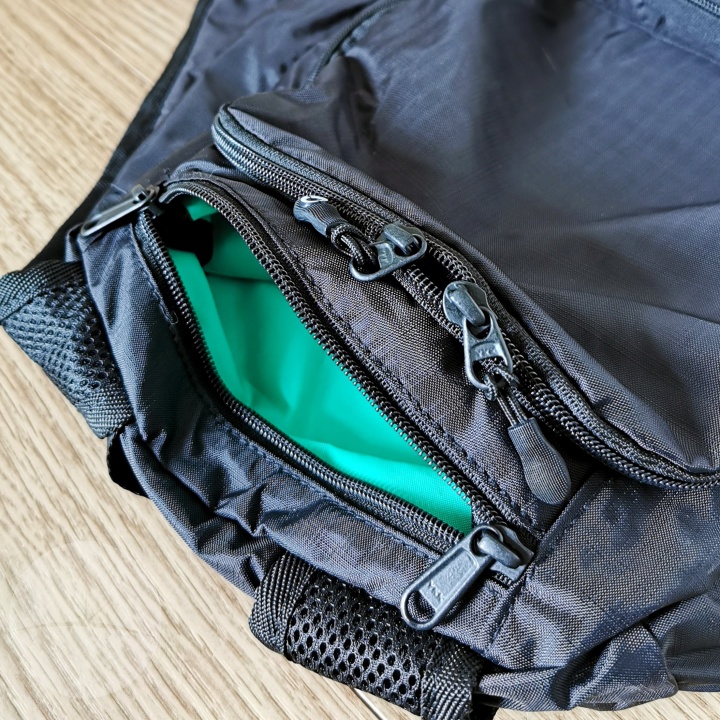 Along with the front D-pocket there's a small zipped pocket near the top, plus the main compartment zip. There are no other pockets (none at the side or internally) and so compared to the X35 you're getting a lot less capacity and storage options for organising your kit.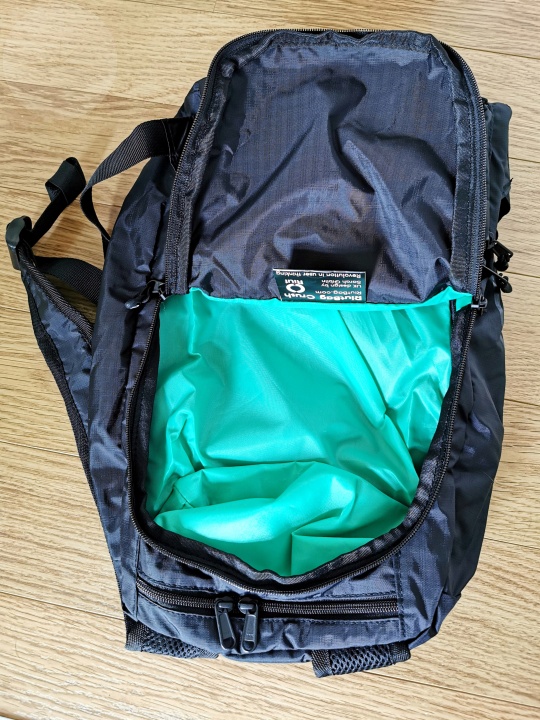 The straps are fairly slim and there is no padding to speak of since the intention is for this to be a handy little pack that will carry a few items. It's not really up to being used for a laptop or as your only luggage on a trip.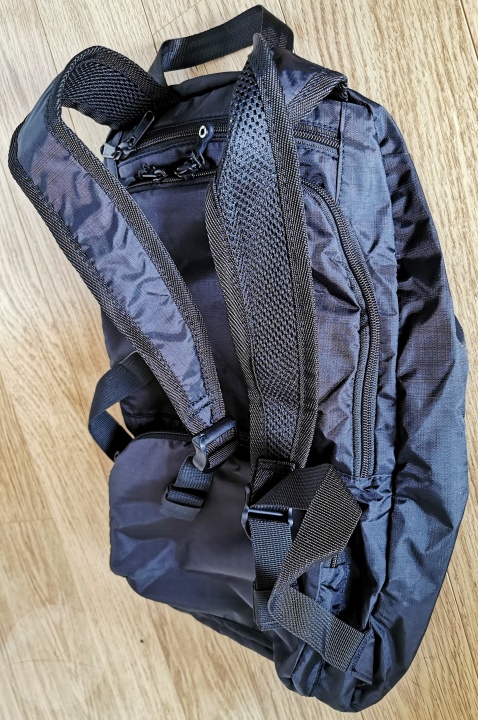 Overall RiutBag Crush seems well put together with metal zips and precision stitching. As it's so light we had no problem getting a comfortable fit. The inward-facing zips are a good security feature and we love the portability you get with it's ability to fold up inside one of its pockets.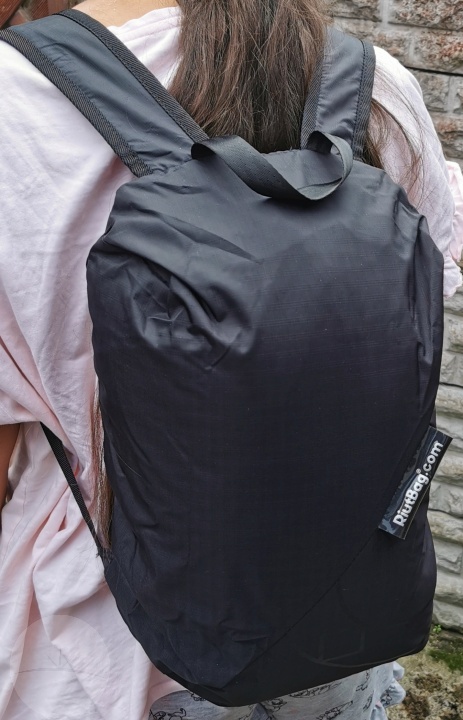 At £49 it's an inexpensive, well made, comfortable and lightweight security backpack with a foldable design that makes it ideal to carry for emergencies. It'll also be well suited for use when cycling or as a general use day bag.  Follow the Riut link below for more details…