Now that the year is coming to an end, we thought it would be a good idea to pull together our reviews and give our top 5 accessories of 2015. If you're an active follower of the site, you'll be aware we review a lot of accessories these days. Companies want their products showcased on droidhorizon, every day we receive lots of requests and are extremely busy bringing more content to the forefront. We work closely with big accessory companies from the USA to China, Upton Scudamore to Coleraine, Union City to Copperas Cove…
In no particular order, here's our Top 5 accessories of 2015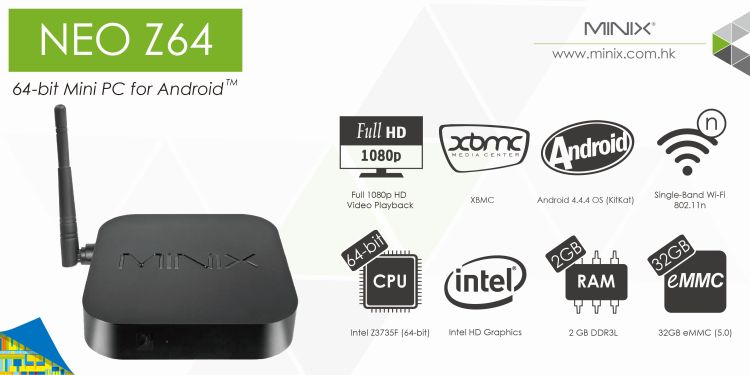 MINIX are a good guy company in my eyes. Each box I have been sent has been great, and I haven't had a single issue. This month Minix announced the latest addition to their device lineup. It comes in the form of the Minix Neo Z64 Mini PC. This name is fitting as this small device rocks the stability of Minix with PC-grade performance.
Currently the MINIX NEO Z64 is available in two variants one with Android 4.4.4 pre-installed, while the other with Windows 8.1 for £116 and £137, respectively. When looking at the prices bear in mind that the Windows box does include an OEM license for Windows, which I think is pretty darn good at that price tag and both include a remote control. The Windows box is also future proof, meaning it is Windows 10 ready.
I found the MINIX NEO Z64 to be a solid choice it handled any multimedia tasks I threw at it. While the specs may not be anything spectacular, the level of freedom to choose the OS is impressive and the built-in Intel HD graphics chip is more than enough to power Android gaming. I tested Steam on the Windows variation and found it capable of playing a large number of games without any issues.
The Android box also includes an FOTA system, meaning any updates are pushed automatically to your Android box. This brings with it new features, stability and any bug fixes. The Android 4.4.4 OS runs flawlessly and is almost vanilla except for a couple of Minix additions. There's little to no bloatware installed and the Metro launcher works really well on my big screen tv.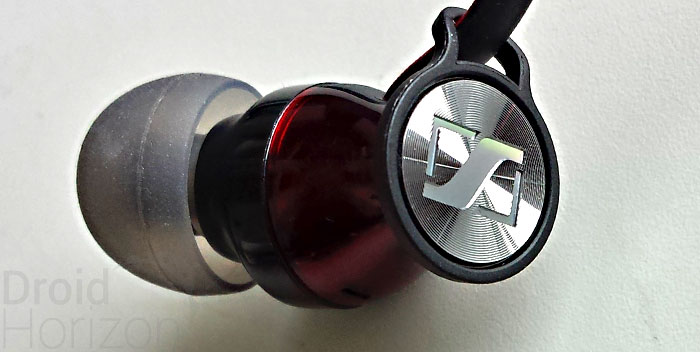 In the past we've praised the few audio companies that have removed their Apple shaped blinkers and produced wired headphones with in-line controls that are Android compatible. The failure of Android device manufacturers to completely agree on a standard has made doing so more complicated than it need be, but the Android market share is becoming impossible to ignore. It's therefore no surprise that big names in audio like Sennheiser are now getting in on the act.
In addition to their Apple (A) versions of their wired headphones, Sennheiser are now producing a G version which stands for Galaxy. I can already feel the Samsung haters closing their browser tabs, but hold off as these earphones also work with devices from other manufacturers such as LG, HTC and Sony. If the Galaxy association offends then let's just pretend the G stands for Google and move quickly along.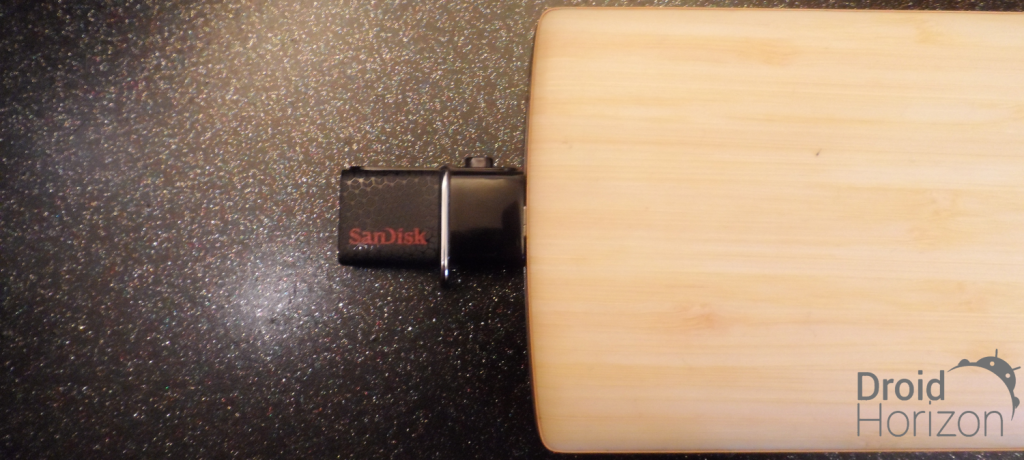 Early in the year Sandisk showed off its new dual USB drive at CES2015. With the amount of chatter about it from Android blogs its far from surprising it picked up an award for "Best Business Gadget". 92 days have past since then and one has finally turned up on my desk.
So have Sandisk just upgraded it to USB 3.0? Is it worth the upgrade? Let's find out.
For starters it looks very different from last years model as it's shorter, the texture is half patterned and half high gloss plastic separated by a metal lanyard loop. They have dropped the dual sliding covers and opted for internal sliding by using a small nipple on the side to firmly set the extended ports into place. One side is your high speed USB A male with your chosen GB size printed on it. The other side is a rather long male micro USB. It does look a bit silly when fully extended but there is a good reason behind this. Sandisk have listened to fans. Fans who use cases and don't want to remove that case just to use the USB drive. Their answer was to make it longer but it's good to know that you don't have to extend it all of the way if you don't use a case.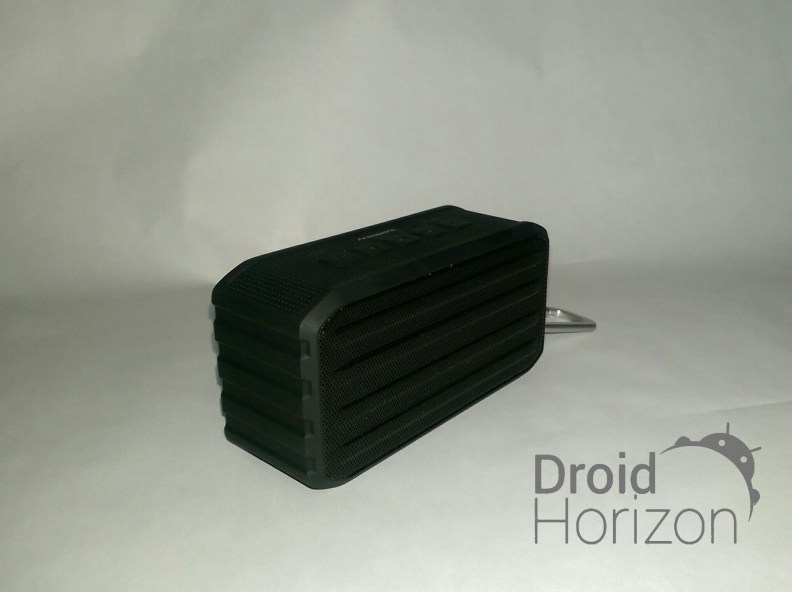 I've long been the kind of person who has either had a stereo at home or my headset while out and about and to be honest truly truly wished that Bluetooth speakers where a "Thing" when I was younger, the Arespark  AS200 is everything you could ever want in a portable speaker. It is moderately small but not too small and not too heavy but let's just say you'd notice it in your pocket.
My first impression when I opened it was actually one of delight, you don't come across many products these days where the packaging is protective and pleasing on the eye, with a thick layer of hard foam for protection and to keep it from moving around.
The outer shell has the non slip matte rubber feel to it and the speaker covers has a nice sheen to it which many of us have come a custom to with portable devices.
Out of the box you also get the fairly small instruction manual, a short auxiliary cable (headphone to headphone) and if course the micro USB charger cable the same that can be found for almost every phone that isn't apple which I was happy about as the last thing I wanted was the speaker to run out of juice and not be able to find the right cable .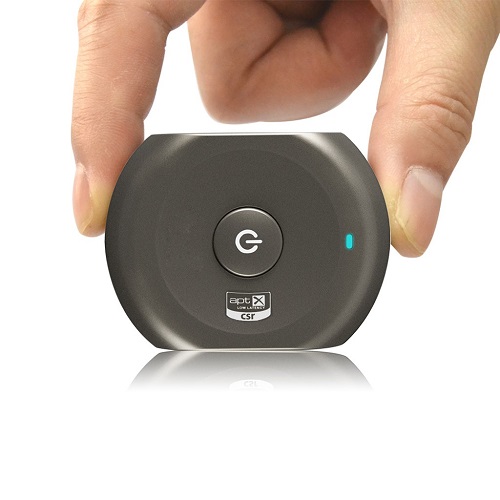 We've done quite a few reviews for Bluetooth receivers and transmitters here on Droid Horizon, like the Arcam miniBlink, the Mass Fidelity Relay and the TaoTronics High-Fidelity Transmitter, but the Saturn Pro is the first I've encountered being both Bluetooth receiver and transmitter in one small device. And when I say small I mean really small, only 50mm(L) X 37mm(W) X 13mm(H) and extremely lightweight too, less than 50g. It's so tiny it easily fits in my pocket, which makes it really portable. Perfect for parties and even for the gym.
I was a little surprised that there is no digital output on the Saturn pro, there's just a regular 3.5mm audio jack. And there's no NFC pairing too, unlike most adapters we reviewed. But I guess that with its small sizes, a cheap $49.99 price tag, and the fact that it's a 2in1 device, you have to compromise a little. On the other hand, most Bluetooth adapters can't reach the audio quality of wired devices anyway, because of the Bluetooth signal. But that's not the case with the Saturn Pro due to its aptX® low latency audio codec, which delivers a very impressive audio quality over a Bluetooth® connection, just like a wired device, so you get a pure wireless sound without compromising on audio quality.
The low latency means there's no delay like most other Bluetooth adapters, so the audio/video stays in sync in case you're listening to a movie playback on your Bluetooth earphones, or playing games on your mobile with your earphones on. Note that unlike the iPhone, most of the new Android phones are compatible with the aptX® technology. Take a look at the list of compatible devices here and read more about the aptX® technology here.
Have you purchased any products on our list? Was it because of our recommendation?
Let us know in the comments section below.